'We like Sebastian, he likes us' says Szafnauer, as he hints Vettel will remain at Aston Martin for 2022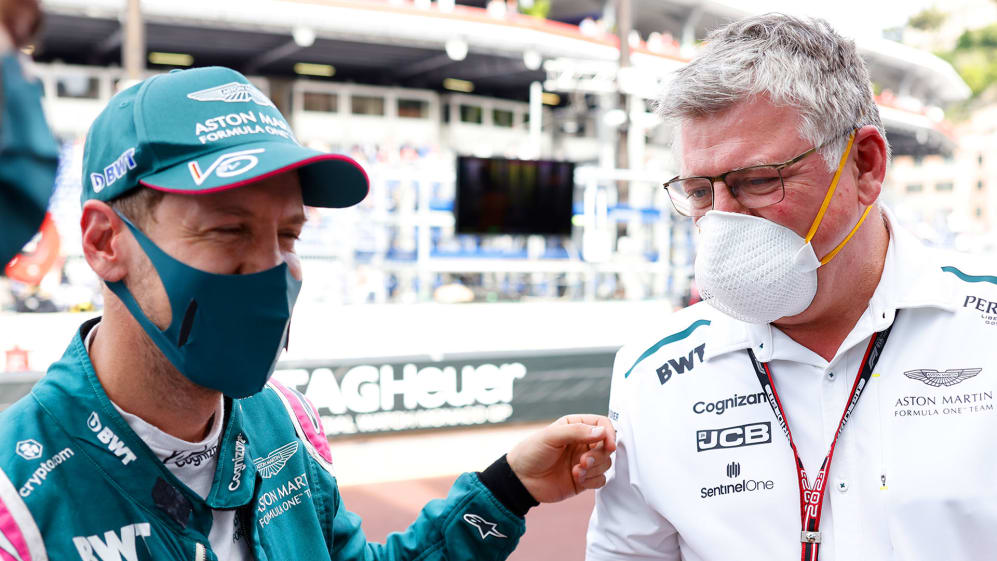 There appear to be big movements brewing in the driver market currently – but those movements don't seem to be affecting Aston Martin, after Team Principal and CEO Otmar Szafnauer implied that Sebastian Vettel and Lance Stroll were likely to remain at the team for 2022.
Szafnauer was speaking at Zandvoort ahead of the Dutch Grand Prix when he was asked why Aston Martin had yet to announce any plans for their driver line-up for 2022 – particularly with regards to the options for Sebastian Vettel.
READ MORE: Szafnauer says Aston Martin still investigating cause of engine failure, after Vettel brings out red flags in FP1
"It's a one plus one contract," said Szafnauer of Vettel's current deal with Aston Martin – meaning a one-year contract with an option for the team to choose to renew his deal for 2022, "and there's certain dates within the contract that we have to decide by. Those dates haven't come and gone yet, so it's just normal process.
"It's nothing complicated, and it's not conditional upon anything," added Szafnauer. "It's a time window when the two of us discuss the future. There's a window and a deadline, and that's not far off."
Asked if Vettel had done enough to retain his seat, meanwhile, Szafnauer replied: "We like Sebastian, he likes us, and now it's time to talk about what we're going to do next year."
There seems little doubt, meanwhile, that Stroll – son of team owner Lawrence Stroll – will remain at the team for 2022, with Szafnauer saying of the Canadian's season so far: "He's driven really well. He's had some bad luck, some tyre failures, some crashing at the start. But his driving has impressed me, he just needs a little bit of luck to score more points."
READ MORE: Russell admits he already knows where he'll be driving in 2022 – and says he was told before Belgian GP
Stoll has accrued 18 points to Vettel's 35 so far this year – with Vettel having lost an additional 18 points after his disqualification from P2 at the Hungarian Grand Prix for a fuel infringement.