Russell admits he already knows where he'll be driving in 2022 – and says he was told before Belgian GP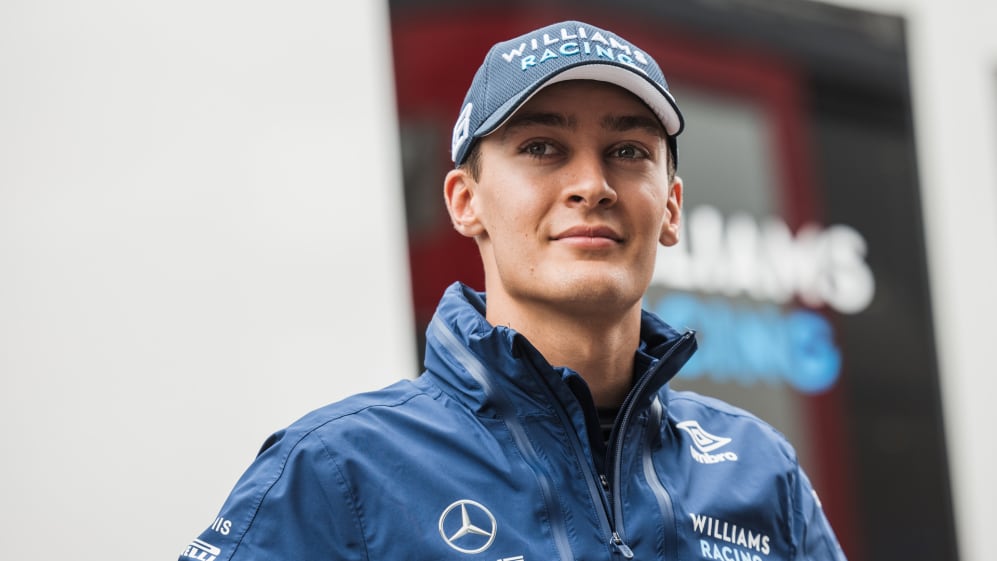 George Russell has strongly been linked with a move to Mercedes for 2022, and the current Williams driver has admitted he already knows where he will be racing next year – though he refused to say whether he would be joining the Silver Arrows, or staying put at his current team.
Fresh off a maiden podium finish at the red-flagged Belgian Grand Prix, the British driver has now made it two consecutive points finishes in F1 with Williams. At Zandvoort, ahead of this weekend's Dutch Grand Prix, he was asked whether there was any update on his future given Mercedes Team Principal Toto Wolff said last week a decision had already been made on the team's 2022 line-up.
READ MORE: 'He's the future' – Hamilton happy if 'incredibly talented' Russell becomes team mate for 2022
"Yes, I know where I'll be driving next year," said Russell.
"[I was told] verbally, before Spa. As I said, I'm not going to sit here and lie and not say the truth; the truth is there's nothing to announce but as I said, I'm aware of the situation of where I'll be racing next year and I was informed just prior to Spa."
But the Briton maintained he could say nothing more at the moment. "As it currently stands, I have no news to announce really. Same position as we were in Spa last week," he said.
READ MORE: Latifi says 'impressive' Russell's Mr Saturday tag is misleading, as Leclerc backs Briton for Mercedes seat
If he did move to the Silver Arrows, it would be in place of current driver Valtteri Bottas and the Finn was also asked about his future ahead of this weekend's race.
Asked if he knew where he'd be in 2022, Bottas said: "Maybe I do, maybe I don't. I don't want to say much more but yes, things are going in the right direction and I'm happy and excited."
Bottas has previously expressed his interest in rallying and even cycling but, when asked where he'd like to end up if not at Mercedes next season, it became clear that he is set on staying in F1.
"A multi-year contract would be nice, that's something I've never had in Formula 1," he said.
"That way I could definitely give full commitment to the team, not just that year but knowing that the work continues and it needs to be challenging, it needs to be exciting, it needs to be fun. In an atmosphere I really enjoy working with, I think those are really the main things I'm looking for.
"I still have a good few years in Formula 1 so I really want to continue in Formula 1 for sure," concluded Bottas.
With the news this week that Kimi Raikkonen will retire at the end of the year, Bottas has been linked with a move to replace his fellow Finn at Alfa Romeo.
READ MORE: What Raikkonen's retirement means for Alfa Romeo's 2022 line-up – and the rest of the driver market