We need to be within half a second of Ferrari - Haas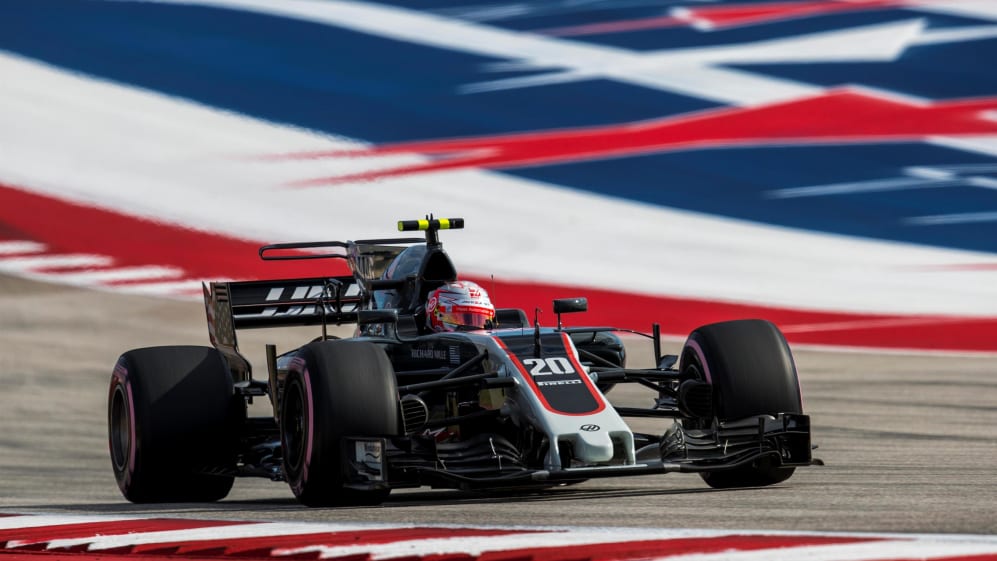 Get within half a second of front runners Ferrari - that's the ambitious target Gene Haas says his team needs to hit in order to be 'really competitive' in 2018.
The American squad finished eighth in the constructors' standings in 2017, scoring 18 more points than they had in their maiden F1 campaign in 2016 when they finished in the same position.
However, to make further progress Haas says it's now vital that they can slash the deficit to the leading teams, with Ferrari – who provide Haas with several components, including engines – the obvious benchmark.
"It looks like everyone is going to be better," said Haas of the 2018 grid. "We identified our weak spots and Guenther (Steiner, team principal) and I had a good heart-to-heart talk on that one in Mexico City, about what direction we were going to take and how we were going to improve.
"It's no secret we use a lot of Ferrari equipment, so we're using them as our baseline. We need to be within a half-second of the Ferraris in order for us to be competitive. We weren't last year. I would say we were a second to a second-and-a-half slower than the Ferraris. Overall, we were maybe two seconds off the pole qualifiers, so we need to knock a second off that if we really want to be competitive.
"We've eliminated a lot of the variables where we knew we were weak, and we knew where we needed to focus. We need to be able to go to the majority of races and put the car down on the track and be fast. We've focused on what it's going to take to get the cars to be consistent and to close that gap between the top cars."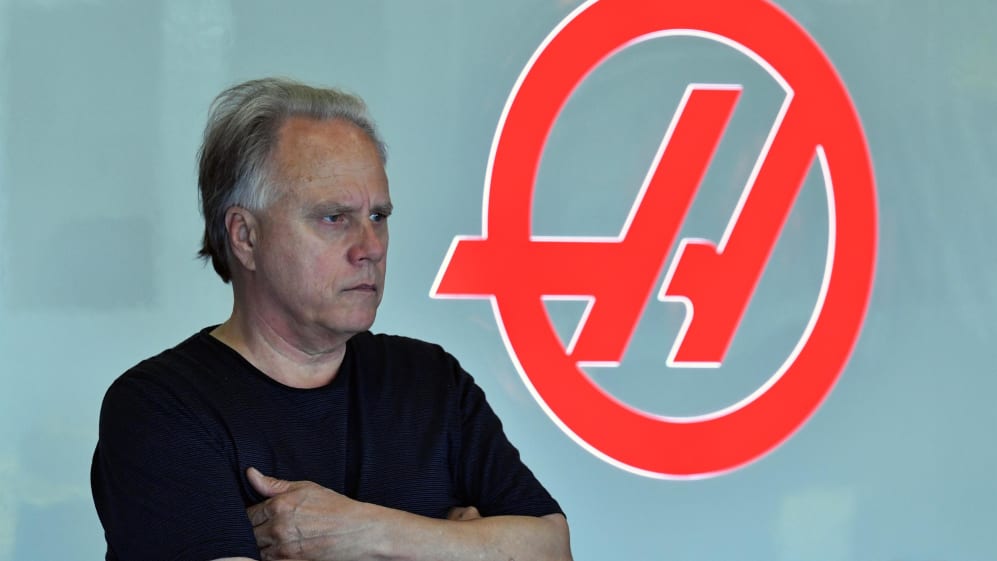 We've eliminated a lot of the variables where we knew we were weak, and we knew where we needed to focus. We need to be able to go to the majority of races and put the car down on the track and be fast.
Speaking about his ambitions for 2018, Haas identified a need to solve a number of technical issues that held the team back in previous campaigns, most notably the way their cars interact with the tyres.
"Tyres are the toughest issue we have because you have to keep the tyres in a certain temperature range, but how you keep the tyres in that temperature range is how you handle your downforce and your drag and how you handle sliding the tyres," he said.
"The tyres are very sensitive to downforce, overheating and sliding, but in order to get the tyres right you have to have the right chassis and the right aero. Without all of that working right, the cars become very difficult for the drivers and you can't expect them to make up for a car that just doesn't have the capability of holding the track."
Haas are one of six teams on the 2018 grid who will enter the season with the same driver line-up that began last year's championship, and Gene Haas has no doubts he has the right men behind the wheel.
"I've said it before – I thought our drivers were better than our cars in 2017," he quipped.
"[Romain] Grosjean is a very, very fast driver. His driving style is very different from [Kevin] Magnussen's style. Grosjean is more hard-charging, braking and going through the turns. Magnussen is a little smoother going through those turns.
"They just have different driving styles, but they are both very aggressive and both want to win, and you have to have that kind of killer mentality to score points. You just have to. When the opportunity is there, you just have to go for it. That's hard to find in drivers. They are all that way. They won't give an inch to anybody and when it comes down to it, you really have to want to win, or at least score points. That's what we have with our two drivers.
"They know what they're doing, so I think that they kind of help each other, but they are competing against each other. It's pretty amazing how the two cars are almost always close to each other in qualifying and practice, so you know the drivers are extremely capable. If we give them fast cars, they'll move right up the ladder."
Haas are one of the few teams without a confirmed launch date for their 2018 car, but are expected to join pre-season testing when it begins on February 26 in Barcelona, Spain.