'We need to do a better job in a lot of areas' says Vettel, as tough start at Aston Martin continues at Imola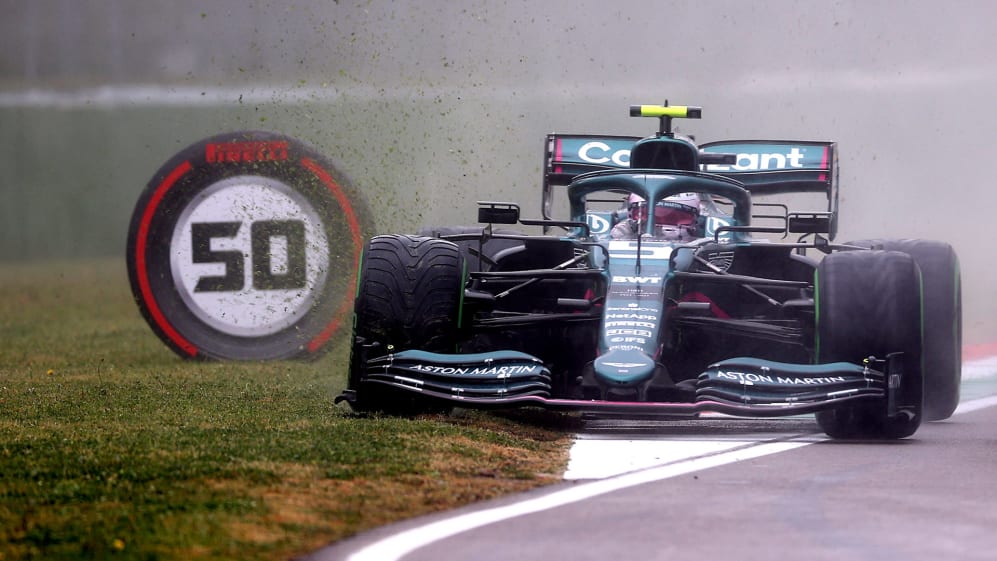 Sebastian Vettel was left frustrated after being awarded a penalty for a pre-race infringement midway through the Emilia Romagna Grand Prix – costing him, he believed, time to adapt his strategy to suit. But even without that, Vettel said there was little to celebrate from his and Aston Martin's performance at Imola, after he was retired from the race with one lap to go.
Vettel remains without a point as an Aston Martin driver, having been classified 15th in both the Bahrain and Emilia Romagna Grands Prix – although a gearbox issue ultimately prevented him seeing the chequered flag at Imola.
READ MORE: Verstappen takes victory from Hamilton and Norris in action-packed Grand Prix at Imola
But Vettel had been lucky to make the start at all, after overheating brakes forced a quick repair job from his mechanics, and required him to start from the pit lane.
But with Vettel's Aston Martin team having failed to have his tyres bolted on five minutes before the race start, the German was awarded a 10-second stop/go penalty for the infringement 39 minutes into the Grand Prix – with Vettel revealing his frustration at the late decision after the race.
"I think we could have had a better race if the FIA was more alert," said Vettel.
"We broke a rule, I guess, that's why we got a penalty, but they didn't bother [to penalise us] until way into the race, so by that time obviously, the penalty cost us a lot more than it would have earlier in the race.
"So that's not very professional, but it certainly wasn't the decider for us today – we had plenty of issues. So, not the trouble-free race that we were hoping for... [it was a] tough day."
Vettel would be retired from the race with a gearbox issue on Lap 62 of 63 – although he was still able to be classified in 15th, and ahead of the two Haas drivers. But that, and four points for team mate Lance Stroll, wasn't enough to brighten Vettel's mood, as he insisted he and Aston Martin needed to do a better job "in a lot of areas" if their collective performances were to improve.
READ MORE: Stroll loses P7 to Gasly at Imola after overtake on AlphaTauri driver deemed illegal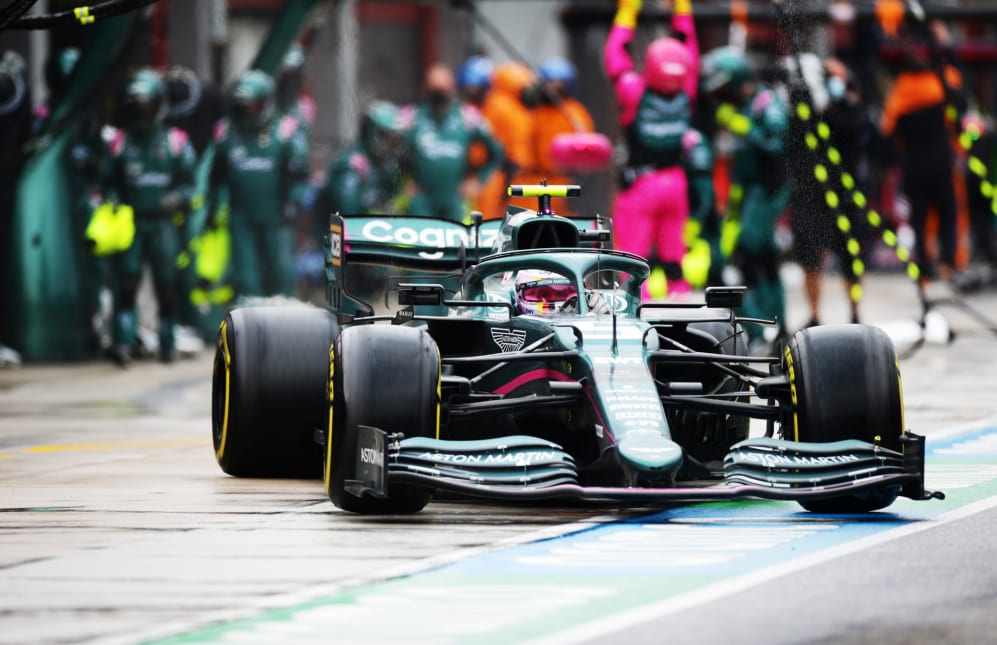 "It was some good time in the car, but obviously in terms of results, not much [to be positive about]," said Vettel. "We need to do a better job in a lot of areas... and we just need a bit more grip all around to get in a better place.
"[Lance scoring points] is good," added Vettel. "We both had a similar issue going to the grid and then I guess he got lucky that he didn't have to start from the pit lane. But it's good to obviously at least get some points."
READ MORE: Who was to blame? All the reactions to Bottas and Russell's Imola crash
"Troubled", meanwhile, is the word Vettel's Team Principal Otmar Szafnauer chose to sum up the German's Emilia Romagna Grand Prix in his post-race comments.
"Sebastian had a troubled run that ended in a DNF just one lap from the end, which was disappointing for him and the team," said Szafnauer. "But he got a lot of very useful mileage in the car, which is a positive because he is still playing catch-up to some extent as a result of his lack of running in pre-season testing.
"Both our cars suffered brake overheating problems on the way to the grid, and we are currently investigating the root cause in order to implement a permanent solution."