'We needed this' says Ricciardo after finishing fifth behind McLaren team mate Norris in Singapore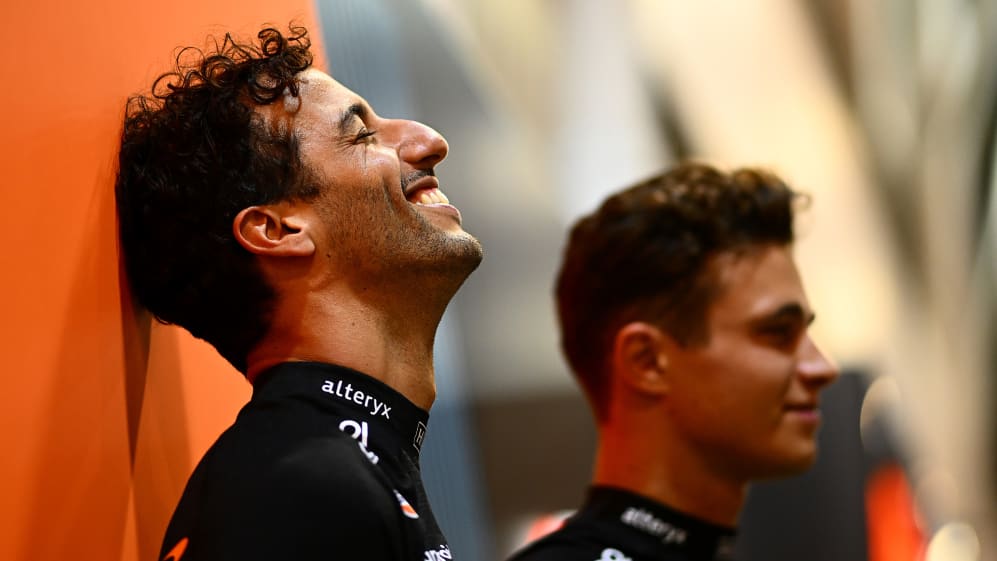 McLaren were delighted with their Singapore Grand Prix result as Lando Norris finished fourth and team mate Daniel Ricciardo fifth to see the team in orange overtake Alpine in the standings.
And outgoing driver Ricciardo was thoroughly relieved with his fifth-place result – his best finish this season – with the Australian benefiting, like Norris, from a free pit stop under the Lap 36 Safety Car. Errors by Lewis Hamilton and Max Verstappen also helped McLaren take a stunning result at Marina Bay.
READ MORE: Perez holds off Leclerc to win rollercoaster 2022 Singapore Grand Prix as Verstappen settles for 7th
"We needed this, and as much as I'm looking forward to Japan I want to enjoy this one," said Ricciardo.
"I feel with the result, you know, I certainly feel good – it's been a long time. I think my last top five was probably a year ago in Saudi… so yeah I hadn't had one this year, which is kind of sad, but we know the year it's been and I feel like I was certainly due some good fortune."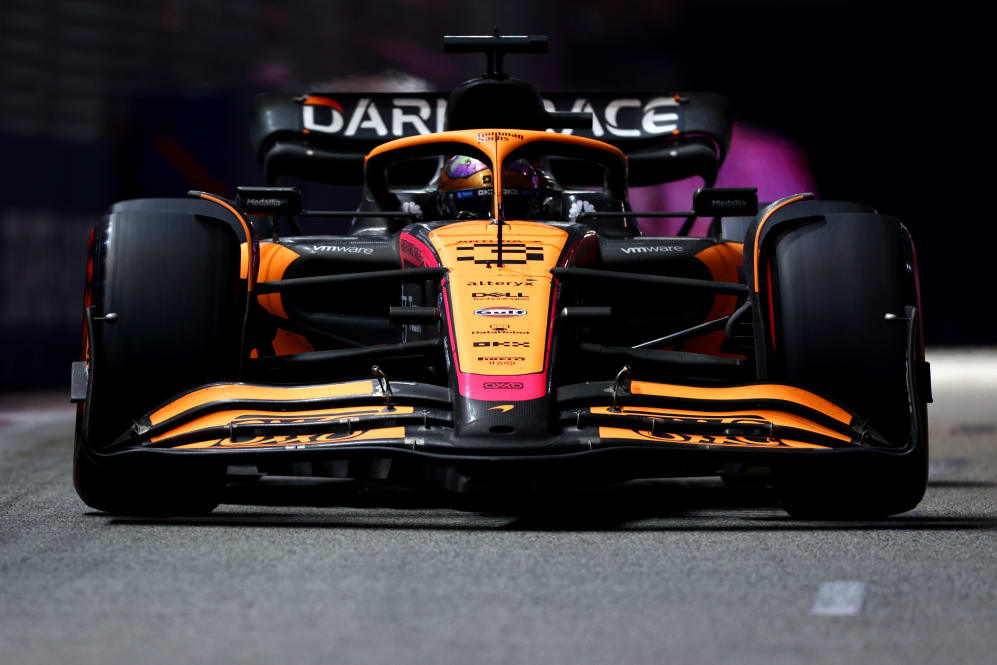 The Australian, who recovered from a 16th starting slot to finish in the top five on Sunday, added that he deserved a hint of fortune after four point-less Grands Prix weekends. McLaren waited to pit both of their drivers under the late Safety Car that was brought out by Yuki Tsunoda's retirement.
"As tempting as it sounded [to take slicks before the Safety Car], it wasn't the right call, so we [bided] our time and we were able to gain on the others during that phase and then there was a Safety Car – and then we made a very big gain with the Tsunoda incident," said Ricciardo.
"That was a good situation for us and finally, got back into the points, and obviously a very big day for the team. So, we leave Sunday happy. It's been a long time."
Norris, having started sixth and finished fourth, added that McLaren did the best they could have in Singapore – but began by praising his team mate Ricciardo, who will be replaced by Oscar Piastri in 2023.
"Fair play to him, he [Ricciardo] has done a great job, we maximised today," said Norris. "Literally could not have done any better. So, great job by everyone, by the whole strategy team as well. Maximised today especially when others had some troubles. Happy, great weekend – not an easy one. It felt like one of our worst to begin with, but ending up almost being one of our best of the year."
Norris watched Verstappen lock-up in an attempt to pass him earlier in the race, that mistake leading the Briton to err on the side of caution in chase of Sainz for the podium.
Asked if he could have caught Sainz in the final restart, Norris replied: "I tried. He was pretty slow to get going – I don't know why. I was quite surprised that I was able to catch him as much as I did. But I think even if I was one second quicker, I would never have passed him.
"Max obviously tried to pass me, and he went straight on. Maybe at the end it was a bit easier; I wouldn't have had a chance. The pace was good, I feel like I drove a very good race and smart race today, and it paid off for both myself and for Daniel too. Fourth and fifth was much higher than [our] expectation."
McLaren's haul of 22 points means they climb into fourth in the constructors' championship, ahead of Alpine – who suffered a double-retirement at Marina Bay.