'We screwed up together' – Perez on Monza Q1 exit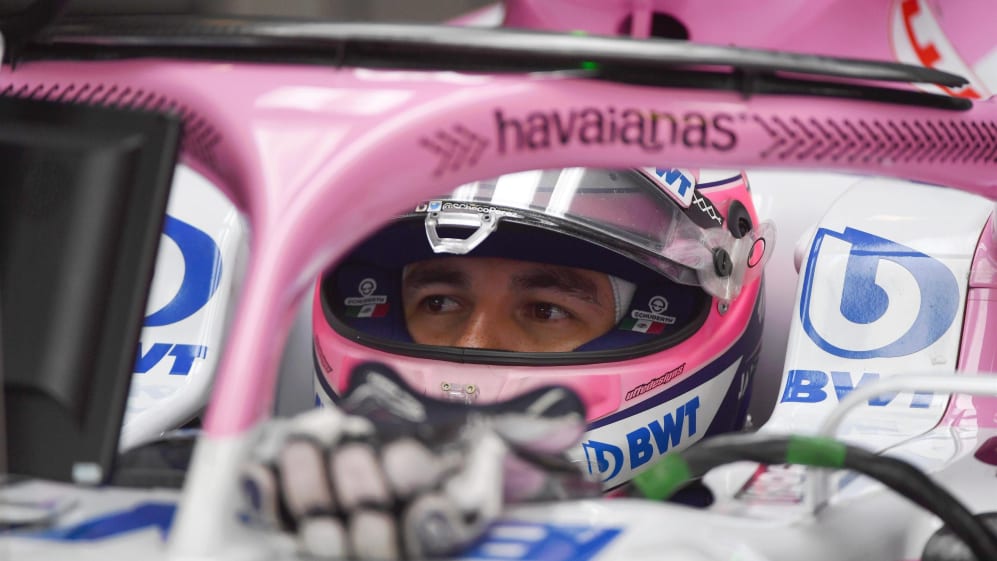 Force India had made no bones about targeting best of the rest in qualifying for the Italian Grand Prix. And while Esteban Ocon was at least P8 – albeit behind a Haas and a Renault – Sergio Perez ended up P16, missing out on a place in Q2 by just 0.001s...
Perez had posted what he thought was a good enough time to make it through into the next segment of qualifying, and had been sitting in Force India's garage discussing his VJM11's set-up when the times started tumbling in Q1 – a combination of the track evolving and runners using slipstreaming to good effect around the open, fast circuit.
Without enough time to get back on track and defend his position, the Mexican found himself out in Q1 for the second time in three races.
"I was actually speaking with the team about the balance and what we can do better," said Perez of the moment he realised he was in trouble. "Then I was looking at a lot of people going green, green, green.
"I think we had a little miscalculation with the tow effect and the track evolving. I was two-tenths from P7, so the margin was pretty small. But at the same time, I should have done a better lap. We screwed up together, so I look forward for tomorrow. I hope that tomorrow we can minimise the damage and hopefully score some points.
"We lost out by a millisecond. We were really unlucky today."
Perez now shifts his attention to Sunday's race, where he will be hoping to emulate his performance from 2012, when he drove his Sauber from P12 on the grid to the podium at Monza's Temple of Speed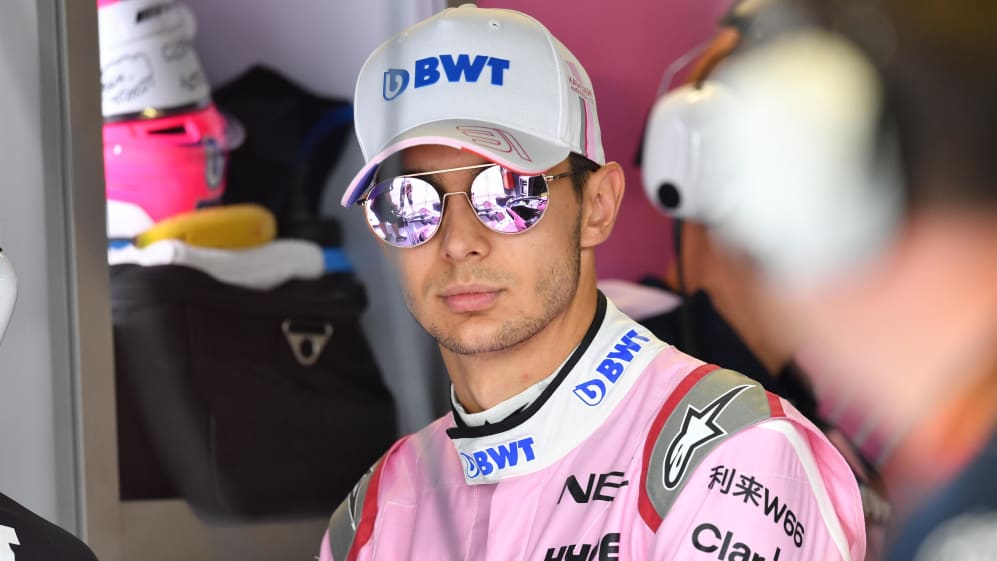 "Today was a massive blow for myself, for the team, given how strong the pace of the car was all weekend," added the Mexican. "We definitely had the pace to be best of the rest, and especially being in a good position for tomorrow. It hurts a lot and it's been a difficult afternoon. We have to digest everything and try and focus for tomorrow.
"Certainly the pace was very strong on Friday, so that should be a strong potential for us to do well in the race. I'm optimistic for tomorrow. I remember 2012, I started around there and I finished second, so we'll see what can happen."
Over on the other side of the garage, Perez's team mate Esteban Ocon was also disappointed, despite finishing eighth quickest, revealing that a fuel pump issue on his car might have made the difference in his own quest to head the midfield runners.
"The whole session, we were fighting for P6 and in Q1 we had a great pace and the beginning of Q2 as well," said Ocon. "Q3 we had a fuel pump issue which cost us a couple of tenths, and that's probably what cost us P6 unfortunately.
"It's so close that anything can make the difference if we have these issues. The guys are working hard now to change that for tomorrow and hopefully the pace will be back and we'll be fighting hard tomorrow. But all in all, P8 is a great result still and we are in a good position to fight."
Analysis of Force India's long-run pace from Friday put them comfortably fastest of the midfield by over two tenths from Renault. Because of that, Team Principal Otmar Szafnauer remained buoyant that his drivers could still enjoy a fruitful Italian Grand Prix – with the 'new' Force India team just one point off Sauber's tally in the constructors' championship despite having only started scoring points at the last race in Belgium.
"In Q1 we underestimated the track evolution and power of the slipstream, and simply got caught out with Checo," he said. "We thought we had done enough to progress to Q2, but missed out in the very final moments.
"Esteban was able to better demonstrate the speed of the car and progressed comfortably through to Q3. We have a quick car and showed good pace over the long runs yesterday so I think we can be strong in the race and bring home some good points."