'We should be leading the championship' – Perez says he'd be ahead of Verstappen without Melbourne issues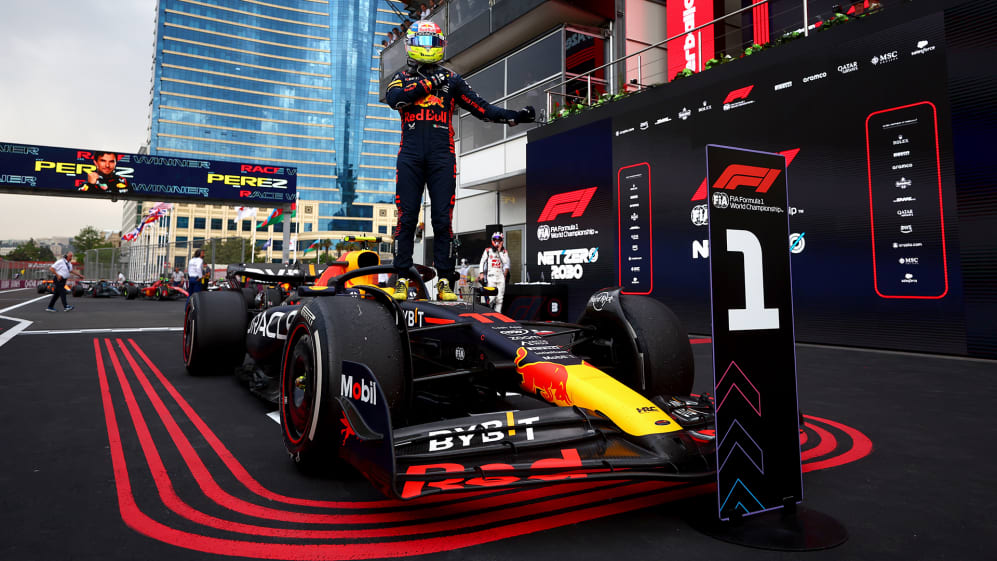 Sergio Perez has reiterated his belief in taking the fight to Red Bull team mate Max Verstappen across the 2023 season, saying he would be topping the championship standings were it not for some dropped points in Australia.
After following Verstappen home at the Bahrain opener, Perez struck back to reverse the positions next time out in Saudi Arabia, meaning the drivers' standings were finely poised heading to the Australian Grand Prix.
READ MORE: Horner says Perez had a 'sensational weekend' at Baku as Red Bull take their 25th 1-2 finish
But a messy Saturday in Melbourne saw Perez struggle with his car's balance and slide out of the Q1 qualifying phase, leading to a pit lane start and a race of damage limitation to recover fifth position, while reigning double world champion Verstappen chalked up another win.
However, having faced a 15-point deficit as the paddock arrived in Azerbaijan, an impressive Sprint and Grand Prix double from the Mexican slashed that number to six, setting up an intriguing intra-team battle for the races ahead.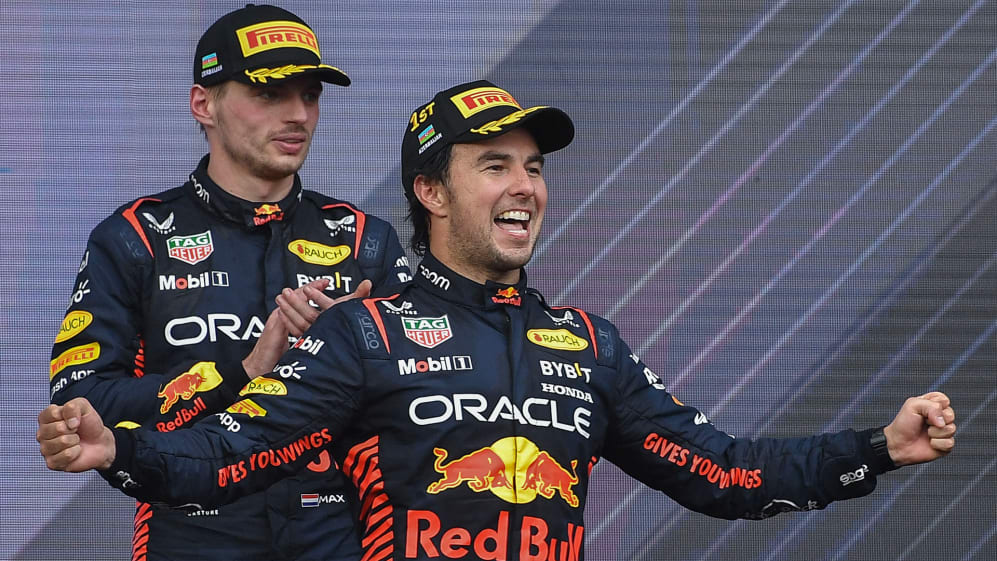 Asked by Sky Sports about his title chances, and how much he believes in them, Perez said: "I think, having three kids at home, I wouldn't be travelling around the world if I didn't believe that I can be a world champion.
"I'm working towards that, but obviously there is so much you can talk [about] outside the car, and I think it's important to deliver on the track.
READ MORE: 5 Winners and 5 Losers from the Azerbaijan Grand Prix – Who lit up the Land of Fire?
"I think without the issues we had in qualifying in Melbourne, we should be leading the championship, so definitely there is everything to believe we can do well this year."
As for going head-to-head with Verstappen weekend in, weekend out, and how their rivalry might develop, Perez underlined the level of respect both drivers have for each other.
"I think, to be honest, it's a great relationship between Max and myself," he said. "Although not many people believe [it], we are very similar. We have a life out of the sport and when we are home we pretty much disconnect from it.
"When we are on track, we come, try to do the best possible job, we try to beat each other… I'm sure Max will look at my data, I will look at his, and we're just pushing each other massively. I think this year is about not making those mistakes."
F1 NATION: King of the streets Perez strikes again as Ferrari edge closer – it's our Azerbaijan GP review
Perez signed off: "I'm fighting for it, you know. But I also know that it's a long, massive road ahead. So I need to keep my head down and just keep delivering."
While Verstappen leads Perez by a much-reduced six points in the drivers' standings, Red Bull have extended their advantage in the constructors' battle to 93 points over second-placed Aston Martin.