'We tripped over our own feet' in qualifying, says furious Wolff
Mercedes's qualifying for the Belgian Grand Prix nearly turned into a disaster in Q3, when Lewis Hamilton came within a whisker of crashing into the back of team mate Valtteri Bottas as they jostled for position on track. Fortunately they avoided contact – but with Hamilton ending the session over three-quarters of a second away from Charles Leclerc's pole time, it was hardly a red-letter day for Mercedes nonetheless.
Hamilton was lining up for his first run in Q3 when he ducked right to avoid Kimi Raikkonen's fast-approaching Alfa Romeo, just as Valtteri Bottas in front applied his own brakes, forcing Hamilton to lock-up and nearly slither into his team mate.
READ MORE: Leclerc takes crushing pole as Ferrari lock-out front row in Belgium
The pair were fighting to gain a tow, especially important for Mercedes given their horsepower deficit to the lighning-fast Ferraris. But given that Hamilton ended up 0.763s off Leclerc's pole time anyway, with Bottas even further adrift, it was a decidedly unimpressed Toto Wolff who faced the media post-qualifying.
"We know that the tow is important, but today we tripped over our own feet," he said, explaining Hamilton and Bottas's near-miss. "You want to do it extra perfect and then you look like an idiot, and this is what happened to us today.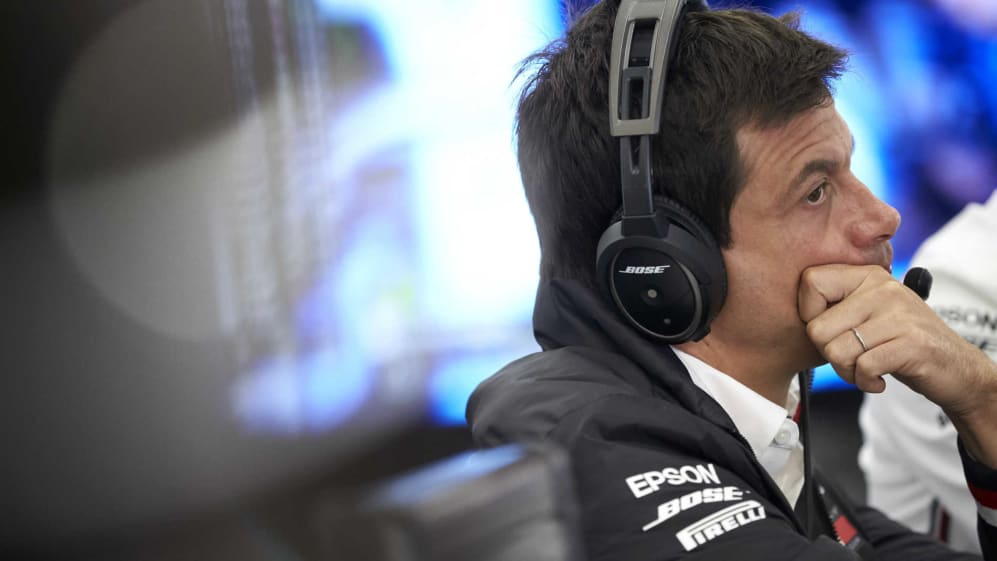 The power is ridiculous on the Ferrari, so you've got to do everything right – and we didn't
"We knew that it was going to be difficult," he added, "and third and fourth was what we expected as the optimum result. I think it could have been second, but if you have a deficit anyway with your package, that is enormous. I mean, the power is ridiculous on the Ferrari on these kinds of tracks. You've got to do everything right – and we didn't."
We've learned over the past few seasons, however, that you doubt Mercedes at your peril, and Wolff was adamant that, while Mercedes were down after their Saturday performance, they certainly weren't out of contention for Sunday's race, despite a forecast for cooler temperatures which could again play into Ferrari's hands.
"I think there's everything to play [for] tomorrow," he said. "We have a strong race car, we know that [Ferrari] have suffered more in the races most recently, but then the cold probably gives them an advantage. Straight-line speed they haven't got available like they do in qualifying, so it's a totally different ball game [than] today. But I'm still upset about the Saturday."
READ MORE: Qualifying Facts and Stats from the Belgian Grand Prix
Mercedes's failure to overcome Ferrari meant that the team failed to secure pole position at Spa-Francorchamps for the first time since 2013, while the record for Mercedes engines securing pole position here stretches back one year further, to Jenson Button's 2012 pole for McLaren-Mercedes.