'We're 99% sure we'll be struggling more than last year' – Leclerc plays down Ferrari's chances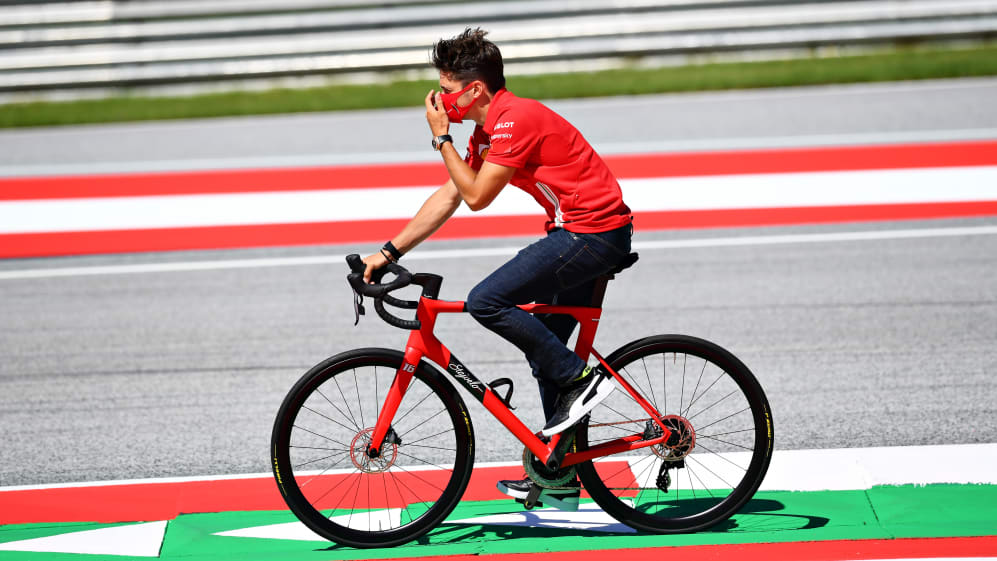 Grey skies fell on the Red Bull Ring on the Thursday of the Austrian Grand Prix weekend – and, aptly, the optimism of a roaring start to the season from Ferrari has clouded over too, as Charles Leclerc and Sebastian Vettel admitted that the Scuderia will begin the year on the back foot.
Leclerc provided a frank assessment of his team's chances at the Red Bull Ring this weekend, telling the media: "I think it's going to be a very, very challenging season for us. It's definitely not going to be easy.
"We still have these question marks and we still have to wait for qualifying to be absolutely sure of what we say, even though we are 99% sure that we'll be struggling more than last year."
READ MORE: Mercedes to run reliability-focused engine upgrade in Austria
The comments came as Leclerc and Vettel were asked about the lack of upgrades coming to the Ferrari SF1000 for Austria – days after Ferrari admitted that they were to take a drastically different direction in development for the car.
Vettel explained: "at the moment it looks like we get an upgrade in Hungary, and not here."
Leclerc expanded on Vettel's comments, adding that the coronavirus shutdown had taken a toll on Ferrari's development efforts – and that the team had to work on understanding why they had performance shortcomings before trying to fix them.
"After the [pre-season] testing we more or less – well, I think we knew that we were not where we wanted to be, especially on the qualifying pace," said Leclerc. "Then there's been this whole situation with the coronavirus, everything was closed and then once they reopened, we reanalysed the data with the small amount of time we had and I think we decided to make a step back to try and analyse from where the issue is coming from first, then work on the issues.
READ MORE: FERRARI: Everything you need to know before the 2020 F1 season starts
"But first you [need to] know exactly where it comes from and that's where we're at, at the moment. We have tried a different route for [the Hungaroring] but, as Seb said, there is not enough time to bring it here."
That could hamper Ferrari's hopes of a first win in Austria since Michael Schumacher's 2003 victory at the same venue – with Leclerc coming closest in 2019 before he lost out to Red Bull's Max Verstappen in the dying moments of the race.