'We're going to have to work for it every weekend' to beat Ferrari, say McLaren drivers
All eyes may be trained on the drivers' title fight between Max Verstappen and Lewis Hamilton this season. But in the constructors', two F1 behemoths are engaged in a fierce fight to get back to their former glory – with McLaren's drivers Daniel Ricciardo and Lando Norris admitting that the struggle against Ferrari for P3 this year was getting "tense" with five races to run in 2021.
McLaren currently hold third place in the constructors' by just 3.5 points after a season-long battle between the two teams – with Ricciardo predicting that all five of the remaining weekends this season would be a tough slugfest between the two squads, with Ferrari having outscored McLaren by four points at the United States Grand Prix last time out.
READ MORE: 'We'll see' – Perez non-committal on whether he'd give up home win to Verstappen in Mexico City GP
"Every race now, we're going to get… the same challenge," said Ricciardo, speaking ahead of the Mexico City Grand Prix. "It's really a duel for that third in the constructors'. Ferrari got a few points on us in Austin, but I think we certainly put up a good fight, and I think you'll probably see that again here.
"On paper, I don't know how this track will suit us. I think it will be actually pretty decent, but who knows? Generally they have a good package, so we're going to have to work for it every weekend till the end now, but looking forward to it. It's nice to have these battles."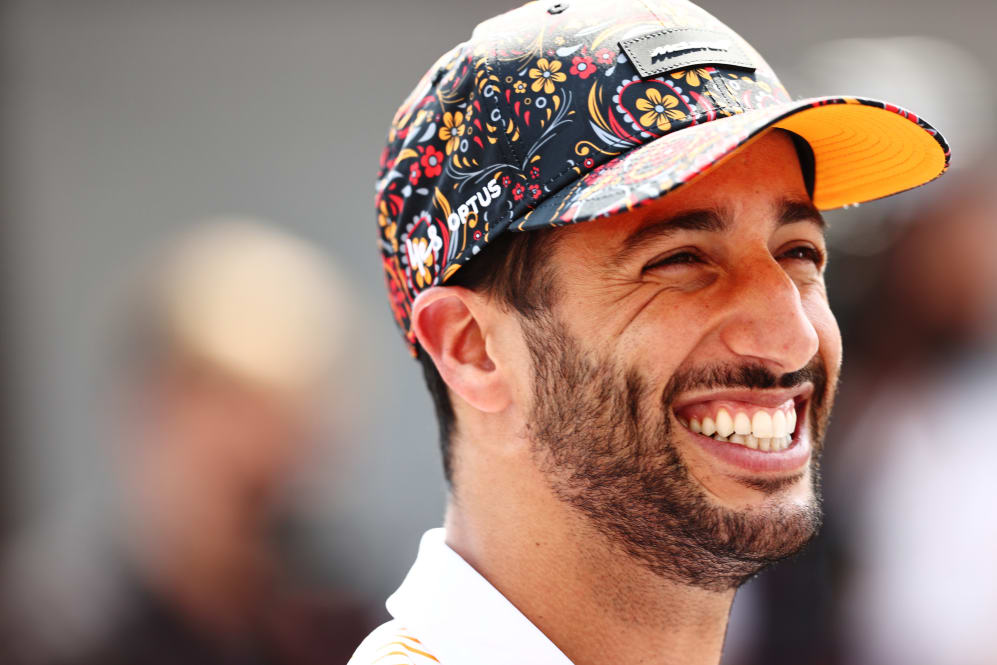 Team mate Norris added that the feeling in the McLaren camp was strong heading into the triple header of races in Mexico, Brazil and Qatar, telling the media: "It's a good mood [at McLaren]. We're motivated, we're working hard.
"It's tough, it's hard to know where you're going to be every weekend, because it's always generally been really close [with Ferrari], even since the beginning of the season. It's not like we've run away with it at any point, it's always been close since the beginning of the season.
READ MORE: Leclerc confident Ferrari can hunt down McLaren for P3 as he expects a 'strong race' for the Scuderia in Mexico
"But it's tense. We're working hard, everyone back in the factory's working hard to try and find these last little things we need for the rest of the season. But Ferrari are strong; you've got to give it to them, they've come on very strong this second half of the season, and especially these last few weekends. So we're putting up a fight and we can definitely bring it to them till the end, so that's the plan."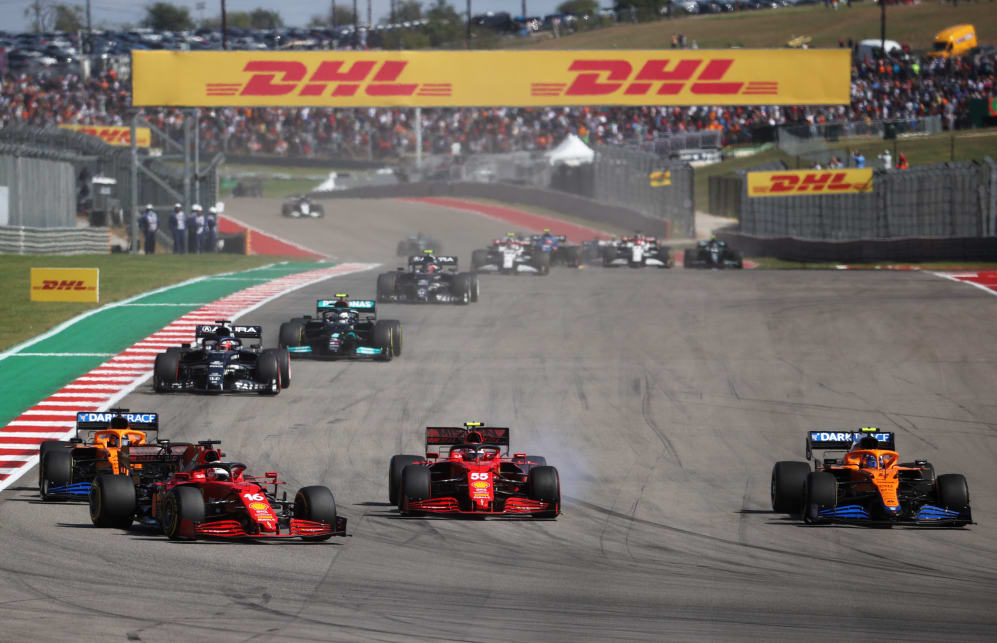 Asked how he expected the fight to go against Ferrari this weekend in Mexico, meanwhile, Norris replied: "We'll have to wait and see. I just look forward to getting back on track and driving. It's one of the more fun circuits of the season, very tricky because of the altitude and the way the car handles on this type of circuit.
GOOD LAP vs GREAT LAP: See how Max Verstappen nails a lap of Mexico City's Autodromo Hermanos Rodriguez
"[In Mexico, there's] a good mixture of a slow, medium and high-speed corners," he added. "The slower speed corners, I would say is more of a strength [of Ferrari's] compared to us, and then higher speed is more of a strength of ours compared to them. So it swings both ways.
"So as expected, and as it has been all season, it's going to be close between us, and we'll do our best to hopefully come out on top… It's tough, but it's exciting and we'll keep working hard."
2021
The battle for P3
POSITION
POINTS

3

McLaren

254

4

Ferrari

250.5