'We'll see' – Perez non-committal on whether he'd give up home win to Verstappen in Mexico City GP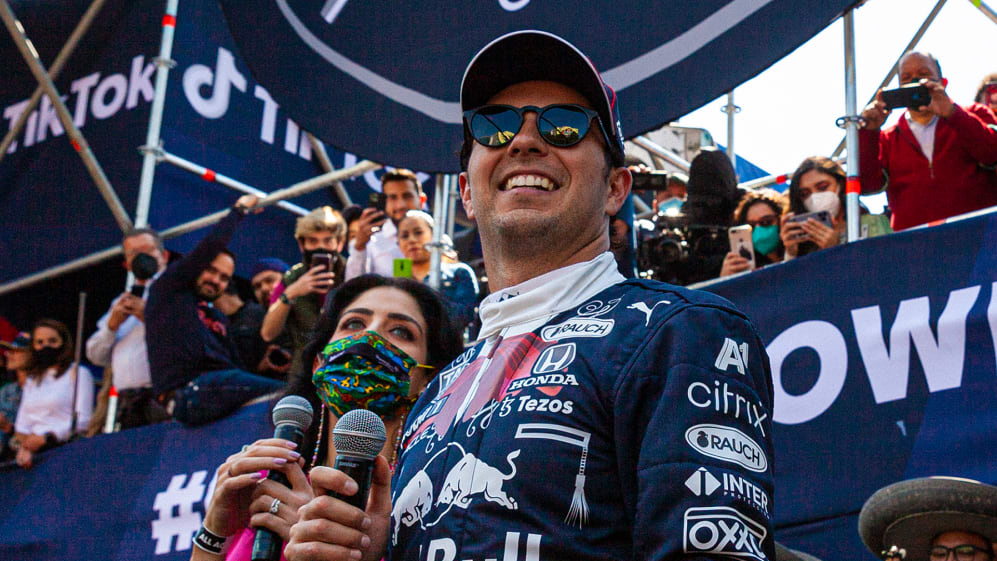 For arguably the first time in his career, Sergio Perez arrives at the Mexico City Grand Prix with a car that could legitimately challenge for victory in his home race. But the Mexican driver was circumspect about whether or not he'd give up a win on Sunday to help out his team mate Max Verstappen.
Verstappen currently enjoys just a 12-point lead in the drivers' standings over Mercedes' Lewis Hamilton with five races remaining this season. And Perez – who's won just once this year, in Baku – was asked ahead of the race whether, if he were heading a Red Bull one-two, he'd move aside to allow his team mate through and assist him in the title fight.
READ MORE: Verstappen urges Red Bull to 'nail' Mexico-Brazil-Qatar triple header as title fight reaches final stages
"I think it will be a great problem to have from my side, you know?" he replied. "It always depends on the situation, because most of the decisions are normally taken during the race, during the heat of the event, so I think that depending on the circumstances, we'll see. But I'm pretty sure the whole team, Red Bull, everyone, wants me to win this weekend.
"I think everyone is so enthusiastic, everyone at my team, the crowd – it's a very special venue for us," he added. "We'll see through the race, but I'm pretty sure that everyone in this team... if there's a race they want me to win, it's this one. So I'm sure I'll have full support from everyone in my team."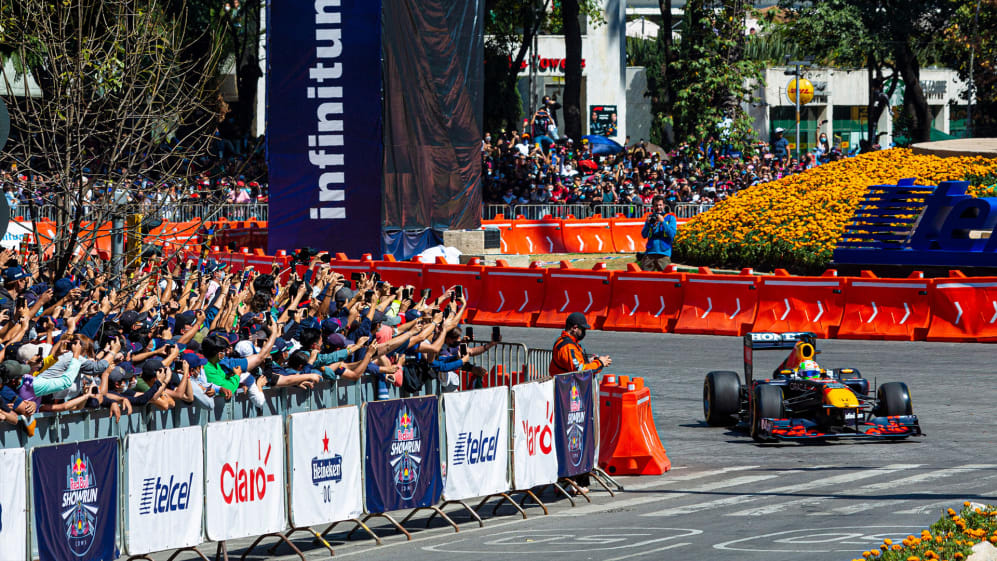 Perez's victory chances look particularly rosy this weekend, with the Mexican on a two-race streak of podiums from Turkey and the USA – while Red Bull have had the fastest car in qualifying in Mexico in the last two editions of the Grand Prix.
And Perez admitted that, whatever transpired during the race, his chief target this weekend was to perform well in Saturday's qualifying session.
FORM GUIDE: Which drivers are set for a fiesta as F1 returns to Mexico City?
"I really want to carry on my form," said Perez. "I'm feeling more at home now, with the team, with the car, and I really hope I can put a great Saturday [together]. Here, overtaking is generally very hard. We put a lot of demand on the brakes, on the engine, so it's always a very tricky race if you're not at the front. So I look forward to putting a good qualifying [together]."