'We're not robots' - Verstappen on 'messy' Q3 that led to being out-qualified by a team mate for first time since 2018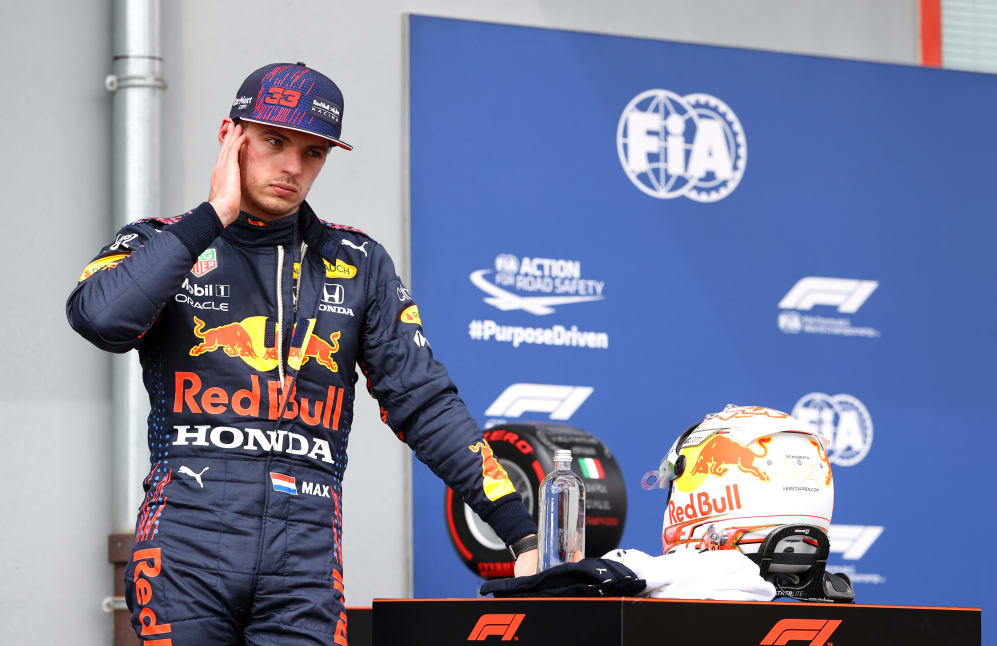 Off days have become a rarity for Max Verstappen in recent years, but after being out-qualfied by a team mate for the first time since 2018, the Dutchman admitted he was far from his best on Saturday at Imola.
Sergio Perez came agonisingly close to the first pole position of his career as he missed out to Lewis Hamilton by just 0.035s, while Verstappen was 0.052s further back in third place. After such a thrilling qualifying, Verstappen felt he should have been on pole but had a rare off day as he made errors on his final lap.
"Yeah, not so good in Q3, I went off in Turn 3 so a bit messy," Verstappen said. "Not a good lap, but you can't be good every time so we'll see what went wrong but it was definitely not the easiest in Q3. But still P3 which is a good starting position.
"[The car] felt alright in FP3, and just in qualifying you change tyres from soft to medium, try to put your lap in and it was all coming along nicely. But then in Q3 on the final run I just didn't have a good lap. I went off at Turn 3 with two wheels, I know that Honda makes good lawnmowers but I don't think this one was suited for that! But at least I tried.
"It was just a really scrappy lap, I haven't had that in a long time so just need to understand why that happened. But nevertheless I think we were very close so that's positive, and like Checo said we have two cars close to Lewis on different tyres so hopefully that will get some excitement tomorrow."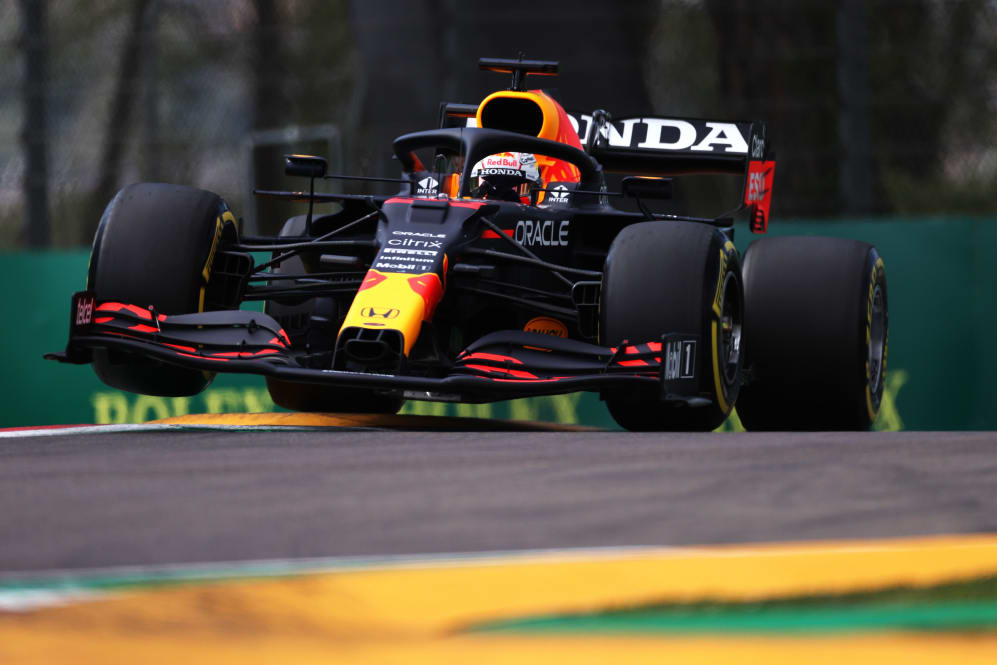 Verstappen doesn't yet have an explanation for why he struggled to put his final lap together, but is expecting to have opportunities in the race given the fact the second Mercedes of Valtteri Bottas starts down in eighth place and team mate Perez will start on the soft tyres - unlike him and Hamilton on the mediums.
"It has been going really well for a very long time, but unfortunately we are not robots! I can't program myself like that. But sometimes it happens, you make a mistake.
"It's going to be interesting. Of course we have the two cars on different tyres so let's see how that will work out, but we'll try and make it difficult for them [Mercedes]."
"Of course we have to wait and see what's going to happen tomorrow but it's going to be interesting what can be done. Not only with that but also what the weather is going to do, if there is a bit of rain or not, so I guess we just have to wait and see what's going to happen. But hopefully in the race it will be close again."
Back in November at the same track, Verstappen had been heading for second place when a puncture sent him off the road. He's currently second in the 2021 standings after a second place finish behind Hamilton in the season opener in Bahrain.