We're not 'sandbagging' in pre-season testing, insist Ferrari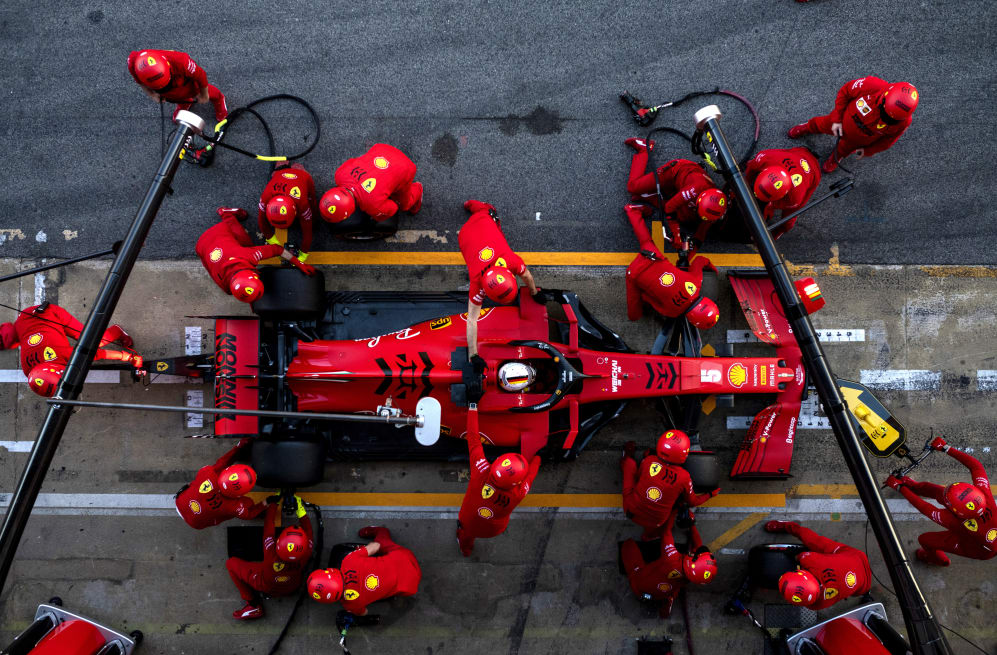 Ferrari have had a low key start to pre-season testing in 2020 until today when Sebastian Vettel topped the timesheets – though his lap still fell short of Valtteri Bottas's fastest time of the test, set on Day 3 last week.
So the question in the paddock on Thursday was: have Ferrari been hiding their true pace, or 'sandbagging'?
READ MORE: Ferrari fastest on Day 2 as Hamilton hits trouble
But when asked directly after running finished at the Circuit de Barcelona-Catalunya on the second day of Week 2, Team Principal Mattia Binotto said: "Honestly I don't think so. We know what we are doing, we know if we've got margin or not.
"If you look at race simulation pace, it's true that today [Lewis] Hamilton had an issue [stopping in the afternoon after 14 laps], but his initial stint – the speed he got was impressive.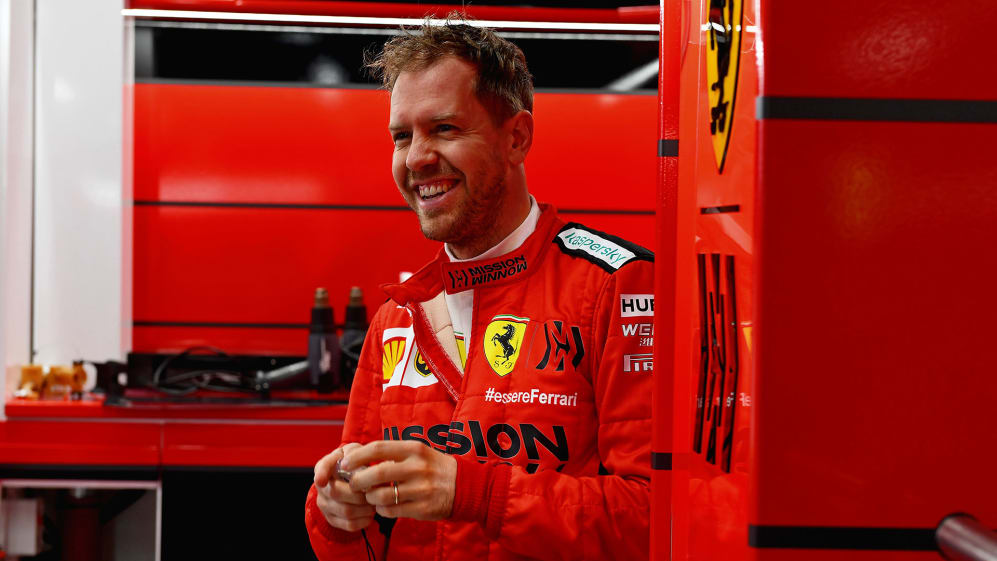 "Is that, on our side, sandbagging? No doubt: no."
Conditions – damp in the morning and gusty in the afternoon, with four red flags for good measure – were far from ideal, even if Vettel managed Ferrari's fastest lap so far of 1m16.841s. But the four-time World Champion said we haven't seen the Scuderia's true potential yet.
READ MORE: 6 reasons why you should play F1 Fantasy in 2020
"I don't think anybody's car was really nice to drive so it upset our day," said Vettel, "but we still tried to get as much out of it. We tried a bit of everything but… normally in testing you don't show all your hands, normally in testing you do things when nobody's watching or when people can't read the laps."
"There are no secrets really, but there's no need [to show your hands]. It's the same for everyone."
With Charles Leclerc running on the final day of testing on Friday, Vettel says he is not worried by Ferrari's pace at this test.
"Obviously I've been around a long time. I think it does help. I've probably been around longer than half of this room, but it helps me not to panic right now.
"The mood I get [here] is that some of you are concerned or worried… I think it's much simpler than that, there will be one guy at the top in Australia: Hopefully it's me, hopefully it's us. We'll take it from there. The experience helps to keep the focus on the right areas," he added.