'We're serious about anyone we put in our car' – Zak Brown on Colton Herta's Portimao test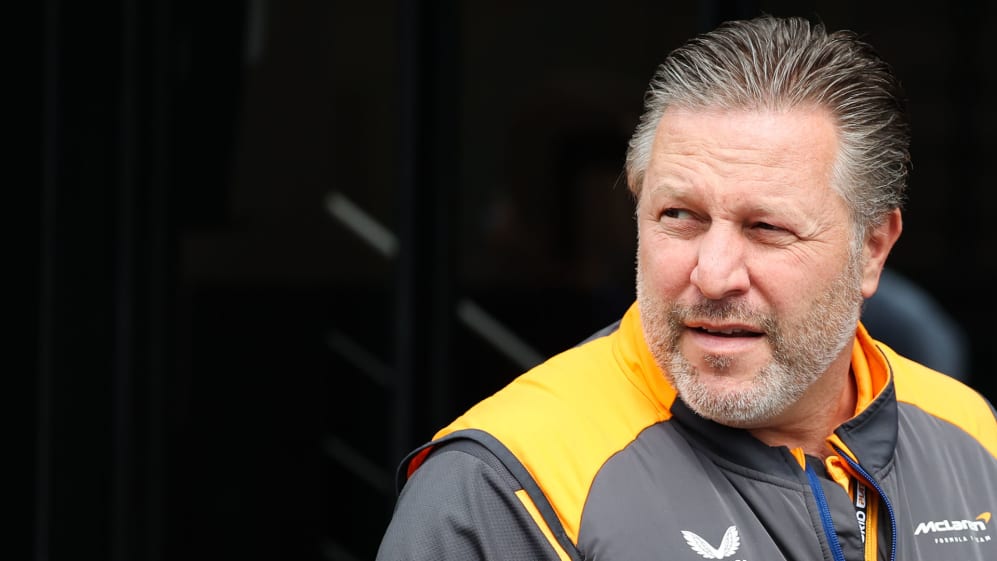 Formula 1 has seen some light-hearted 'PR' tests over the years, with everyone from rally ace Colin McRae to actor Tom Cruise having tried out an F1 machine. But McLaren Racing CEO Zak Brown has insisted that IndyCar star Colton Herta's recent outing in a 2021-spec McLaren MCL35M was far from a fun run…
Herta, the youngest ever winner of an IndyCar race, was let loose in last year's McLaren in a two-day test at the 2021 Portuguese Grand Prix venue last week – with McLaren currently evaluating whether the American could complete one or more of the team's two mandatory rookie Free Practice 1 outings later this year.
And asked on our F1 Nation podcast ahead of the test how serious Herta's run was, Brown replied: "We're very serious about anyone we put in our Formula 1 car. The fact that he's American is great, but we lead with performance.
READ MORE: 'I'm fast enough' for F1 says Herta after 'special' McLaren test at Portimao
"Nationality is on the list, but we would never select a driver for commercial reasons first. The first gate to get through is: do we think this driver is world champion, Grand Prix-winning capable? And if the answer to that is yes, then we continue to proceed.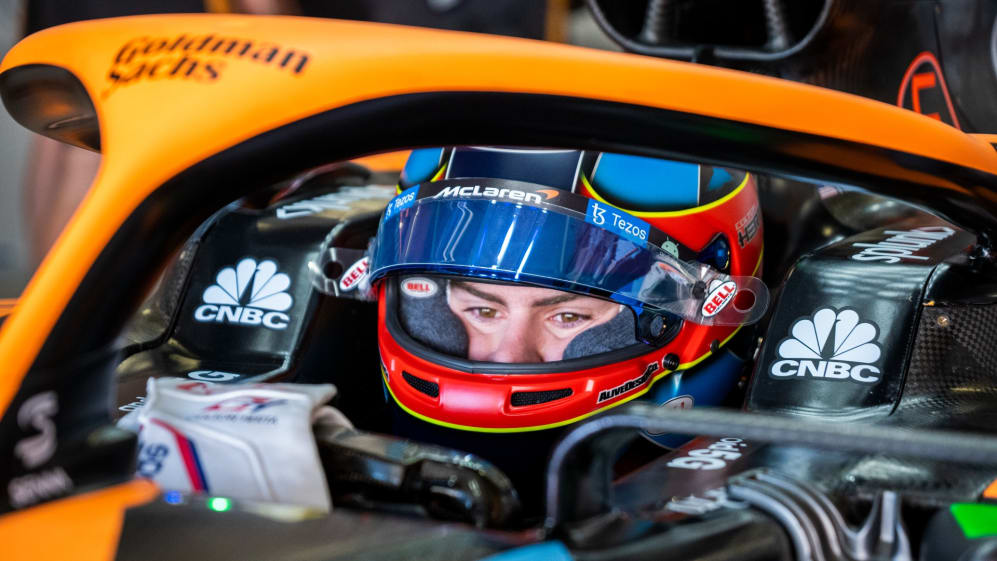 "If they happen to be British, because we're a British team, or American, because that's an important market, or from Asia, because that's an important market, it's kind of a commercial bonus.
"But first and foremost, we're here to win races – that's what our sponsor partners want. And yes, he's been very impressive in IndyCar. He was Lando [Norris's] team mate not long ago in Europe, so he has European racing background so [our thinking is] let's give him a go and see what he's made of."
READ MORE: Ricciardo says he's 'committed' to McLaren for 2023 as he insists he's 'not walking away from the sport'
Herta has previously insisted that F1 is a "serious ambition" for him – while, when asked after the test if he felt he was quick enough for Formula 1, the 22-year-old replied: "You can't say no to that question or else you wouldn't be a professional driver! I do think I'm fast enough. Whether people agree or not, only time will tell. Hopefully I get some more chances in the car and that can kind of show."
Alexander Rossi remains the last American driver to have competed in Formula 1, having raced five times for Marussia in 2015.