Feature
We're streaming the 1982 Monaco Grand Prix – here's why you should watch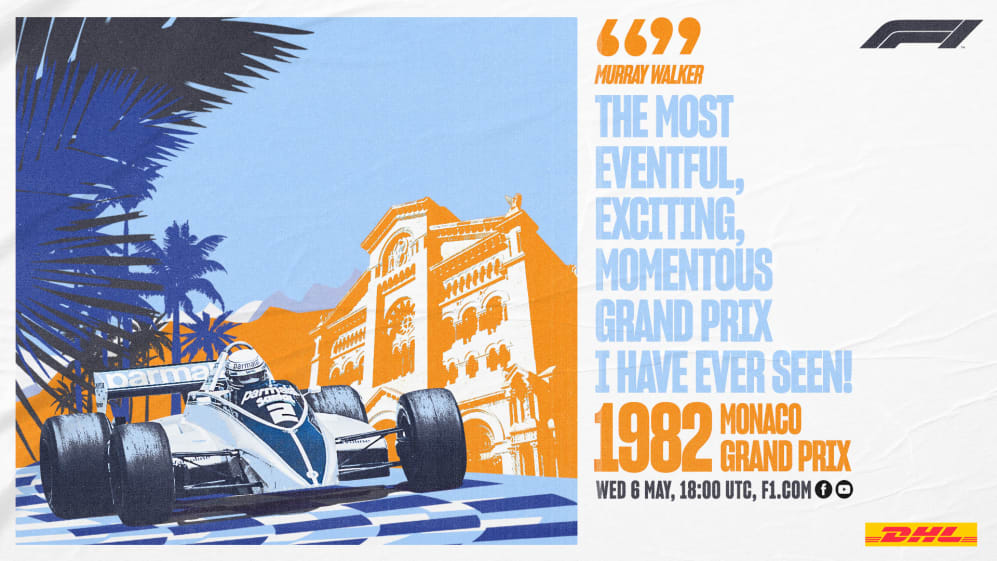 Monaco has witnessed its fair share of titanic battles for victory. But at the 1982 Grand Prix – which we'll be streaming on Wednesday, May 6 at 1800 UTC – it was a titanic battle to throw away the lead of the race that really caught everyone's attention…
The 1982 Monaco Grand Prix has become known down the years as 'the race nobody wanted to win' – and it was a sobriquet earned after perhaps the most bizarre final laps in the history of Formula 1, as rain and high fuel consumption combined to wreck the hopes of driver after driver.
F1 REWIND: Watch Hamilton's brilliant 2008 British Grand Prix win in full
How they stood before the race
We're back in the ground effect and 'turbocharged vs naturally aspirated' days here, in a season that overran with tragedy and bitterness, from drivers' strikes and inter-team rancour, to the death of Gilles Villeneuve at Belgium, one race prior to Monaco (the death of Riccardo Paletti in Canada and the career-ending crash of Didier Pironi in Germany were still to come, meanwhile).
Arriving in Monaco for round six, it was Renault's Alain Prost leading the way thanks to his two wins at the start of the season (he'd had three no scores since then) with McLaren's John Watson second after his victory in Zolder, ahead of 1982 champion elect, Williams' Keke Rosberg, in third. Other winners so far that year had been Niki Lauda in Long Beach and Pironi at Imola. Nine points for a win in those days, mind.
Standings ahead of the 1982 Monaco Grand Prix
| Position | Driver | Team | Points |
| --- | --- | --- | --- |
| 1 | Alain Prost | Renault | 18 |
| 2 | John Watson | McLaren | 17 |
| 3 | Keke Rosberg | Williams | 14 |
| 4 | Niki Lauda | McLaren | 12 |
| 5 | Didier Pironi | Ferrari | 10 |
| 6 | Michele Alboreto | Tyrrell | 10 |
The background
Despite talk ahead of the race about whether or not a turbocharged car would be a disadvantage around the tight streets of Monaco, it was Renault's Rene Arnoux who had shot to pole in the final minutes of qualifying, the Frenchman setting a banzai lap in the turbo RE30B, over half a second quicker than his nearest competitor – Brabham's Riccardo Patrese.
Alfa Romeo's Bruno Giacomelli was third, ahead of Arnoux's team mate Prost in fourth, while the sole Ferrari 126C2 of Didier Pironi – the team had only entered one, following Villeneuve's death – was fifth.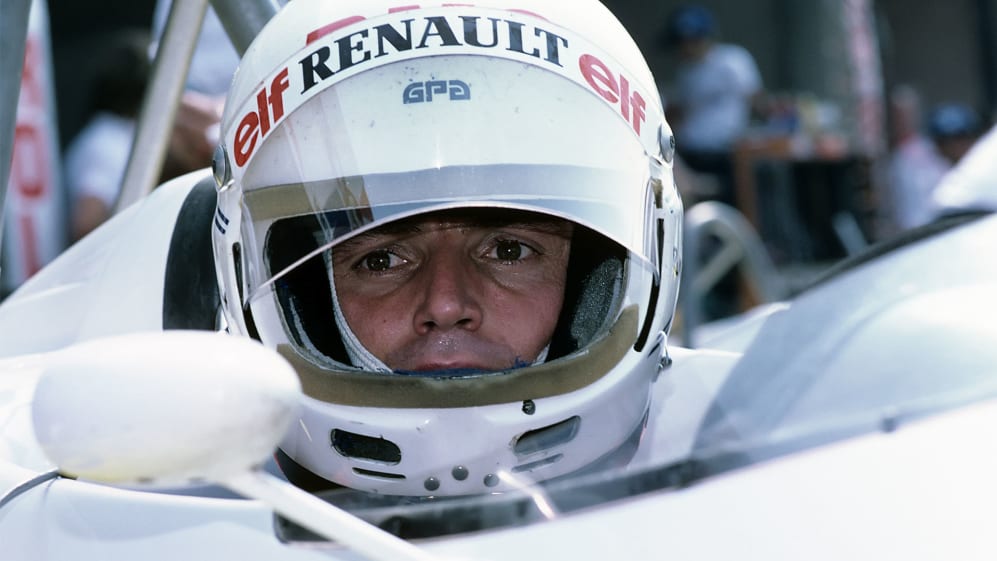 Four key moments
1. The getaway – Arnoux was in no mood to hang around at the start and surged ahead, 2.5s clear of the pack by the end of the first lap – while by Lap 3, it was a Renault 1-2, as Prost worked his way past Giacomelli. The Italian would retire on Lap 5, handing third to his compatriot Patrese.
2. Arnoux crashes out – All was going swimmingly for Arnoux until he got to the Swimming Pool section on Lap 13, whereupon he promptly… crashed. With no chance of restarting the car, the lead was handed over to Prost as Arnoux trudged over the harbour rocks back to the pits.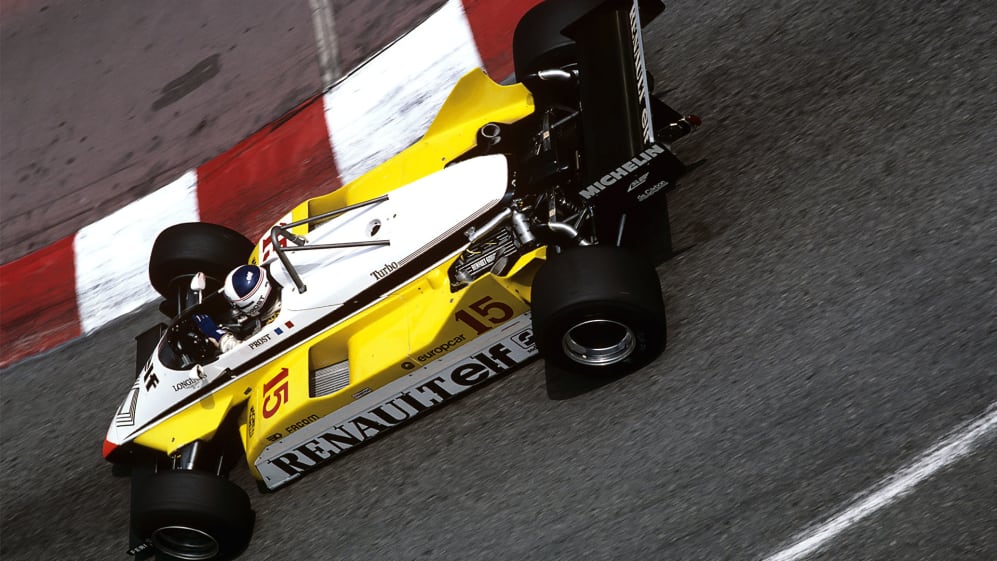 3. The rain brings chaos– The combination of the light rain that began to fall on Lap 60 of 76 and the oil those early 1980s engines loved to drop was enough to turn Monaco into a skating rink. Prost fell victim to it four laps from the end, as he stuffed his car into the wall coming out of the harbour chicane, handing the lead to Patrese. Then everything went a bit nuts…
4. Patrese victorious in mad final laps – So, ready for this? New leader Patrese spun into Loews Hairpin on Lap 74, falling to third after restarting his car, behind Pironi and Alfa Romeo's Andrea de Cesaris. Pironi thus started the final lap in the lead, only to grind to a halt in the tunnel.
That meant De Cesaris led, except he didn't because he'd run out of fuel coming out of Casino Square. That meant that Patrese led from Derek Daly in a rear wing-less Williams FW08, except he didn't because Daly then broke down a few hundred metres from the finish with a seized gearbox.
And that meant that a bewildered Patrese won his maiden Grand Prix from De Cesaris (yes, really) and Pironi (yes, also really), with those two classified second and third despite neither seeing the chequered flag. Phew.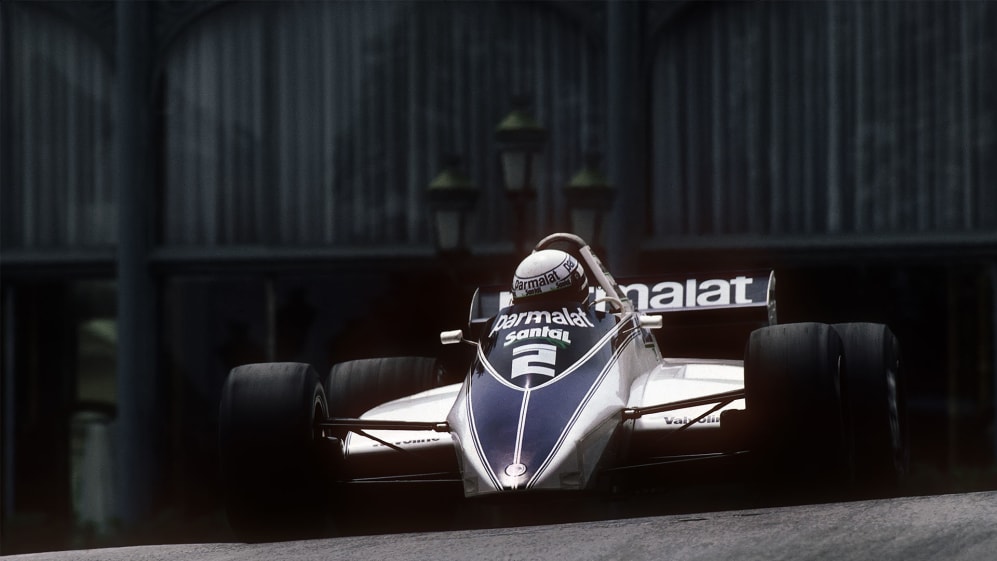 The headlines
Arnoux throws away the win – Considering that he'd crashed from a comfortable lead and before the rain had started to fall, Arnoux's Lap 13 retirement was all the less pardonable, with the Frenchman coming in for a particular tongue-lashing from veteran Grand Prix reporter Dennis Jenkinson.
"A study of the way that Arnoux threw the race away indicated that his proprioception is very poor," wrote Jenkinson in his report for Motor Sport Magazine, "for as he spun down the centre of the road, the car reached a point where he could have twirled the steering wheel… caught it when it was pointing the right way and driven on, just as Stirling Moss, Jim Clark or Gilles Villeneuve would have done." Ouch.
Patrese nearly protested – Not content with the madness that had taken place in the actual race, in the aftermath there was even talk of protesting Patrese's victory after he was wrongly accused of being given a push start after his Loews spin. He'd actually used the slope of the hill to get going again, so fortunately for everyone's sanity, the protest was quickly kiboshed.
READ MORE: Knockout tournament – Who is the most influential person in F1 history?
How to watch
Enjoy the delightfully bizarre 1982 Monaco Grand Prix when we stream it on Wednesday, May 6 at 1800 UTC (1900 BST) here on F1.com, YouTube and Facebook.