Verstappen says Red Bull are 'too slow, and not just by a bit' after first day in Monaco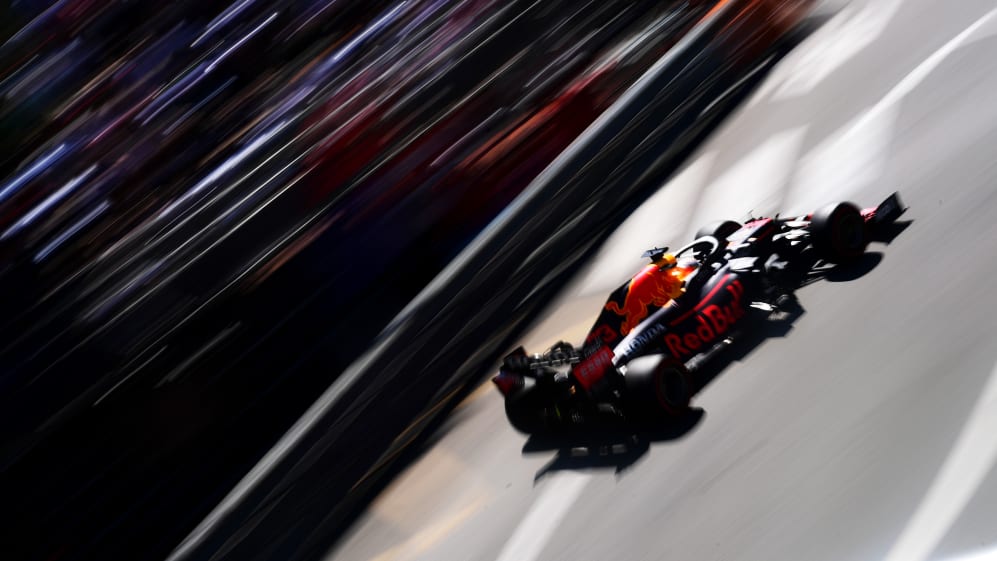 Thursday at Monaco saw Ferrari top the time sheets in second practice, which left Max Verstappen worried about Red Bull's pace. The Dutchman said the times from Charles Leclerc and Carlos Sainz showed that his team are "pretty weak" around the tight streets of the Principality.
Home hero Leclerc bounced back from gearbox failure in FP1 to lead a surprise one-two for the Scuderia in FP2 with Verstappen fourth – behind medium tyred rival Lewis Hamilton – in a mixed session for the Bulls. Given Ferrari's table-topping pace, Verstappen gave a frank assessment of Red Bull's performance on Thursday.
READ MORE: Home hero Leclerc heads shock Ferrari 1-2 in Monaco as Hamilton takes third
"We are too slow, and not just by a little bit; I think quite a bit," he said. "We really need to find some pace. Everyone has traffic, so you need to look at optimum lap times or optimum sectors and we are quite off. It also didn't feel great to drive. Normally I'm quite comfortable in the car, quite easily get to a pace but it all takes too long, [it's] just not how I like it.
"I'm just surprised at how competitive Ferrari is. But I think it just shows that we are pretty weak," he added. "They are doing very well and we are very weak, so the offset is very big. Luckily, of course, we have a free day tomorrow so we can look into things but a lot of things need to change, I think."
Team mate Sergio Perez was slightly more upbeat, having gone fastest in FP1, though he ended up eighth in FP2.
"It was great. I'm just enjoying it a lot, you know?" said the Mexican. "It's a fantastic track. We had a verry good FP1. The car was feeling good. We did a couple of changes that we probably took a step back. We have enough information for qualifying come Saturday but we need to find some pace at low fuel."
READ MORE: Horner denies ex-Mercedes engine boss Cowell has agreed to join Red Bull
As for Ferrari's pace, Perez said he views the Italian team as a genuine threat.
"Yes, they're pretty strong. I mean Charles missed FP1 and he still made it all the way to P1 so I think they seem to be pretty strong out there," he added.
With Verstappen and Hamilton having pushed each other to the limit over the four previous Grands Prix there seems to be no sign of the title battle cooling down this weekend - but can Ferrari join the fight for the front row or even victory?