'We've found a sweet spot' says Alonso as impressive Alpine form continues in Jeddah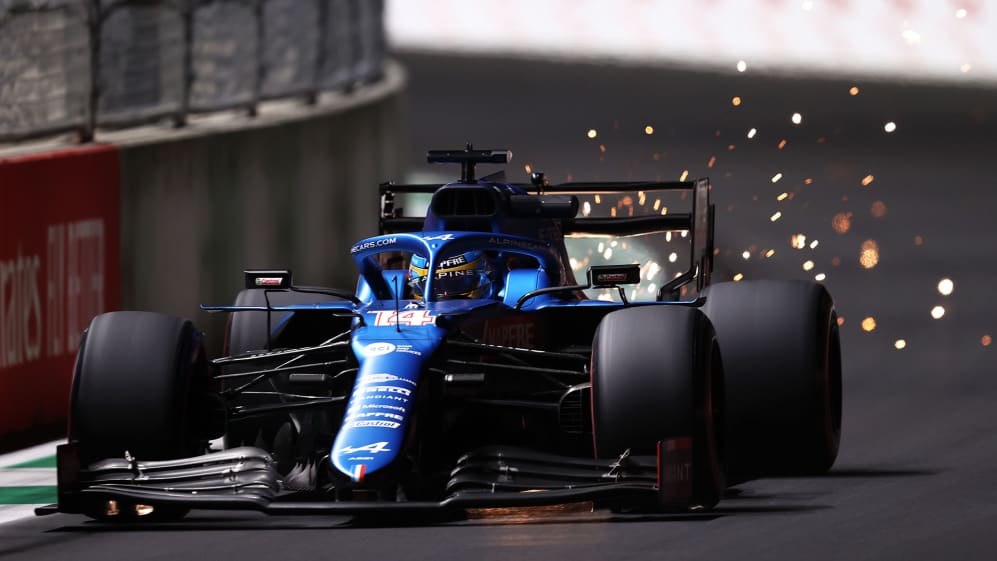 Alpine have "found a little bit of a sweet spot" according to Fernando Alonso as their good form continued during practice in Jeddah, with their race prospects also looking encouraging.
Alonso scored his first podium since returning to Formula 1 in Qatar last time out, with Esteban Ocon ensuring both cars finished in the top five. Despite the Spaniard's attempts to lower expectations on Thursday in Saudi Arabia, he was fifth fastest in FP2 and just over 0.4s off the fastest time, a result he was unaware of soon after climbing out of the car.
READ MORE: FP2 - Hamilton leads Bottas as Leclerc walks away from high-speed crash under the Jeddah lights
"I didn't know that, so it is a surprise!" Alonso said. "Definitely the car is still feeling good. Recently we found a little bit of a sweet spot in terms of our performance and our set up, so we keep working. I think there are still too many unknowns going into tomorrow because we did test different things and we need to analyse a lot of data – more than any other Friday.
"I think the F2 is going to be a good reference for us because we are obviously concerned about the overtaking opportunities; being a street circuit it's going to be difficult. Qualifying will be very important. So I think F2 will show us if it's going to be a good show on Sunday or not."
Alonso was also surprised by how accurate Alpine's simulations were after the first running on the new Jeddah Corniche Circuit.
"I think it was quite similar to the simulations and the simulator we had to be honest. Even the lap time is matching quite okay, so it was not a big surprise on track, but obviously it is a very spectacular lap because you are driving between two walls at these speeds. So any mistake could have big consequences, so you have to be alert and it is a day that was not easy for anyone."
WATCH: Massive Leclerc crash brings out red flags in FP2 in Saudi Arabia
Team mate Esteban Ocon agreed that the track was "as fast and as crazy as what we were talking about" – and while his one-lap pace was good enough for sixth behind Alonso, it was his race simulation that looked even stronger.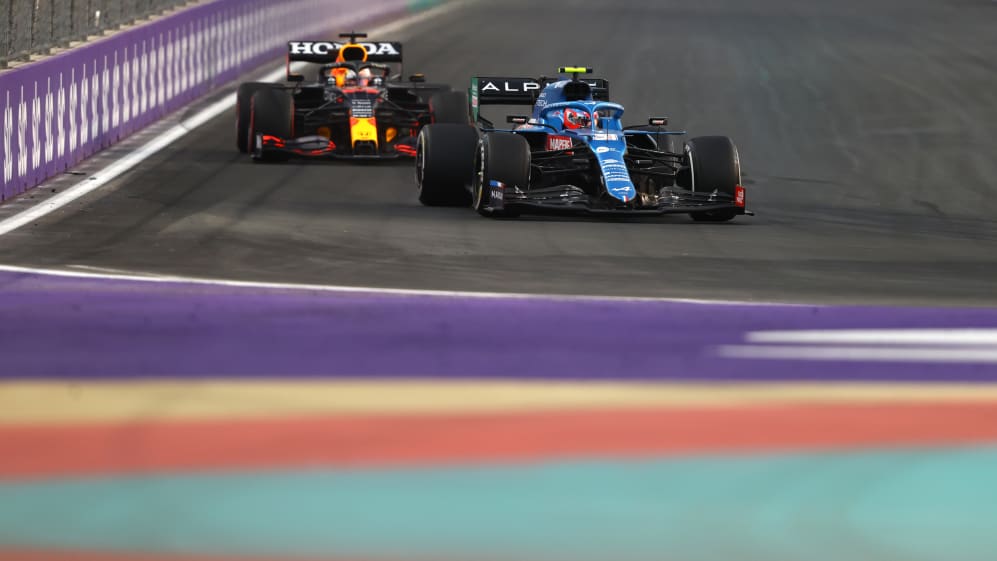 "Really good fun to be honest, the grip level was very high from the start of the day really, and we understood plenty about where to go basically with the car and the tyres," Ocon said. "It's been a very useful day for us, the car seems to be in a good place as well so far.
"We were even faster on the long run pace, that's very true. The car felt very good in that P2 session. We still have a few things to sort out with the soft tyres but it's been quite interesting and I'm enjoying it."
READ MORE: Gasly thrilled with AlphaTauri's short-run performance as Tsunoda hails 'special' Jeddah track
If there is a curveball Alpine might face at this stage, Ocon believes it would be in qualifying when traffic and closing speeds could prove problematic.
"It's going to be tricky. We are all going to be trying to do our best to not get in the way of others. The straights are turning, you can't really see what's coming ahead, so it's going to be quite important – and for the safety of others – to just stay out the way."