'We've got a lot of work to do' – Mercedes promise 'visible changes' to W14 after challenging season opener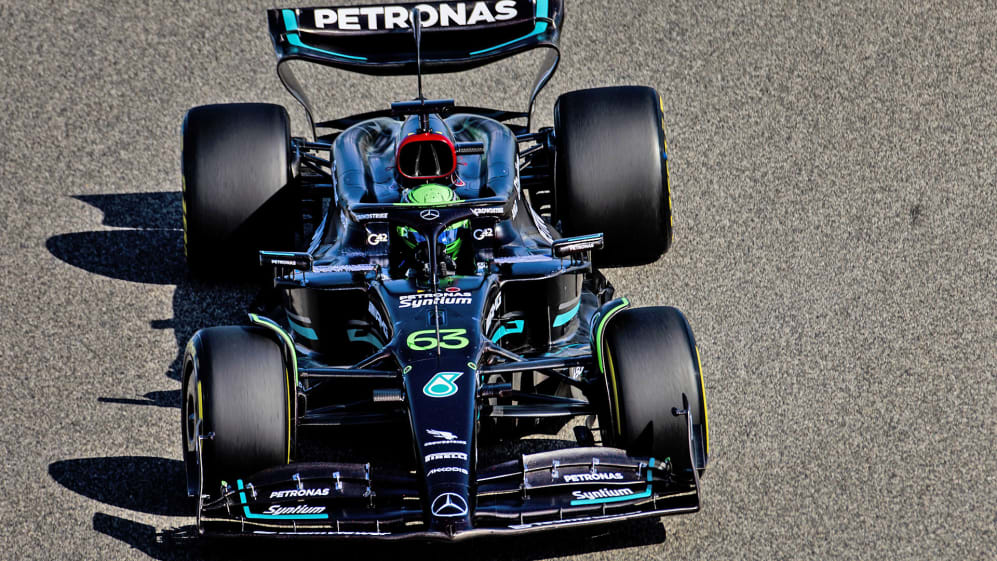 Mercedes have shared more thoughts regarding their development plans for the 2023 season following a disappointing return at the season opening Bahrain Grand Prix, doubling down on the need to introduce "radical" modifications.
Mercedes found themselves as the fourth best team behind Red Bull, Ferrari and Aston Martin in both qualifying and race trim at Sakhir, with Lewis Hamilton and George Russell finishing almost a minute away from victory in P5 and P7 respectively.
READ MORE: 'One of the worst days in racing' – Wolff says Mercedes need to be 'radical' after Bahrain reality check
After Team Principal Toto Wolff stated that Mercedes need to be bold with future updates, amid questions over the squad's 'zero sidepod' design, Trackside Engineering Director Andrew Shovlin opened up about what's next.
"People have tended to use the word 'concept' when they mean the sidepod design, and Toto had said recently that we are looking at a revision that is going to come along in the next few races anyway," said Shovlin.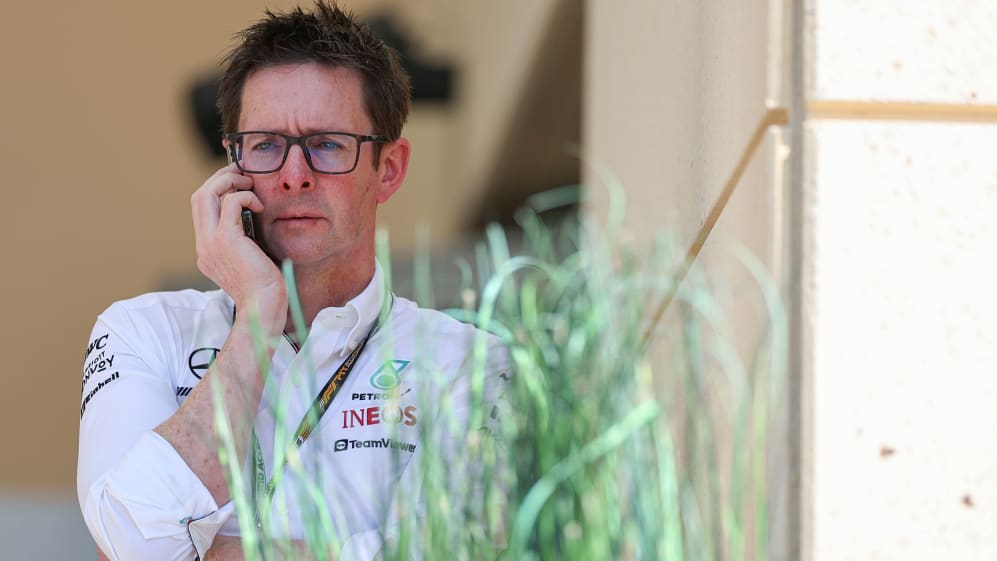 "Given the gap to the front, of course we are going to look at bigger departures and more radical changes. But those changes take time to turn into a faster solution in the wind tunnel – you can't do them overnight. There is quite a lot of development that you've got to do around any sort of big change in geometry in that area.
"Of course, we are looking at where we can improve the car, we are looking for potential to develop and you will see visible changes coming on the car over the next few races."
READ MORE: 'We're the fourth fastest team now' – Hamilton offers honest Mercedes assessment as he admits the team are 'going backwards'
As for the biggest learning points Mercedes took away from the Bahrain opener, Shovlin pointed to significant tyre degradation as a cause for concern – alongside their general lack pace.
"Ultimately, we've got a lot of work to do. That gap in qualifying was quite large; we were over half a second to the front. In the race that was even bigger," he continued.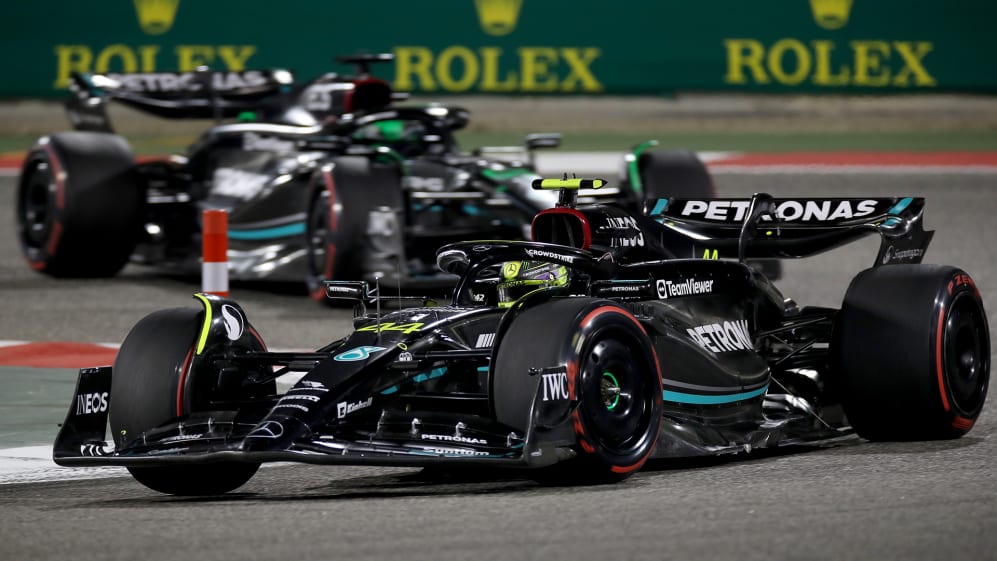 "That was compounded by the fact that when you get the tyre degradation, you get a bit more sliding, the tyres run hotter, and you end up finding it very difficult to keep them under any kind of control.
"There is a lot that we need to understand but the key things are really getting on top of that long run degradation, which last year was a strong point for us.
READ MORE: Mercedes have been taken 'back to reality' says Russell after P7 finish in Bahrain
"Clearly, we've got something that's not in the right place that we need to work on, but ultimately the other thing is that performance gap to the front. The raw pace of the car is not good enough.
"We are working very hard at the moment to understand what we can do in the short-term future and in the mid-term future to try and get ourselves in a better place."