'One of the worst days in racing' – Wolff says Mercedes need to be 'radical' after Bahrain reality check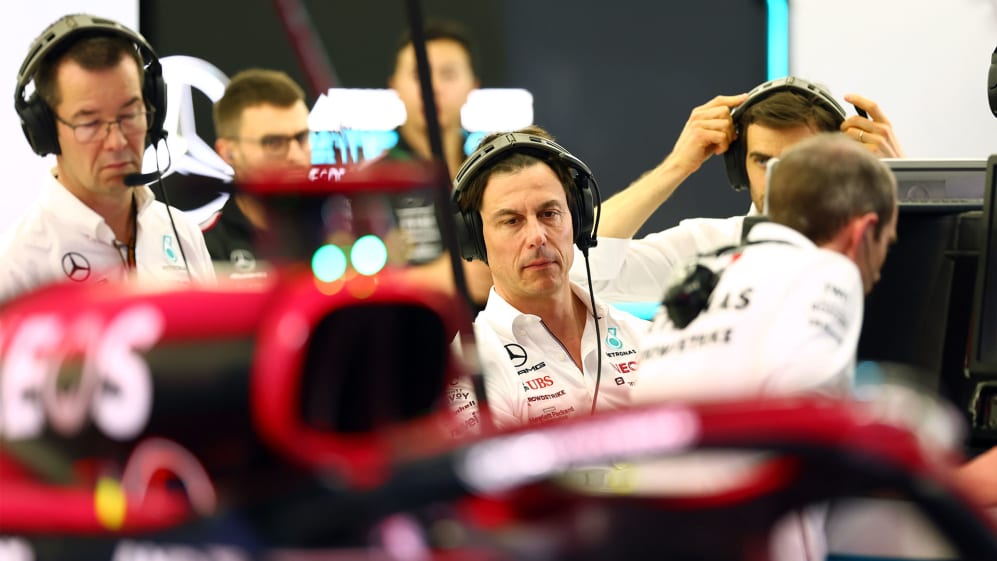 Toto Wolff has offered a blunt evaluation of Mercedes' performance across the Bahrain Grand Prix weekend, admitting that early pace-setters Red Bull are "on a different planet".
Mercedes entered 2023 aiming to right the wrongs of the W13 with their revised W14 – albeit sticking to the 'zero sidepod' concept – but found themselves behind Red Bull, Ferrari and Aston Martin in the pecking order at the season opener.
READ MORE: 'We're the fourth fastest team now' – Hamilton offers honest Mercedes assessment as he admits the team are 'going backwards'
With Lewis Hamilton and George Russell coming home fifth and seventh in Sakhir, almost a minute away from race winner Max Verstappen and adrift of the third-placed Aston Martin of Fernando Alonso, Mercedes boss Wolff was left to ponder where his team goes from here.
"Well, one of the worst days in racing – really not good at all. We're just lacking pace front, right and centre. That's the reflection of the tests. The Aston Martin is very fast, they deserve that, and Red Bull is just on a different planet," Wolff told Sky Sports F1.
Given the dominant nature of Red Bull's one-two result, Wolff added: "I think that is what hurts, because they are so far ahead. It reminds me of our best years where we would just put a second [per lap] on everybody else.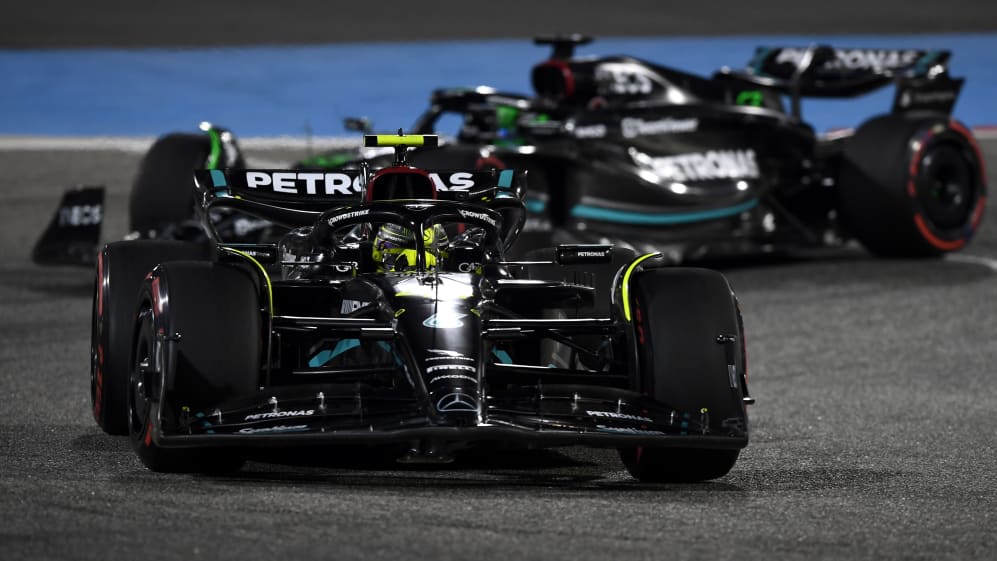 "That is the benchmark, but we need to put one step after the other to just come back, and we can do that – absolutely we can."
When asked about Mercedes' development plan, and whether it is simply a case of waiting for a rumoured update at the sixth round of the season in Imola, Wolff added: "No, I think it needs to be much more radical – much more radical in the steps than just hoping for a three-tenths upgrade."
READ MORE: Mercedes have been taken 'back to reality' says Russell after P7 finish in Bahrain
One positive Wolff took from the 2023 opener, though, was Hamilton's post-race radio message to boost spirits in the Mercedes camp, with the seven-time world champion stating that "I believe in you all" as the squad look to make up ground.
"It shows the leadership. There must be a lot of suffering in there, because the car is just so unstable, but he's fantastic. He's been a massive performance contributor, not only in the car," said Wolff, before the pair embraced in the Mercedes garage.
Mercedes left Bahrain sitting third in the constructors' standings, behind Red Bull and Aston Martin, but ahead of Ferrari following Charles Leclerc's retirement from a podium position.