We've hit the ground running in 2020 testing, say Red Bull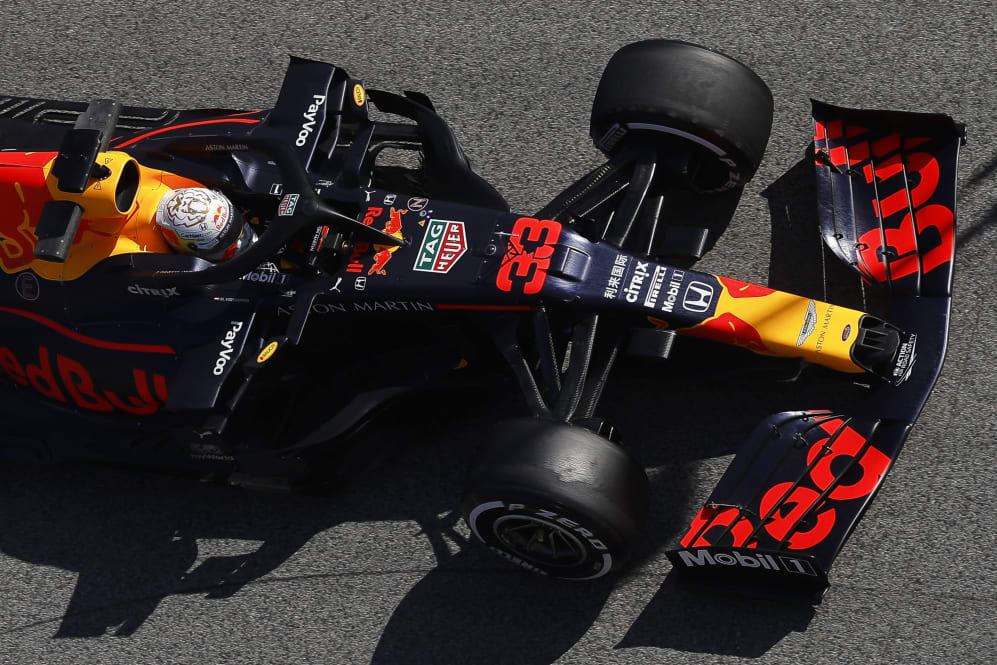 With the second highest lap count of any team, Week 1 of 2020 pre-season testing at Barcelona was a good one for Red Bull, according to their pair of happy drivers Max Verstappen and Alex Albon.
The duo completed 471 laps of the Circuit de Barcelona-Catalunya in the new RB16 – just 23 shy of Mercedes' field-leading total. And while they only managed the ninth-fastest time of the week, that wasn't the point of the exercise, according to Verstappen.
READ MORE: Mercedes cap off first week of testing with a 1-2
"It's been good," said the Dutchman at the end of week 1, having completed 254 of those 471 laps, the second-highest tally of any driver, behind Lewis Hamilton's 273. "I think for us, the most important for this week was all about just doing a lot of laps… and doing a lot of tests on the car. It was not about lap times. We just needed to see also reliability-wise if everything is working well, and I think I can't complain with the amount of laps I've done!"
Albon, meanwhile, was driving his first pre-season test for the team, having made his F1 debut here for Toro Rosso 12 months ago. And despite Red Bull's fastest time – Verstappen's 1m 17.516s, set on Day 1 – being 1.784s slower than Mercedes' best of the week, the Thai driver felt that the team had made a far stronger start to their 2020 campaign than they managed last year – even if he wasn't with them at the time…
"I think we're looking strong," said Albon. "I think Mercedes are looking strong as well. I think compared to last year, it's a big step forward, so we've hit the [ground] running. [Last year] I think there was a bit of chasing – I mean, I'm speaking as someone who wasn't even here last year, but that's what they've told me, so it's going well so far."
READ MORE: Have Mercedes just changed the game with new steering wheel?