'What I used to do in races simply doesn't work with this car' says Perez as he tries to adapt to Red Bull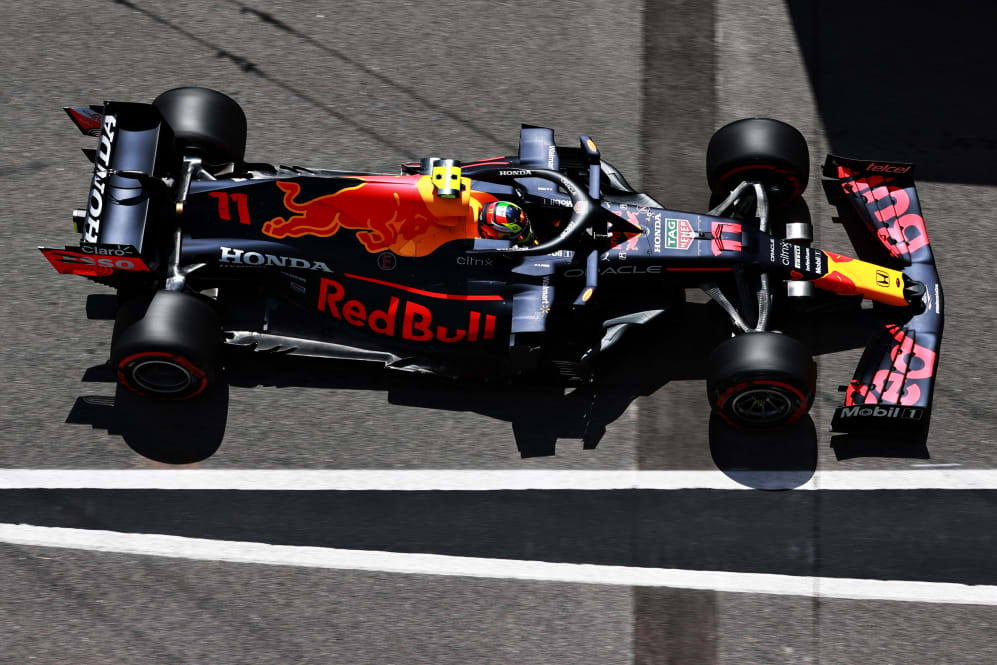 Beating Max Verstappen might be Sergio Perez's target but the Mexican admits the best way to quickly get up to his team mate's performance level is to follow his lead, after the ex-Racing Point man revealed his previous driving style "simply doesn't work" with the Red Bull RB16B.
Perez has only had three races in the Red Bull so far and nearly took pole position at Imola but was unable to closely follow the top three in Portugal after losing ground at the start. While trying to get to grips with a new car and find how to get pace out of it, Perez is looking across the garage at what Verstappen is able to do, in order to learn how to adapt his driving style.
"I'm taking the approach of first I need to adapt to the car," Perez said. "We have had such limited track time with these cars this year with the new rules of testing and also in practice that everything happens very quickly. So it's very hard to do any work like we used to in practices when we had more time, now it's really a couple of runs and the day is over.
WATCH: Ride onboard with Sergio Perez to see how to nail a lap at Barcelona
"At the same time I have a very strong reference in Max, he's obviously taking 110% out of the car from practice one all the way until Sunday, so I think first I need to get to that level and then move around. That's my view. It makes no sense to follow another direction because I'm just going to get lost, so I'm working in a very similar basis as my team mate."
In order to compare himself to Verstappen, Perez needs clean races and that's where the last outing in Portimao is proving so beneficial, even if he was a distant fourth in the end.
"I think it was the weekend where I learned the most I would say, it was a very complete weekend. Especially that race, that race really helped me to understand the car more in race conditions.
"Just being in free air pretty much since the beginning, doing my own race [helped]. Getting to know how to push the car obviously. What I used to do in the races just simply doesn't work with this car, so it's like resetting myself into the race, knowing how to approach it - how to take the maximum out of the tyres, how to take the maximum out of the car - that's something that is very different to what I've been used to. So it helped me a lot in that understanding.
READ MORE: Verstappen explains why he's fallen foul of track limits in 2021 - and why he won't change his approach
"I think definitely although the result wasn't fantastic in Portugal the race pace was a good step forward. But more than that, the understanding. Afterwards, you can analyse that race and compare it in many aspects to the leaders and learn from that what they're doing, how I can improve my race pace and that's something that definitely has done a good step in the right direction."