Verstappen explains why he's fallen foul of track limits in 2021 – but why he won't change his approach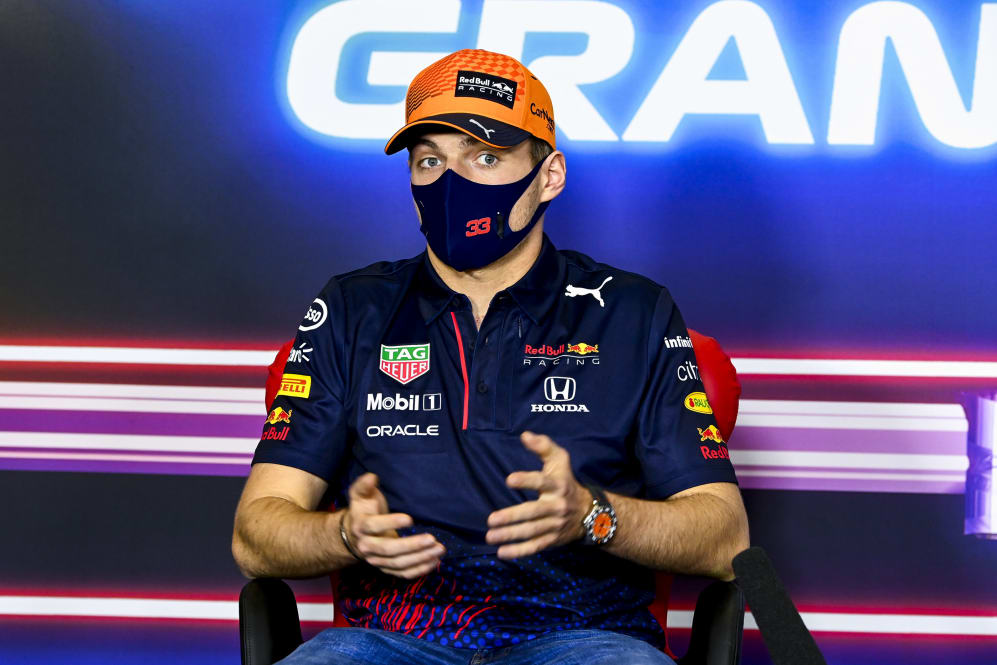 The topic of track limits is an emotive one for both fans and drivers alike. You'd forgive Max Verstappen if he held particularly strong opinions on the matter, but speaking ahead of the Spanish Grand Prix, the Dutchman was philosophical about the track limits violations that have cost him this season.
After last weekend's Portuguese Grand Prix, when Verstappen set a lap quick enough for pole position only to have his lap time deleted for running wide, with the 23-year-old also losing a point for fastest lap in the race for the same reason, Red Bull boss Christian Horner said track limits issues had been "brutal for us".
Those incidents followed the high-profile incident in the season-opening Bahrain Grand Prix, when Verstappen passed eventual winner Lewis Hamilton for first, but was ordered to hand back the position for completing the overtake off track.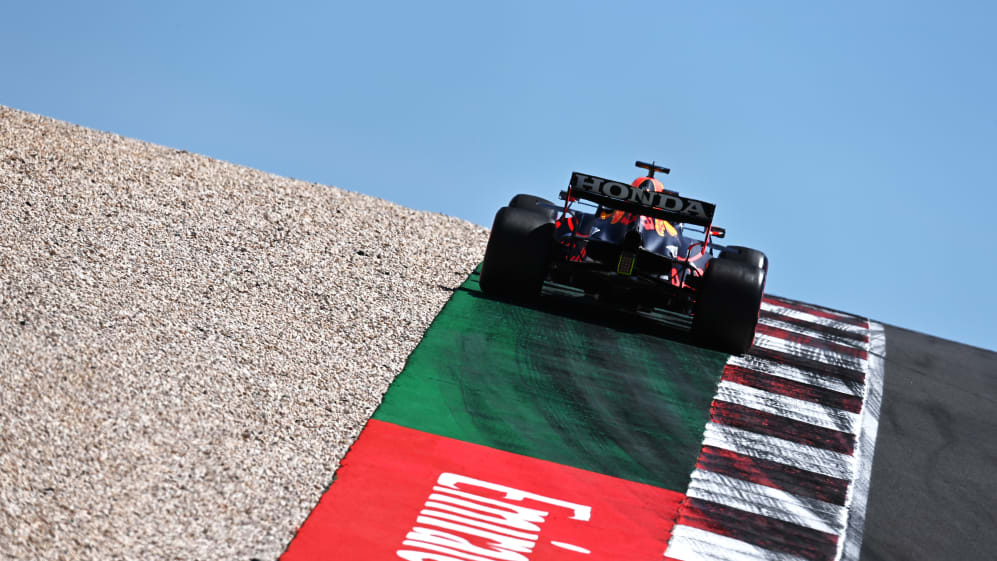 Asked in Barcelona if he was on top of the issue, Verstappen said that in each instance he had simply been pushing to the maximum in a bid to beat Mercedes, and there wasn't a need to change his approach.
"I don't think there's anything to be done to be on top of it," he explained. "In Bahrain there were some misunderstandings between teams about what was allowed and what wasn't.
"But you can also see it differently, I mean I'm just trying to get everything out of the car, when we are not on the same level as Mercedes.
"I could just as easily not be in that topic of not using track limits or whatever, but I'm then quite comfortably behind a Mercedes which I don't like. I'm just trying to get the best result out of it.
"But yeah, I went twice basically outside of the track limits [in Portugal] which cost me a pole and a fastest lap but it's also because I don't settle for second or third."
Verstappen also acknowledged that "we do need to find a solution" to the ongoing issues around track limits.
"Of course I understand, some tracks we race together on with MotoGP, and of course they want a bit different kerbs to what we like. But I think we still need to find a bit of, let's say, middle way which works for both," he reasoned.
"With our cornering speeds, basically we can really abuse the whole track because of the grip we have with the cars, which just makes it really difficult sometimes to really judge proper track limits.
"But from my side, I think we should try and put a bit more gravel back in places. Of course it's sometimes not what tracks want, because when you have track days and people go off, the gravel comes onto the track, they need to clean it, it all costs money to put it back in place.
"But I think it's just sometimes a bit confusing, also from the outside where, you know some places you run onto a kerb, some places are policed with a white line…"
Verstappen enters round four of the championship this weekend eight points behind Hamilton in the drivers' standings, with Red Bull 18 points back of Mercedes in the constructors' standings.
READ MORE: Red Bull recruit more staff from Mercedes for new in-house engine project
But despite the obvious intensity of the title fight – which took another interesting twist off-track ahead of the race, with Red Bull recruiting five more Mercedes engine staff for their new powertrain project – Verstappen insists his relationship with Hamilton is unchanged.
"It's very relaxed, I think as you can see when we walk into these kind of things [press conferences]," he said. "We always get on really well and I think when you respect each other and I think when you can say to each other when the other one has done a good job or a better job, I think that is very important.
"It's exciting and I'm of course looking forward to every single battle out there, with the championship fight. We finally have a car that is capable of having good results every single weekend, fighting for first or third or second - it's going to depend on the track which is a bit difficult to predict at the moment.
"It's really enjoyable and I think so far we've had some good results, and from my side I think I'm happy. Things can always go better, you know, from both sides - from the car and myself. It's never good enough, even if we'd won all three races so far."