Feature
What next for Mick Schumacher after F3 European Championship title win?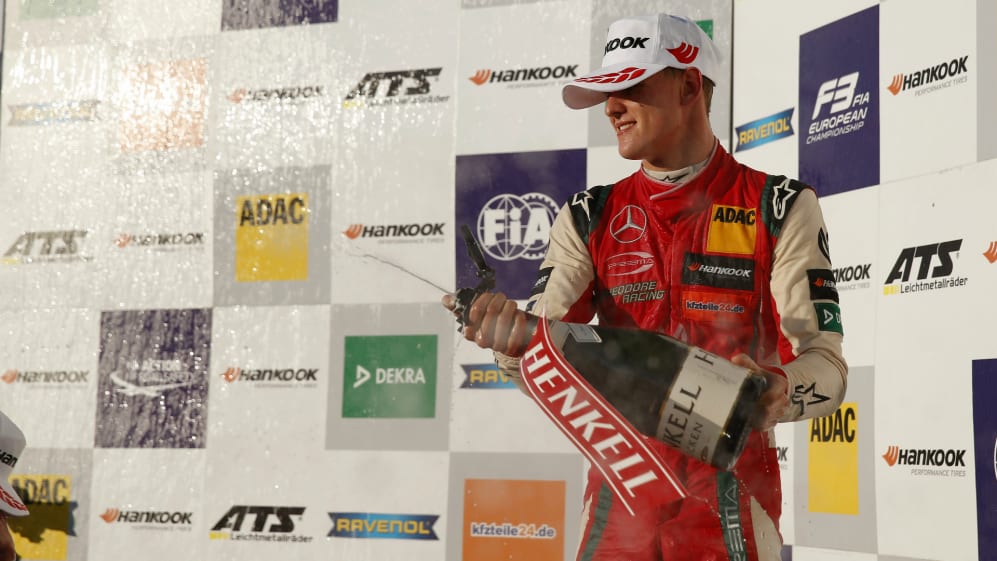 First there was Michael. Then there was Ralf. And now Mick Schumacher has taken another big step towards becoming the third driver from his family to reach the Formula 1 grid.
The son of Michael Schumacher, who with 91 victories and seven world titles to his name is the most successful driver in Grand Prix racing history, Mick Schumacher is the new F3 European champion, having claimed the crown at Hockenheim on Saturday.
The German driver, 19, now qualifies for an FIA F1 Super Licence and has earned high praise from the likes of Mercedes chief Toto Wolff and ex-F1 driver Gerhard Berger among others. But what will he do next?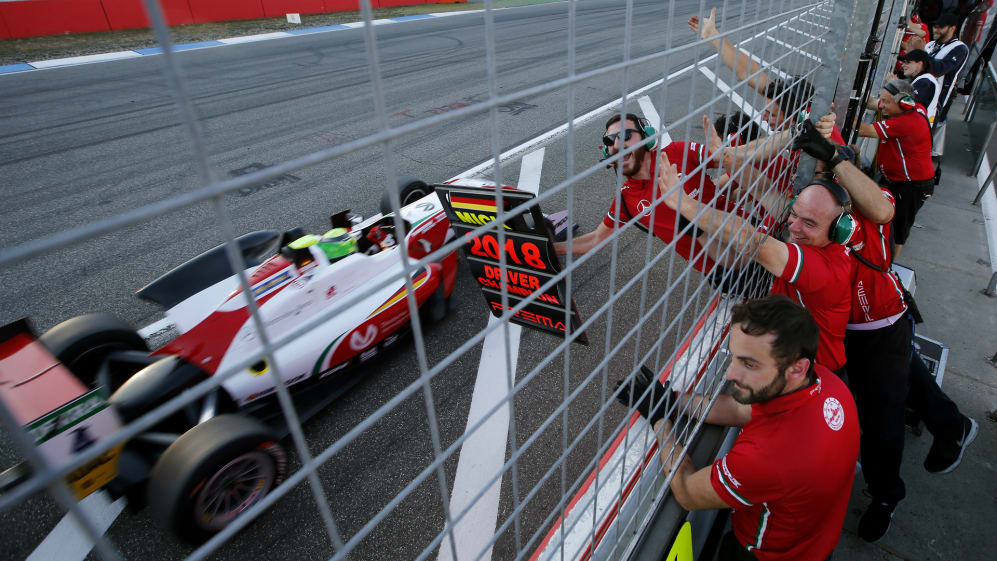 The road to winning the F3 European title…
Having finished 12th in his rookie F3 European campaign last year, Schumacher endured a tough opening half of the season. But securing his maiden win in Race Three at Spa - the 15th showdown of the 30-race season - proved to be a turning point.
And heading to the season finale last weekend, the German was in the driving seat with a 49-point advantage over his chief title rival Dan Ticktum with 75 remaining across the three races at Hockenheim.
Schumacher Jnr duly wrapped up the title with a race to spare at Hockenheim on Saturday, finishing second, five places above Ticktum, to seal an unassailable lead in the drivers' standings.
It was a impressive end to a successful season that ultimately yielded eight victories, 14 podiums and the championship.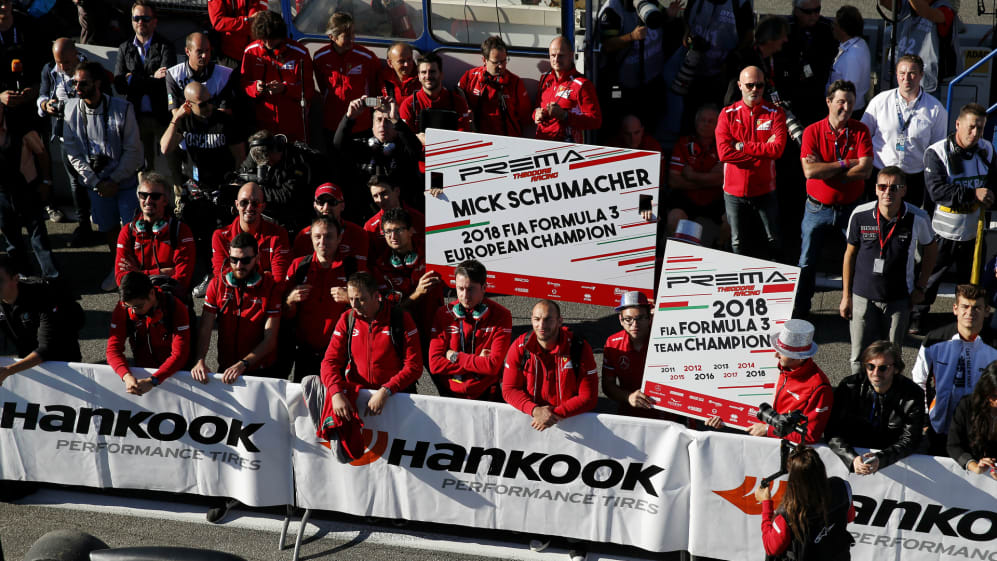 So, what next for him?
His title-winning exploits have got everyone wondering what next for Schumacher. The teenager certainly has a few options, with previous F3 European champions taking varying routes to reach F1.
The natural progression would be to race in GP3 next season, replicating the move Mercedes junior Esteban Ocon – who is now racing in F1 with Force India - made after he won the F3 European title in 2014.
But Schumacher isn't restricted to GP3, and skipping a step to Formula Two could well be his next move. Lando Norris did that, winning the F3 European title last year and then competing in F2 with Carlin this year. The Briton is now preparing to make his F1 debut with McLaren next season.
And what about drivers who have jumped straight from F3 to F1? One that stands out is Lance Stroll, who secured a drive for Williams last year, a season after securing the F3 title with Prema.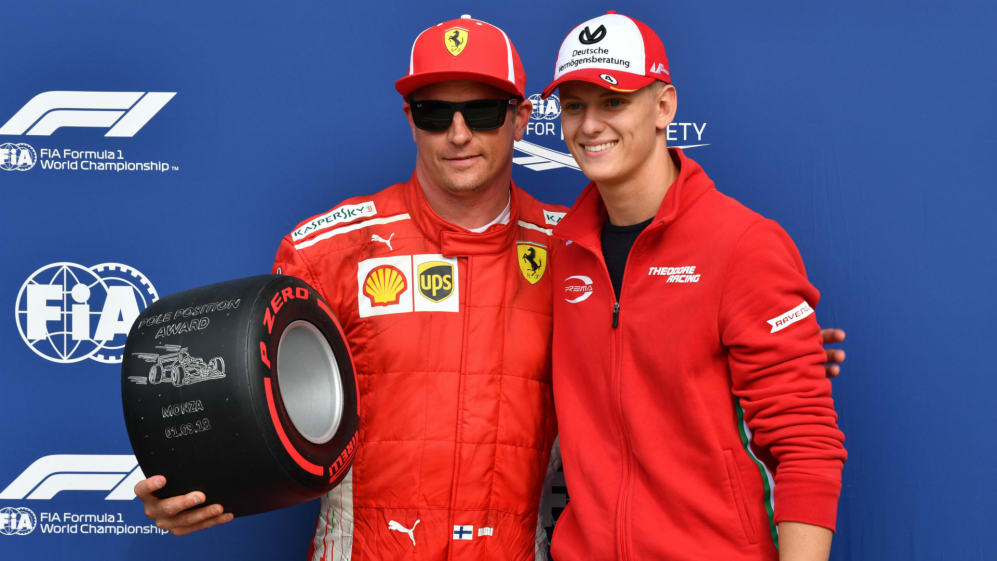 What are his F1 chances?
Schumacher had a slow start to this F3 season, waiting for his first win until Race 15. But he ultimately found his rhythm, going on a run that included five straight wins.
There were some suggestions a Toro Rosso drive might be on the cards, but Red Bull motorsport advisor Dr Helmut Marko ruled that out, saying "he is not on our list and we have no contact at all with him."
But that isn't to say an F1 drive won't happen in the future. And by claiming the championship, Schumacher now qualifies for a FIA F1 Super Licence, a requirement to compete in F1.
He has not yet been snapped up by an F1 team for their junior programme, but his exploits in the Mercedes-powered Prema squad were praised by Wolff.
And then there's Ferrari, where his father Michael won five of his championships. The Italian team's chief Maurzio Arrivabene is known to be an admirer of the youngster.
"We will see about the future," said Arrivabene last month. "How can you say no, in Maranello, to a name like this?"
It's certainly a development worth keeping a close eye on…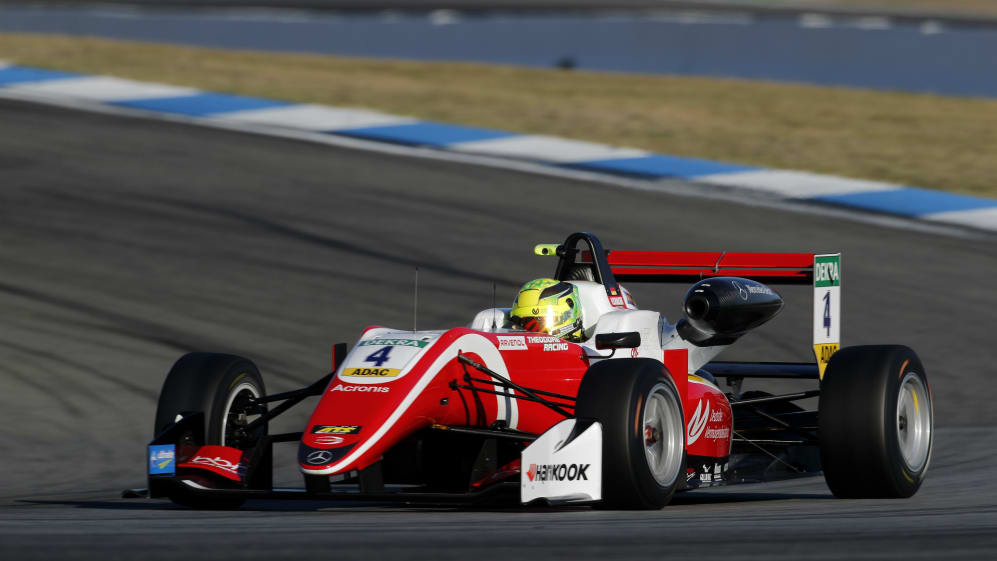 What are people saying?
They're full of praise, that's for sure. Wolff was quick to congratulate him.
"Attention was focused on the youngster right from the start, and he was under a lot of pressure," he said. "It's not easy coping with all that, especially if the season does not get off to the best of starts, as in this case.
"His performance in the second half of the season was therefore all the more impressive. He has shown that he has what it takes and that he can become one of the greats in our sport.
"We are also obviously delighted that he registered a 500th race win for Mercedes in F3 and that he secured the title in a Mercedes-powered car."
This instagram Photo has been removed from instagram
Former Ferrari driver Gerhard Berger, who claimed 10 F1 wins in his career, added: "Mick has the racing genes of Michael. If he can continue to deliver performances like these, he will find his way into F1."
The praise goes on. Felipe Massa, who partnered Schumacher Snr at Ferrari in 2006, wrote on Instagram: "Hope to see you in F1 soon. For sure your Dad and your family are very proud of you."
The spotlight is on Schumacher Jnr, and deservedly so, but for now, he'll want to savour this moment before turning his attention to the next step of his career…