Feature
What the teams said - qualifying in Monaco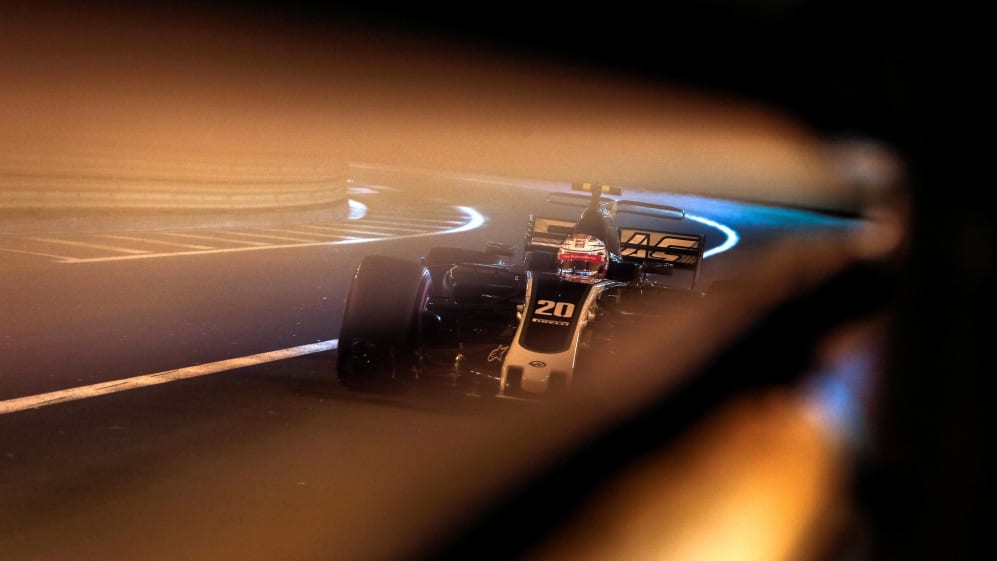 A round-up of all the action from qualifying at the Formula 1 Grand Prix de Monaco 2017 in Monte Carlo...
Ferrari
The Scuderia had finished one-two in final practice, and looked to be the team to beat come qualifying. And so it proved, with a first Ferrari front row lock-out in Monaco since 2008, but it wasn't world championship leader Vettel who took the top spot. Raikkonen hooked together a great lap when it mattered to grab his first pole in the Principality since 2005. That was also the year the Finn won around the famous Monte-Carlo streets - a good omen heading into the race...
Kimi Raikkonen, 1st, 1:12.178
"It's great to be on pole position, this is one of the races where it is probably most important to be at the front. Half of the job is done, but we still have a big challenge in front of us tomorrow. So far so good, I'm happy with the car. This is a very special place, it's been a bit tricky to get everything working as we wanted, but in qualifying things fell into place: and very small things make a massive difference in the lap time here . We got it right, the team put me in a very good position every time; things were running smoothly and hopefully tomorrow we can get a great result with both cars. We have to make a good start and try to stay out of trouble. It's quite a short run to the first corner, cars are wide and it's tricky to pass. We'll try to do our best, but it's not going to be easy, as many things can happen out of your control. The most important thing for me is to be in the same position tomorrow when it comes to the end."
Sebastian Vettel, 2nd, 1:12.221
"I am not happy with myself because pole position was up for grabs, but it's great for the team. If I had to give up pole position and hand it to someone, I would choose Kimi. I am happy for him. He did a very good job in qualifying. As I said, it's been fantastic for the team, but I am not totally happy with my performance today. I should have done a better job overall. The car was good, so it was my mistake. I was a bit too greedy in my last run. Now it is impossible to make predictions for tomorrow, all we have to think about is the start, the pace, the strategy, and then try to put everything together. So, we are going to prepare for the race as usual."
Williams
Williams have struggled in Monaco all throughout practice, and it was no surprise to see rookie Stroll exit in Q1. He had learnt from his mistake on Thursday, though, and kept his FW40 intact - instead it was a hydraulic leak which cost him a chance to progress. We will never know whether Massa could have made Q3 as he was another driver to fall foul of late yellow flags, but on pace it had looked unlikely.
Felipe Massa, 15th, 1:20.529
"It was a very tough qualifying, like it usually is in Monaco. It's definitely not a great feeling to have qualified 15th and it's a shame that we're struggling here with a different car and different rules. It's disappointing that we're starting near the back, but anything can happen here in Monaco. So I hope we can have a good race and maybe have a little bit of luck tomorrow."
Lance Stroll, 18th, 1:14.893
"We had a hydraulic leak at the end of Q1 so I had to stop early. Despite that, I am really enjoying driving this weekend. It is challenging, but it is great to be driving here as Monaco is very special. It is just a shame what happened with the car, as I missed out on the fast lap and I think I could have made it to Q2. Our car is not the strongest here and it is not our type of circuit, but hopefully tomorrow will be a good day."
Paddy Lowe, Chief Technical Officer
"The car is not where it should be at this type of circuit and that's something that we'll have to develop for the future. On top of that, we have to apologise to Lance who had a hydraulic leak during Q1 putting him out of the running. Felipe was lined up for two runs in Q2 but, he made a mistake on his first run and his second run was cut short by the yellow flag of Stoffel, so we didn't put a time on the board for Q2. For tomorrow, we'll do our best from where we are. Of course, the Monaco Grand Prix is always full of excitement and incidents so Felipe and Lance will need to make the best of that to try and get some points for the team. Finally, congratulations to Kimi Raikkonen for a fantastic pole position today."
Mercedes
Hamilton's struggles from Thursday continued, with repeated complaints of poor grip before diving into the pits due to "something" being wrong with the car. Left with one shot to make Q3, he had to slow on his flying lap due to the waved yellows for Vandoorne's stricken McLaren, costing him a chance to compete for pole. Bottas, meanwhile, seemed much more comfortable with his Silver Arrow, regularly trading places with both Red Bulls before finding a great turn of speed to grab third on the grid.
Valtteri Bottas, 3rd, 1:12.223
"This weekend has been a bit tricky for us. We started well in FP1 before getting a bit lost with the set-up in FP2. Then it was difficult to get a lap together in qualifying as well. It takes two to three laps to build the temperature up and find the right balance and feel for the car. It was very close today but Ferrari seems to have the upper hand here - they were very strong this afternoon. Of course it would be nice to start on the front row but anything is possible from P3 on the grid. It's difficult to overtake here but it's definitely a race of opportunity. Tomorrow is Monaco, where anything can happen."
Lewis Hamilton, 14th, 1:14.106
"I really struggled with the car today and I just don't think the opportunity was quite there for me. It was a little bit unfortunate with the yellow flag, but it doesn't really matter now if I could have gone faster. I think that lap may have just got me into the top 10 but I would have struggled to make it into the top five with the pace that I had. Valtteri didn't have any struggles today so I'm a bit confused and I can't pinpoint the problem at the moment. I'm feeling pretty deflated right now but I'll try again tomorrow. It's great that Valtteri extracted a good lap. We just need to identify why I wasn't able to be up there too. Onwards and upwards."
Toto Wolff, Head of Mercedes-Benz Motorsport
"Two very different qualifying results today for Lewis and Valtteri. With Lewis, you could see even from the TV pictures that he was struggling with the car and nearly lost it a couple of times in qualifying. We don't know at the moment what went wrong: we took a false turn with the set-up on Thursday and, since then, although we tried to retrace our steps, we never got it back on track for him. Of course he was unfortunate with the yellow flag for Vandoorne in Q2, as he was on course to make it through the session, but the car never felt good for him after FP1 and that made it tough to put together the laps. Tomorrow's race will clearly be a case of damage limitation for him and trying to maximise his points score; but he will fight to the last lap. For Valtteri, it was quite a different outcome. The result he achieved didn't look possible for much of the session but he really pulled out a fantastic lap on the final run in Q3 - and came just a few thousandths shy of a place on the front row. Ferrari are clearly in the driving seat for tomorrow but we will be in the hunt, too."
James Allison, Technical Director
"That was an excellent lap from Valtteri who wrung every last drop of performance out of the car this afternoon and gave us a fighting chance in the race with a P3 grid position. Clearly we have a significant job of work on our hands to understand why the car was so difficult to drive for Lewis - and to figure out what we can do with the limited adjustments we can make, and the slightly greater freedom in race strategy, to recover as good a result as possible tomorrow."
Sauber
Ericsson clipped the barriers, puncturing his tyre and pulling off the road at the nouvelle chicane. That distracted his team mate who was following closely behind and missed his braking point as a result. Fortunately Wehrlein didn't follow down the escape road but nonetheless, it was enough to put both Saubers on the back row. They will move forward once grid penalties are taken into account.
Marcus Ericsson, 20th, 1:15.276
"It has been tough since the practice sessions on Thursday. I have been struggling to get the confidence in the car. We have tried many different set-up directions, but it doesn't seem to work for us here. In qualifying I was pushing to the maximum, so on my last lap I went a bit too close to the wall in turn 10. I touched the barriers with my left rear, which was enough to damage the rim. The puncture forced me to stop the car. Tomorrow we will do our best to fight back."
Pascal Wehrlein, 19th, 1:15.159
"The weekend continues to be difficult here on the street track in Monaco. Since Thursday we have tried to increase the grip level in order to improve our performance. We have changed a lot on the set-up side of the car, but we have not found the right one yet. Starting the race from P19 in Monaco is not ideal, but I will of course do my best."
Renault
The R.S.17 looked a real handful round the streets of Monte-Carlo in the morning practice session. Palmer complained of oversteer and poor grip and could only manage 17th after suffering a puncture. Hulkenberg did at least make Q2, and helped by the McLaren penalties should be starting in 10th. Points are not out of the question for the German.
Nico Hülkenberg, 12th, 1:13.628
"I think that was the best we could have got from the car today. We've been struggling all weekend long with a lack of lack grip and balance which reflected on Thursday's times. We managed to improve the car and I'm really happy with my laps. Tomorrow's likely to be a tough day in the office. You have to stay sharp and on your toes as Monaco can always hold some surprises and you always have to be ready to pick them up in case there are some so we are prepared as normal and try and have a good race."
__Jolyon Palmer, 17th, 1:15.164 __
"I felt quite happy with the car today ; even though we haven't looked too competitive, I've always been nip and tuck with Nico through the weekend. I'm disappointed with my qualifying position, but I don't think that's a true reflection of what we can do. I just kissed the wall on my first set of tyres, which gave me a puncture on the rear left. It was all to do on my final lap, but that time wasn't good enough for Q2. The cars are pretty wide and the track is pretty narrow so it's going to be a challenge tomorrow. Anything can happen in Monaco, so let's see what we can do."
__Alan Permane, Sporting Director __
"We weren't too happy with our ultimate qualifying pace relative to the opposition, however relative to Thursday's running we've definitely made a positive gain. We've engineered a very good recovery in terms of set-up to mean we're far better placed for tomorrow's race than we would have been otherwise. Nico starts in the top ten thanks to penalties for two cars which qualified ahead of him, so a finish solidly in the points is certainly the target.
"All the standard Monaco clichés apply : it's going to be difficult to overtake, tyre degradation will be low so one stop will be the norm and there's a strong chance of a number of safety cars. Our job is to keep out of trouble and see the chequered flag. A good start, some positions during the race and a sensible race could see a decent result."
Toro Rosso
Both drivers had been in the top ten in all three practice sessions, so went into qualifying full of confidence. Sainz wound up 'best of the rest' behind the big guns in P6, but Kvyat was unlucky to be stranded in 11th after aborting his final flying lap due to yellow flags. However, with both McLaren drivers ahead receiving grid penalties, that will become ninth for the Russian.
Carlos Sainz, 6th, 1:13.162
"Wow. Just WOW! I feel so good, what a lap! This is definitely the most enjoyable lap in qualifying of the whole season – the one where you're on the limit the most, the one that gives you the biggest adrenaline rush, the highest heart beat… And to qualify P6 at such a track is just an amazing result! It's something that we absolutely deserve after a very complete weekend, building it up until this afternoon's qualifying. I must say that in Q1 I was a bit surprised with the pace of the midfield, as they all suddenly caught us up and we therefore had to start putting in fast laps from the very start – something I don't like to do here in Monaco, I prefer to build it up little by little. Then in Q3, I was able to put the best lap of the weekend together and I'm a very happy man! I can still feel the adrenaline! Regarding tomorrow, I'm confident we can have a good race – we are fast in both long and short runs so we just need to make sure we get everything right at the start, lead the midfield and try and attack when possible! I will enjoy a good dinner tonight!"
Daniil Kvyat, 11th, 1:13.516
"I was unlucky with the crash that happened during the final moments of Q2, how frustrating! We've looked very promising all weekend, so it was a shame to miss out on Q3. I think we could've got through if the session hadn't been yellow-flagged. However, realising that I will start tomorrow's race from P9 because other drivers have been penalised makes the chances of finishing in the points even higher. I know it's a different circuit, but in Barcelona I started last and finished in the top ten, so we're not in such a bad situation here! There's no point being upset, we just need to keep our heads down and work hard tonight to prepare the race well. Tomorrow we will try to go forward and hopefully fight for good points – anything can happen here in Monaco!"
James Key, Technical Director
"So far, we've been quite happy with the weekend. In this morning's FP3 we continued a little bit with the trend of what we saw on Thursday with setup and car balance, as well as investigating a few alternatives. We ended up in a situation where it was really all about fine-tuning, as there was nothing fundamental to fix. We knew the track conditions were going to make the balance of the car a little bit more difficult in the afternoon, so that was something to try and predict. Regarding this afternoon's qualifying, I have to say we have mixed feelings – our heart goes out to Daniil a little bit; he's been flying all weekend and he thoroughly deserved a Q3 place, but he had pretty much everything thrown against him during a very intense and difficult qualifying with the traffic and the requirements of the tyres with multiple laps. He got called to the scales, got blocked a couple of times in Sector 3, which lost him otherwise good lap times and then he caught the yellow flag at the end of the session on his final run… Therefore, he wasn't able to get his lap time in and it's a real shame – he missed out on a definite Q3 position. We will now try our best to make it up to him in tomorrow's race as best we can. On the flip side, Carlos is exactly where we needed to be – he executed Q3 very well and made a good call on the approach with each run. P6 was just about as far as we could get today I think, even though we're not that far behind the car in P5. He put a good lap together at the end and controlled it extremely well - a great job from him in difficult conditions. Now it is heads down in preparation for tomorrow's race."
Haas
Grosjean had an eventful day, spinning at Mirabeau and taking the escape road at Sainte Devote. Despite his various excursions, he nailed a lap when the pressure was on to make Q3 for the first time since Bahrain. Magnussen had looked to have genuine pace, but fell foul of Monaco's notorious traffic.
Romain Grosjean, 8th, 1:13.349
"It was a pretty good qualifying session. The car was quite unpredictable, but that was the tyres. They went from working to not working, front and rear. The car was changing every lap. I was struggling with that as I like to have a car balance I understand, but eventually in Q1 I managed to get a decent enough lap in and pulled through. In Q2, I had a really good lap, the tyres worked, then in Q3 not quite so good with the rear tyres. Anyway, we're here in the top-10 and that's what we wanted. It's a great place to start the race."
Kevin Magnusen, 13th, 1:13.959
"I just didn't get a free lap there in Q2. I had traffic on my out lap, first lap, second lap then my fourth lap. So I didn't really get any laps, and that's not the way to move forward, but traffic's the thing around here – very typical Monaco. To have just one lap in Q1 and Q2 free from traffic is very unlucky. It's annoying and frustrating as I was very happy with the car. We had the pace to do well. We could've been in Q3. Again, looking at other people who had misfortune as well, it could've been a good result, but that's how it is. Hopefully, we can make it up in the race."
Guenther Steiner, Team Principal
"A good day today. Starting Monte Carlo in eighth and 11th, everything is possible. The whole weekend for us coming up into qualifying was good. Everybody's done a fantastic job, not only the drivers but also the mechanics and engineers. We were well prepared for qualifying. The only unfortunate thing was Kevin found a lot of traffic out there. He could never do his best, which would've been Q3 for him as well. Hey, that's Monaco. We know it's difficult, so some you win and some you lose. Tomorrow we're out there trying to get them both in the top-10."
Red Bull
Red Bull looked to have found an edge on Mercedes in final practice, despite a late incident for Ricciardo, who suffered a brake-by-wire failure. Red Bull were able to fix this before qualifying, and both drivers made it safely into Q3. With Verstappen complaining about grip, and Ricciardo released onto his final run into traffic, they couldn't capitalise on their pace and were pipped by Bottas.
Max Verstappen, 4th, 1:12.496
"I think in Q3 my fast lap was optimal. I was struggling a little bit with front grip so I couldn't get the tyres to work how I wanted but in the end we were not too far off. It is always nice to be closer but I think the lap I did was pretty much on the limit. The Ferraris have looked good all weekend and Bottas managed to sneak in between us which was a bit of a shame. With a clean start and a good strategy we can be in the mix. Monaco is unique and it is hard to predict how the race will play out, there could be a safety car or stoppage at any time so we have to wait see. I will keep an eye on how the tyres behave and pit when we think it is the right opportunity. That is something you have to feel during the race. Being close to the top three means a podium is within reach, but tomorrow I am going to concentrate on my race and try to finish, I want to break the 'curse' I have around here!"
Daniel Ricciardo, 5th, 1:12.998
"It was a frustrating one for me today, as I think we could have done better. In Q3 we did one lap and we needed to push hard on the out lap to really get the tyres ready and warm, the ultrasofts are not that soft here and need to be worked hard. We came out and had cars in front of us and it seemed like I had a gap behind me, I don't know why we didn't wait for that gap so that I could push in the out lap. So I started the lap with the tyres not where I wanted them and obviously around here that's a big thing, as is getting it right in Qualifying. However, we will see what happens tomorrow."
Christian Horner, Team Principal
"It was certainly an exciting Qualifying. To end up fourth and fifth only three tenths off pole position here in Monaco demonstrates more progress for us. Max has looked competitive all weekend so far and put in everything he could today. With Daniel we opted to do a one lap run with him at the end. Perhaps a build push would have been better, but it was very, very marginal to which was the preferred strategy, but hopefully we are in a position to capitalise on those grid positions in tomorrow's grand prix."
Force India
The Force India mechanics worked hard to get Ocon out for qualifying after his collision with the barriers in FP3. Unfortunately, he didn't have enough running to challenge and exited in Q1. Perez had a better day, making Q3 and qualifying seventh. After finishing on the podium here last year, he will be hopeful of scoring more good points and keeping his run of top-ten finishes going.
Sergio Perez, 7th, 1:13.329
"I'm very happy with our result today. I think we got the maximum we could from the session. Every lap in qualifying is crucial here and you need to be on the pace from your first lap to get a good result. We made the right calls to avoid the traffic and we found the rhythm straight away, which is why I only had to complete one run in Q1. I am very proud of what we achieved as a team but it's a shame Esteban couldn't be in Q3 with me. Everything can happen in Monaco so I am not going to make any predictions for tomorrow. The race will be long and you cannot have any lapse in concentration – any mistake here means you can get a puncture or crash out of the race, so we need to focus on the job and try to bring home another good result."
Esteban Ocon, 16th, 1:14.101
"I'm feeling disappointed because we had a quick car today and the pace to make Q3 – just as Sergio did. But that's what happens when you crash before qualifying. The team did a great job to repair my car and both sides of the garage helped get me out in time for Q1 – it shows our great team spirit and I have to say a big thank you to everybody. However, after an accident the car never feels quite the same and you lose the feeling you had. I had to adjust quickly and I couldn't find the pace we showed in practice. Considering the circumstances, P16 was the maximum. Going into the race I still believe we can fight for points. Anything can happen here and it's a long race."
Robert Fernley, Deputy Team Principal
"Grid position is always vital in Monaco and seeing Sergio up in P7 means we are well placed to score points tomorrow. The team worked hard yesterday to improve the car and the changes ahead of final practice certainly paid off. It was a tough day for Esteban with the crash in final practice, but the crew did a fantastic job to get the car repaired and out in time for qualifying. It was always going to be difficult for Esteban to jump back in the car and be totally comfortable so we didn't maximise our potential today. It's a long race tomorrow and both drivers love this track so we will be aiming to get both cars home in the points once again."
McLaren
Vandoorne made it out of Q1 for the first time this season, and had looked impressive in setting the seventh-best time in Q2. Unfortunately his late argument with the barriers brought out the yellow flags and scuppered a few other drivers who were on hot laps. So whilst he technically made Q3, he was unable to take part. Button likewise made Q3 to McLaren's joy, which is tempered by the fact he has a 15-place grid drop for tomorrow.
Stoffel Vandoorne, 10th, no time set in Q3
"This is a positive day. It's my first time in Q3 – but I really should have been out on track for that last session. Sadly, I didn't make it!
"We came here expecting to be more competitive, and we definitely showed that we've made a step this weekend. For every session, we've been able to run inside the top 10, and I felt very calm and confident in the cockpit.
"It's a shame my qualifying session ended with a little crash – but that's what sometimes happens when you're pushing hard on the limit around this place.
"I think it's really starting to come together for me with the team; tomorrow, I just want to get out there and have some fun."
Jenson Button, 9th, 1:13.613
"It was a lot of fun out there. Practice was fine, but in qualifying you reach a point where you really need to fine-tune the car's performance, and that's still a bit of a learning curve for me. This year's tyres are completely different to last year's in terms of how they work; how they fade away; how they last. It's been tricky trying to find those last few per cent.
"But I'm happy – in my one and only race this year I qualify ninth… and start 20th! I never expected to have this opportunity, so this is a great memory for me: driving around Monaco in these monsters, such great machines. I'm very lucky.
"I'll take that ninth position home with me at the end of the weekend – I should be chuffed to bits with that."
Eric Boullier, McLaren-Honda Racing Director
"We have to take away the positives from today's qualifying session: we performed extremely well, delivering to our expectations; we got both cars into Q3 for the first time this season; and, if all things had been equal, we'd be looking at a chance to score some strong points with both cars tomorrow.
"In fact, I still wouldn't rule out that possibility. Due to grid penalties, we may be starting from 12th (Stoff) and 20th (Jenson), but we know that anything can happen around these streets. More assuringly, we know that our car is both quick and extremely driveable – the latter quality being one that will really reward the drivers around 78 laps of this tight and tortuous circuit tomorrow.
"So, all is most certainly not lost. We'll be pushing in the race, we'll take a few risks, fight hard and see whether the Monte-Carlo casino brings us some good fortune tomorrow".
Yusuke Hasegawa, Honda R&D Co. Ltd Head of F1 Project & Executive Chief Engineer
"Qualifying was a positive step forward for us today with both cars going through into Q3. Having said that, it is of course disappointing that we have penalties for the race start tomorrow so both drivers drop down the grid.
"Stoffel drove exceptionally well today, with good pace to reach Q3 for the first time in his Formula 1 career. Unfortunately, he hit the barriers at the end of Q2, but we know that can sometimes happen around such a tight track when you're pushing hard. The team will work hard tonight to fix the car, and starting the race from P12, we're hopeful that he'll be able to fight for some points.
"Jenson's pace has been encouraging all weekend, and he kept his motivation high during qualifying despite having a 15-grid place penalty for power unit element changes. It must have been hard for him to qualify in such a condition especially here in Monaco, but he showed his professionalism today.
"Although there's not much time until the race, we still have a lot to do this evening. We'll continue our efforts analysing the data collected in order to improve further for tomorrow."
Pirelli
Mario Isola - Head of Car Racing
"It was a truly unpredictable qualifying session, where we saw another lap record being set. The ultrasoft was used from start to finish in qualifying, which was always going to be the most likely scenario, especially as the drivers can do multiple runs on this compound without any significant drop-off in performance. One pit stop is clearly the optimal race strategy, but with at least one frontrunner starting out of position, the potential is there to try something different by starting on supersoft and hoping to benefit from a safety car."