Feature
WHAT TO WATCH FOR: 5 storylines for Sunday's race in the USA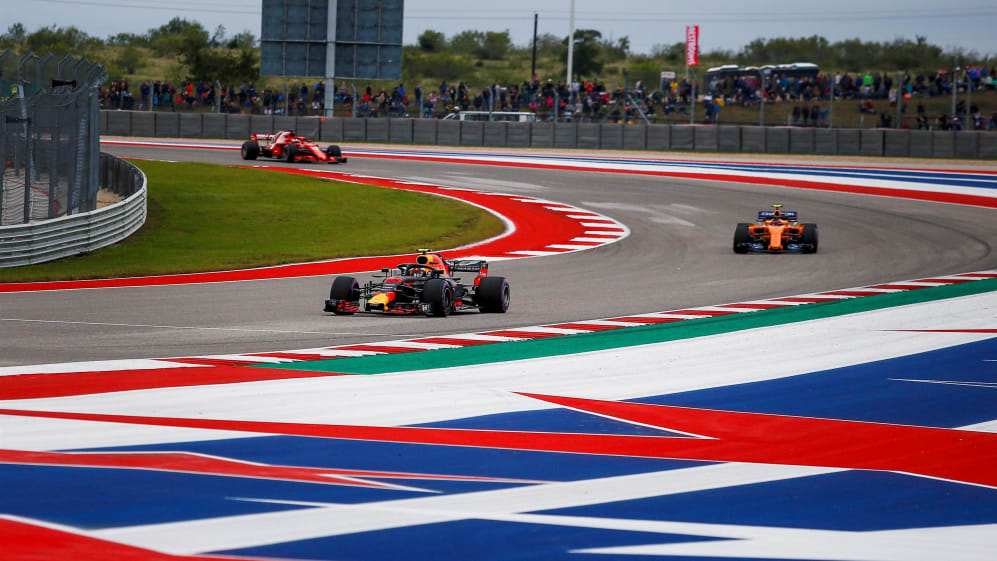 From Lewis Hamilton on the verge of the drivers' championship to Max Verstappen needing another comeback drive, and more unknowns when it comes to tyre strategy to midfield teams doing each other a favour, we highlight five key things to look out for in Sunday's race at Circuit of The Americas…
Vettel with it all to do
It's fair to say that arriving at the United States Grand Prix, it seemed a matter of when rather than if Hamilton would win the drivers' title, such is his dominant position in the standings. Outscoring Sebastian Vettel by just eight points will do it, and Hamilton received a boost to those hopes on Friday when Vettel was given a three-place grid penalty for failing to slow sufficiently under red flags.
That has limited Vettel to fifth on the grid despite such a close qualifying battle, and with Hamilton starting from pole there is every chance the championship will be wrapped up in Austin.
The scenario is a simple one for Vettel: If Hamilton wins the race, he must finish second to take the championship on to Mexico. If Hamilton is second, Vettel needs to be fourth or higher, and if the de-fending champion finishes third, Vettel needs to cross the line sixth or higher.
Hamilton needs at least a top-six finish to have any chance of winning the title, with fourth good enough if Vettel is no higher than eighth, fifth if Vettel is ninth and sixth if the Ferrari driver fails to score a point.
Put simply, from these grid positions, Vettel has some overtaking to do…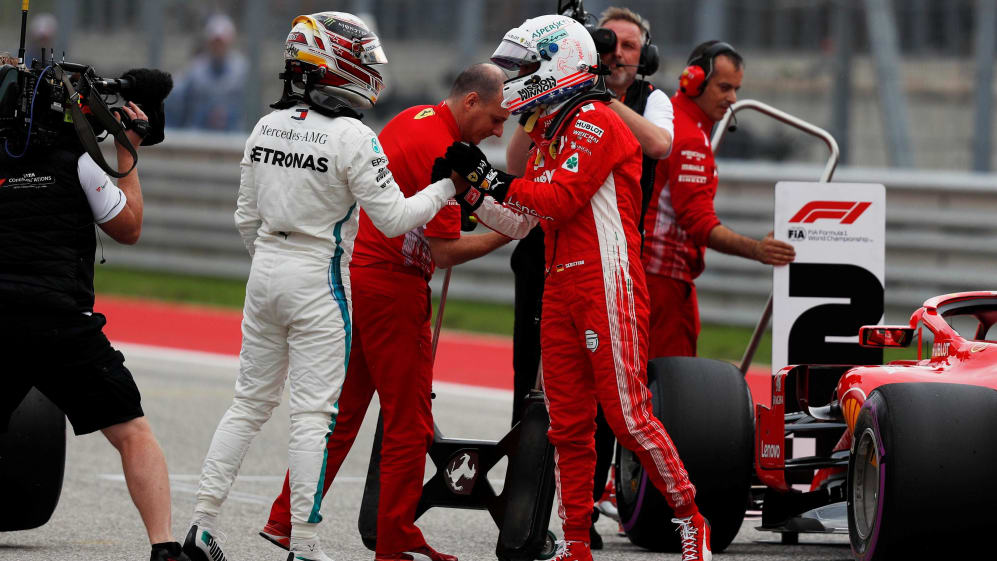 Two different podium assaults from Red Bull
It feels like a charging Red Bull appears in this feature with regularity but there's a symmetry to last year's US Grand Prix with Verstappen's starting position this season. Despite looking competitive in race trim, Verstappen will have to climb through from far down the grid after failing to set a time in Q2 due to suspension and driveshaft damage.
As it stands, Verstappen will start from 13th place courtesy of power-unit penalties for the two Toro Rosso drivers, but there remains a chance of a gearbox change that would put him even further back. Either way, he's a long way from the podium, but that didn't stop him last year…
Verstappen started from 16th on the grid in 2017 and rose through the field with an impressive drive, hunting down Kimi Raikkonen in the closing laps. Ultimately, an overtaking move for third on the final lap proved illegal, but he still finished fourth and showed a comeback is possible at Circuit of The Americas.
The more realistic podium option for Red Bull is Daniel Ricciardo, with the Australian set to start from fourth place. But if we're using past form as a guide, it's still a tall order for Ricciardo, who has two wins to his name but is yet to score a podium outside of that this season.
"I feel like every year I've come here with Red Bull we've been, if not on the podium, within a shot of it," Ricciardo said. "So hopefully we've at least got a shot at it. I can promise you now that if I've got an opportunity to get a podium I'm not going to let it slip. So I'll do what I can."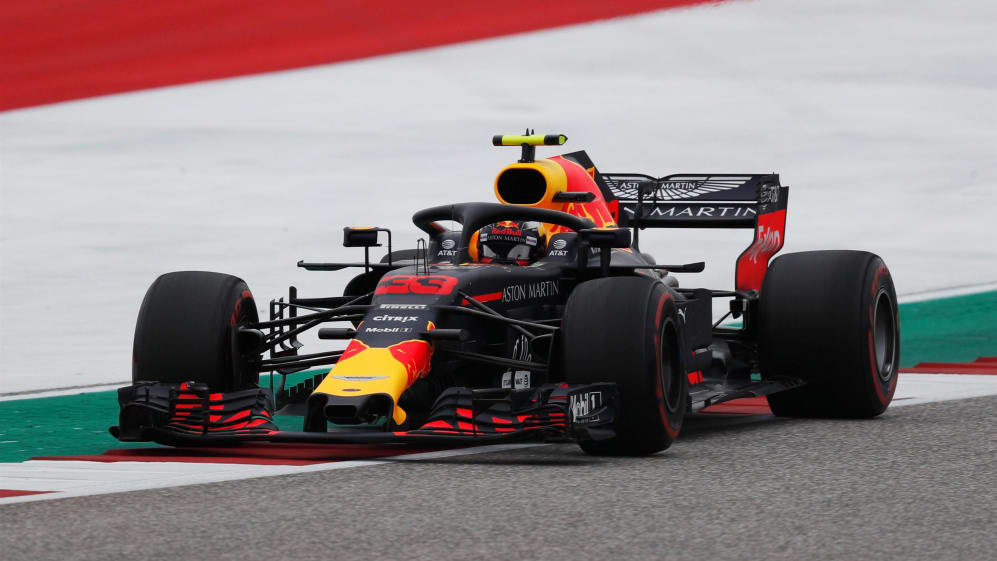 Teams in the dark over tyres
Friday practice was a bit of a washout at COTA, with both sessions taking place in the wet. Although that wasn't great news for fans at the time, it does have an upside…
With no running taking place on any of the dry compounds during Friday practice, teams have limited data from FP3 about the tyres and how they perform. With warmer temperatures also expected for the race than have been seen at all so far this weekend, those laps that have been completed on slicks are not fully representative.
So Ferrari opted to split their strategies when it came to their two cars in qualifying, with Vettel set to start on the supersoft compound - the same as the two Mercedes drivers and Ricciardo - while Raikkonen will be on the ultrasoft.
Pirelli believes both strategies are closely-matched and that a one-stop will be possible by switching to the soft compound, but of more importance could be the start, where Raikkonen will look to make use of the greater grip offered by the ultrasoft to jump Hamilton off the line.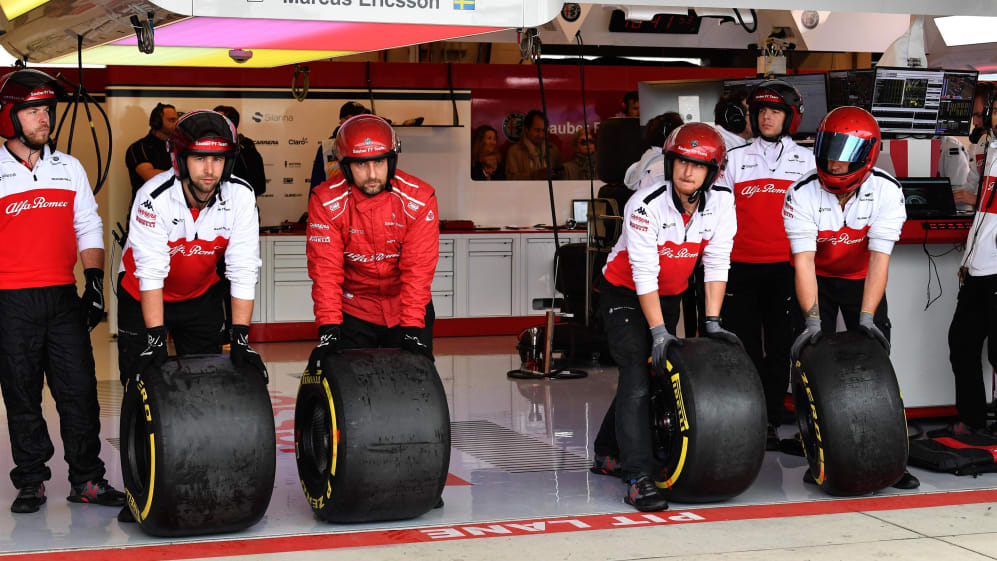 Haas hoping for help from Force India
Recent form has suggested Haas have a quicker car than Renault, with the gap in the constructors' championship between the two dropping to just eight points arriving in Austin.
But Nico Hulkenberg produced an excellent qualifying performance to pip Romain Grosjean to seventh place, while Carlos Sainz will also start one position ahead of Kevin Magnussen - and with free tyre choice - in 11th.
So Renault have a good chance of extending their advantage with just three rounds remaining, but Haas could find an ally in the team that were previously a major threat for fourth place: Force India.
Esteban Ocon starts from sixth place ahead of Hulkenberg and Grosjean, while Sergio Perez is the first driver Sainz and Magnussen will have to clear to get into the points. If the Renaults finish ahead of Haas, then the US team will hope the Force Indias have taken even more points off both.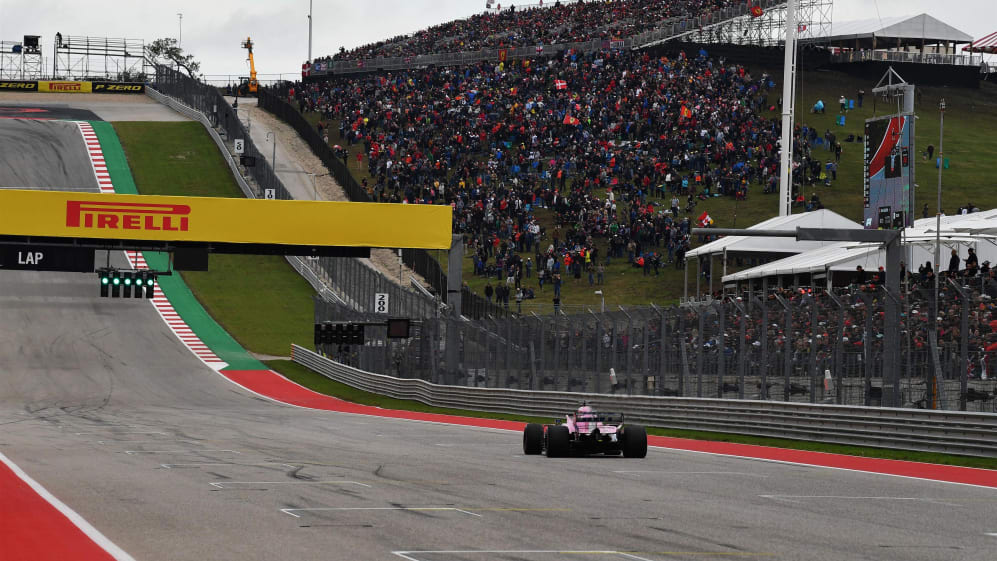 Just how good is the Honda?
Toro Rosso and Honda were excited by the power-unit upgrade raced in Japan, especially after qualifying with both cars in the top seven at Suzuka. Its disappointing race pace was blamed on tyres rather than the power unit, but minor modifications were required ahead of Austin that mean both Pierre Gasly and Brendon Hartley will start from the back row.
But the car has looked quick during practice and Q1, with Gasly running an updated aerodynamic package that saw him set the seventh fastest time - best of the rest - in the first part of qualifying. Hartley has a new engine but not the same bodywork upgrade, but both will still feel they can make progress when the lights go out.
How far Gasly and Hartley can move forward in the race will be a good indicator of how much Honda have progressed with their latest power unit, given a free choice of tyres and the need to overtake rivals running Mercedes and Renault engines in Williams and McLaren respectively.