Feature
What To Watch For in the 2019 Austrian Grand Prix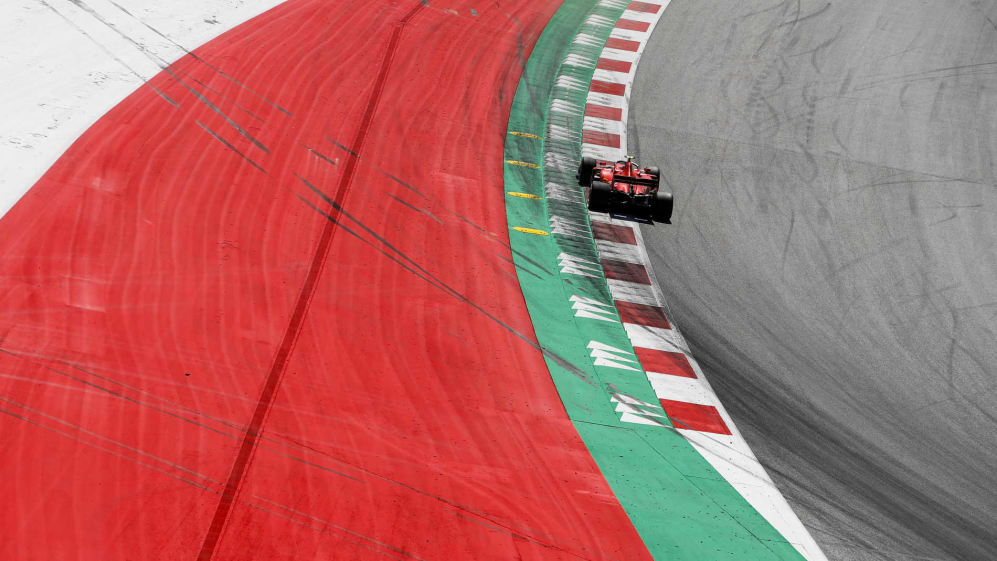 From Charles Leclerc chasing his first victory to Sebastian Vettel out of position again, and from Lewis Hamilton with a grid penalty to different strategies already in play, we highlight five topics to keep an eye out for at the Red Bull Ring…
Can Leclerc take his maiden win?
Ferrari youngster starts from pole position for the second time
We probably shouldn't be talking about Leclerc's maiden victory, because he looked set to secure it the last time he started from pole. In Bahrain, Leclerc was clearly the quicker of the Ferrari drivers and built up a commanding lead before reliability issues demoted him to third place in the closing stages.
At the time it looked like we were set for a titanic battle between Mercedes and Ferrari this season, but that remains Leclerc's only real shot at victory. However, since a change in approach last weekend in Paul Ricard, the 21-year-old insists he is even more comfortable with his car and backed that up with his performance on Saturday.
READ MORE: Leclerc determined to 'finish the job' after taking Austria pole
The big test will come at the start, where Leclerc will need to use Ferrari's straight-line speed advantage to hold on to the lead on the long straights – because there is no doubt Max Verstappen will be looking to take any opportunity to attempt a move, and the Mercedes pair are lurking behind to pick up a slipstream…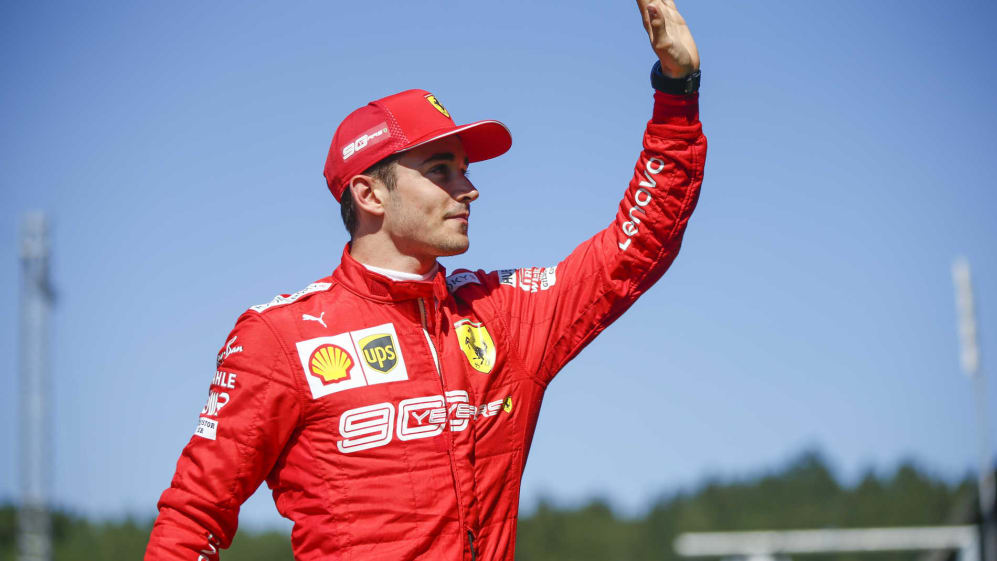 Hamilton not leading from the front
Lewis Hamilton's grid penalty means he will start from the second row
That's right, there isn't a Mercedes on the front row of the grid for only the second time this season. Lewis Hamilton originally qualified in second place but was found guilty of impeding Kimi Raikkonen during Q1 and received a three-place grid penalty.
A quirk of the way multiple grid penalties are applied means Hamilton actually starts from fourth courtesy of Kevin Magnussen's own penalty, and the championship leader is in a determined mood to fight back.
Hamilton took full responsibility for the penalty on Saturday evening, and knows he has an even harder task ahead of him in terms of trying to beat Leclerc, because he now has to navigate his team mate and Verstappen in order to challenge the Ferrari. But off the back of four straight wins, how Hamilton responds to not being favourite will be fascinating.
Vettel in P9… and fast
Sebastian Vettel starts out of position for the second race in a row, but with a quicker car
When Sebastian Vettel started seventh in Paul Ricard, the question was how far up the field he could climb, but on that occasion the Mercedes was clearly the quickest car. At the Red Bull Ring, Ferrari have the pace on the straights to make rapid progress.
Mercedes still enjoyed a pace advantage of around 0.4s per lap during its long runs on Friday, but Ferrari found themselves to be more competitive on the soft tyre rather than the medium, which explains the decision to start on the softs (more on that later) – and Vettel will look to make progress early on.
Where Vettel is helped is the fact that Leclerc starts on pole and therefore is likely to prevent Mercedes from using that pace, so there is the potential for a bigger fightback than a week ago.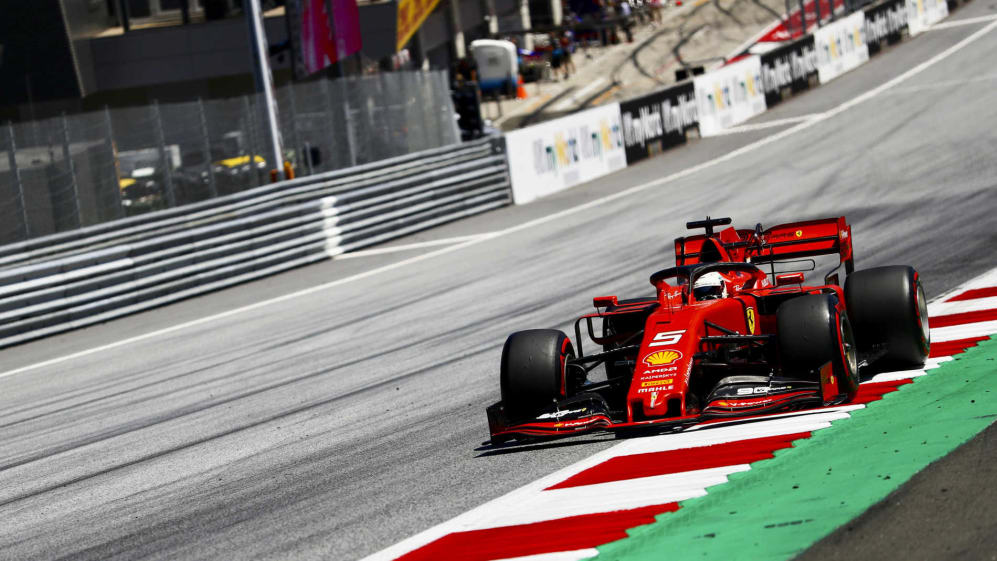 Strategic differences between the frontrunners
Ferrari are starting on softs while Mercedes and Verstappen are on mediums
Q2 has become one of the more intriguing parts of a race weekend, because it is when teams qualifying in the top 10 have to choose which tyre to start the race on. That luxury tends to only fall to the top three – although McLaren were also able to in France – and on Saturday, it was a split decision.
Mercedes went for the mediums that will last longer at the start of the race, and so did Verstappen, but it was soft tyres for the two Ferraris. That wasn't because they needed the extra grip to reach Q3, but because the Ferrari looked most competitive on the soft tyre on a long run than it did on the medium.
There will be a pace advantage at the start of the race – but with extremely high temperatures expected to continue on Sunday, Ferrari will need to make the softs last long enough in the first stint before switching to hard tyres for the rest of the race. Those opening laps will be crucial.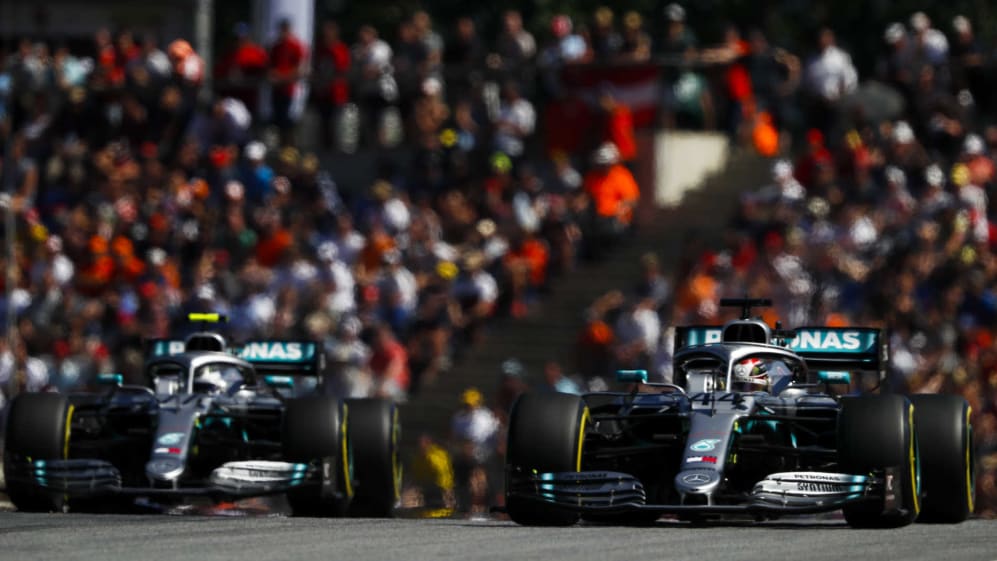 McLaren at different ends of the grid
Lando Norris starts from P5 but Carlos Sainz lines up on the back row
McLaren were ones to watch in France and remain so in Austria, but they face different midfield opposition this weekend.
Lando Norris will start from fifth place for the second consecutive race, but won't have his team mate alongside him as he did at Paul Ricard. That's because Carlos Sainz has a power unit penalty that means he will start from the back of the grid, and faces a fight through the field.
READ MORE: Norris aiming to 'stay out of harm's way' in race after securing second straight top 5 start
The McLaren has been quick all weekend and Sainz was left with a bittersweet feeling because the car is even more competitive than expected, but with good top speed he should be able to do some overtaking. His target will be the points, while Norris will have to fight off the challenge from Alfa Romeo, who start from sixth and seventh after a strong qualifying.
Haas are also more competitive than in Paul Ricard and Renault feel hard done by after losing both cars in Q2 due to a yellow flag – with Nico Hulkenberg taking a grid penalty – so Sainz will not be alone in having a challenge on his hands to climb up the order.