Leclerc determined to 'finish the job' after taking Austria pole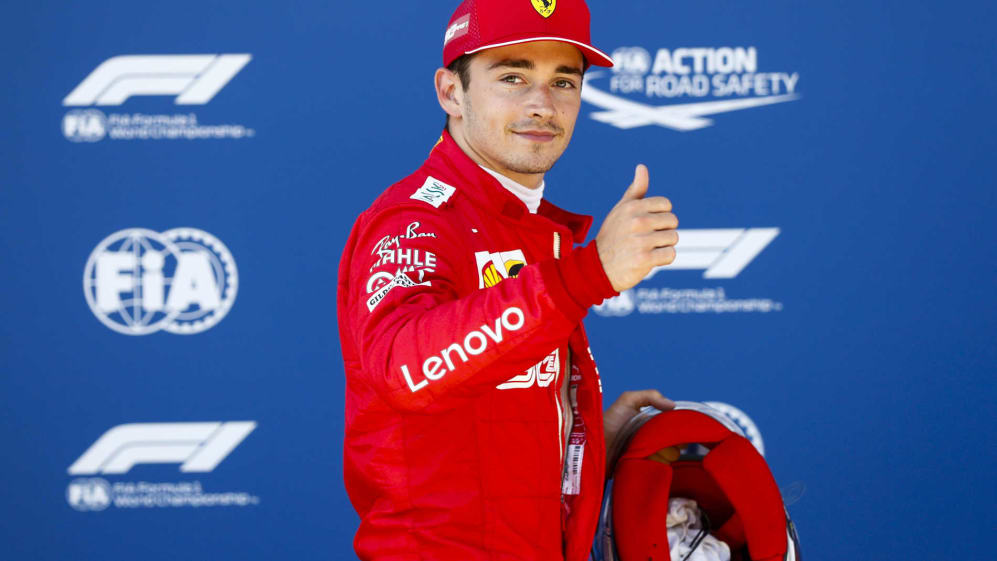 Earlier in the weekend, Charles Leclerc called the Red Bull Ring his favourite track. That was perhaps no surprise considering he won from pole in both GP3 and Formula 2 at the Austrian circuit. Now he's looking to make it a hat-trick of lights to flag victories after delivering when it mattered on Saturday afternoon to take his second career pole…
Having looked supreme in Spielberg since FP2, there were scenes of jubilation in Ferrari garage as Leclerc's pole was confirmed. But despite his delight, the man himself is staying grounded, mindful perhaps of Bahrain earlier this year when he dominated the race weekend up until an engine problem robbed him of what would have been his first career victory.
"The car felt amazing actually," said Leclerc. "In FP1 I struggled a little bit but then we did some changes and from FP2 it was quite good and a big pleasure to drive this car on the limit. It just felt great and I'm very happy to bring the pole position back home - but tomorrow we need to finish the job.
"We changed the car a bit for the first lap in Q3. I knew it would be a compromise for the first sector but it helped in the third sector, which is nice to see."
I'm very happy to bring the pole position back home - but tomorrow we need to finish the job
Ferrari's race pace on Friday, particularly on the soft compound tyre, looked very competitive, which may explain why they have opted to start the race on that rubber, while rivals Mercedes and Red Bull have gone for the medium. Leclerc says he's confident in his team's decision.
"We did some analysis after FP2, like every team, and the soft looked pretty good so we're pretty happy with our strategy," he said. "It's different to Mercedes and Red Bull. Tomorrow will tell if it's the right choice but I'm happy with it.
"We are pretty happy, we are quite competitive this weekend. The start is important and yes there's a long straight after it but usually we are pretty good on straights, so hopefully we can keep our position on the first three corners."
Both Leclerc's laps in Q3 were quick enough for pole position, with his performance coming after he revealed on Thursday how he has made tweaks to his qualifying strategy in a bid to carry his practice pace into a better grid slot.
The team tested a series of parts first introduced in France during Friday's practice sessions in Austria, with the team believed to have made some progress in their understanding.
The circuit naturally suits the SF90, particularly the long straights that play to their power unit advantage, so while Leclerc was pleased they had made steps forward, he is unsure if that will transfer to future circuits.
"Our main issue in the last few Grands Prix was the front [end], we didn't have enough front [end]," he said. "This weekend it was quite a bit better. We tried different set-up philosophies and it seemed to be a bit better.
"It doesn't mean it will be a big step up for other races but it seemed to work here."
This was Leclerc's second career pole and Ferrari's first in Austria since 2003, when Michael Schumacher took P1. The great German followed up with victory the next day - can Leclerc do the same, and open his F1 account?