Feature
What To Watch For in the 2019 Monaco Grand Prix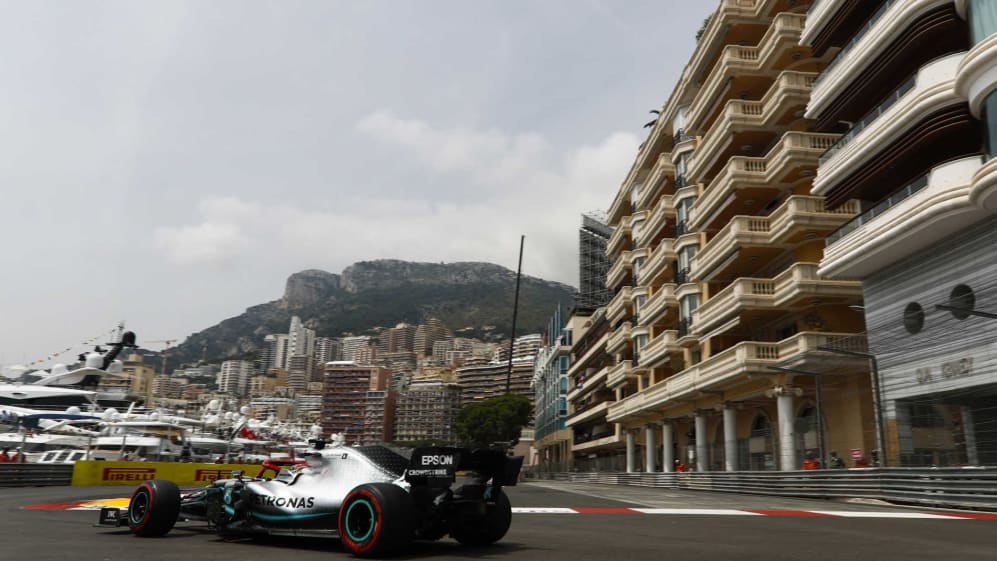 From a home favourite with it all to do to a weather forecast threatening to lend a helping hand, and from a high-pressure moment for each team to what is sure to be an emotional finish, we highlight five topics to keep an eye out for in Monte Carlo…
Leclerc on the attack
How far can Charles Leclerc climb after a difficult day for Ferrari?
Ferrari openly admitted they made an error on Saturday, as Charles Leclerc dropped out in Q1. The Monegasque had been quickest in final practice and was emerging as a potential threat for pole position, but Ferrari did not send him back out late in the first part of qualifying and he was eliminated – ironically by Sebastian Vettel's final lap.
The team say they had miscalculated the lap time they needed to be sure of a place in the second part of qualifying, but were also taking a slight risk in order to not use an extra set of tyres that could prove important later in the session.
READ MORE: 'We can't afford to do these things' – Unhappy Leclerc on shock Q1 exit in Monaco
The end result is that Leclerc starts his first home race for Ferrari in 15th place, moving up one position due to a grid penalty for Antonio Giovinazzi. Overtaking is notoriously difficult in Monaco, but Leclerc is still going to be one to watch based on his comments after qualifying…
"Hopefully it will rain, and then there will be a bit of lottery in there," Leclerc said. "If it's dry, it's going to be boring. I'll have to take a lot of risks I think, even risking to crash. In the end, that's the only thing we need to do now, is to try and be extreme in our overtaking because this is a track where it's basically impossible to overtake, so we will see."
Rain
Could bad weather turn the race on its head?
Leclerc's comments about rain aren't just a dream – they're based on Sunday's weather forecast. There has been a lot of wet weather on the Cote d'Azur over the past week, but any threats so far this weekend have held off.
Early rain is predicted on Sunday, however, and then there are also thunderstorms forecast at some stage. The most likely times are either side of the race, so even if it doesn't rain during the Grand Prix we could still have a wet track at the start.
Rain can act as a great leveler on any circuit, but in Monaco there is next to no room to run slightly wide or have a spin, with barriers waiting to ruin a driver's race.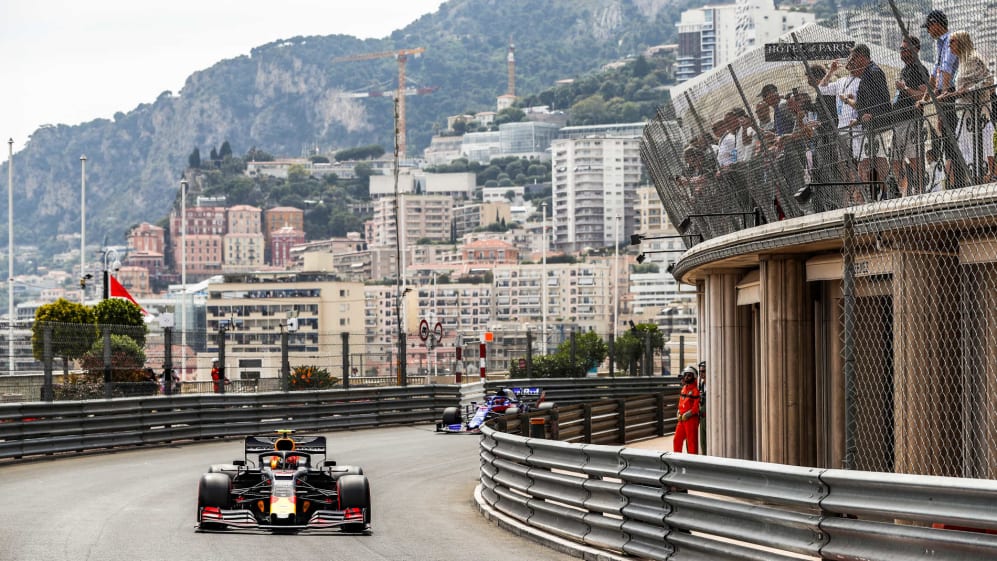 First lap contact
Things tend to get pretty feisty on Lap 1 in Monaco…
The start is crucial anywhere in Formula 1, but in Monaco – if it's dry – it can have an even bigger impact than usual. Overtaking is so difficult that the position a driver exits Turn 1 in is likely to be very similar to the one they finish the race in, unless something goes wrong in the pits (more on which later...).
On Sunday, the two Mercedes drivers will go wheel-to-wheel into Sainte Devote, with Valtteri Bottas hoping to get the jump on Lewis Hamilton in much the same way Hamilton has on the Finn in two of the last three races.
It's a similar story up and down the field, with the drivers all aware that making – or losing – ground off the line could prove defining in terms of their overall race result.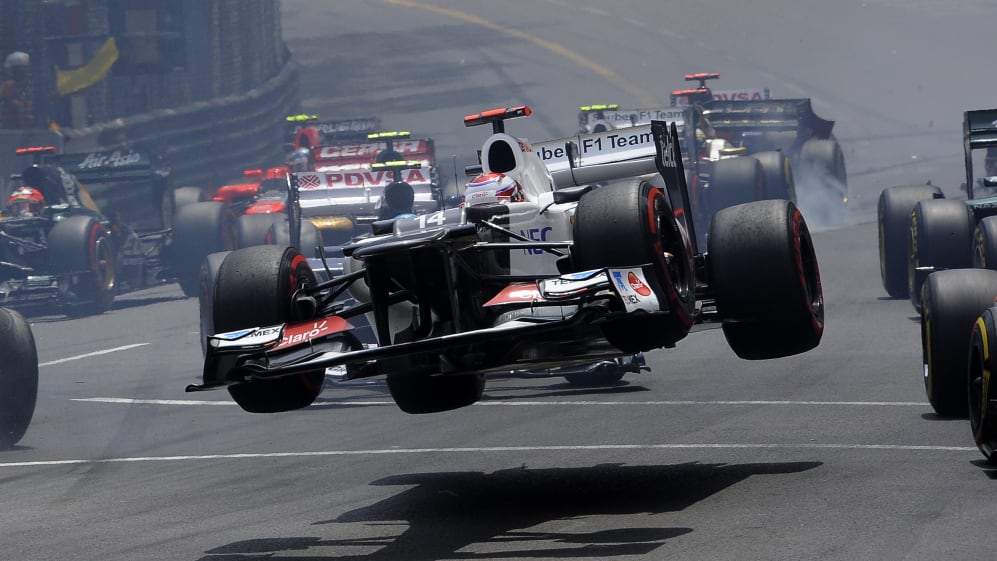 Pit stop dramas
The action in the pit lane could be just as frantic as the action on track
Once the start is out of the way, the next key moment in the race will be the pit stops. Pirelli are expecting the race to be an easy one-stop, which means timing your stop will be extremely important if you're in a close race with another car.
Getting clean air will make or a break a strategy, with teams wary of coming out in traffic after their stops and seeing another car jump them by pitting either earlier or later. But whenever they choose to come in, the tightest pit lane on the calendar – and the knowledge that one mistake could prove impossible to recover from on track – will all add to the pressure.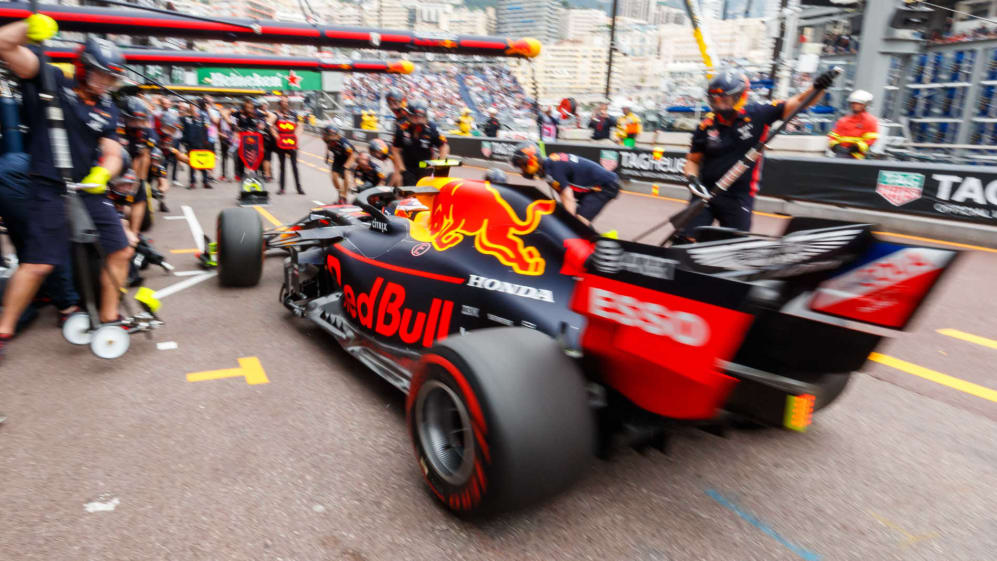 Tributes to Niki Lauda
The great Austrian champion's career is set to be celebrated on race day
Formula 1 will pay tribute to Niki Lauda on Sunday in a variety of ways. As a sport, we will hold a minute's silence before the race, as well as having a number of personnel who played an important part in Niki's career on the grid, and we are encouraging fans to wear red hats, produce banners and make noise on the in-lap after the race to celebrate the memory of the three-time world champion.
READ MORE: Niki Lauda tributes on display in Monaco
From a team's point of view, a number have created their own tributes, running stickers and messages on their cars and on their drivers' helmets. Mercedes have painted the halo on their cars red, as well as changing one of the stars on their engine covers to be red, too.
Sebastian Vettel is running a replica Lauda helmet design, while McLaren have been displaying one of Lauda's helmets and his 1984 Austrian Grand Prix winner's trophy in the paddock on Saturday and Sunday.