Feature
What To Watch For in the Abu Dhabi GP: The championship decider, 'nervous' Norris & other scores to be settled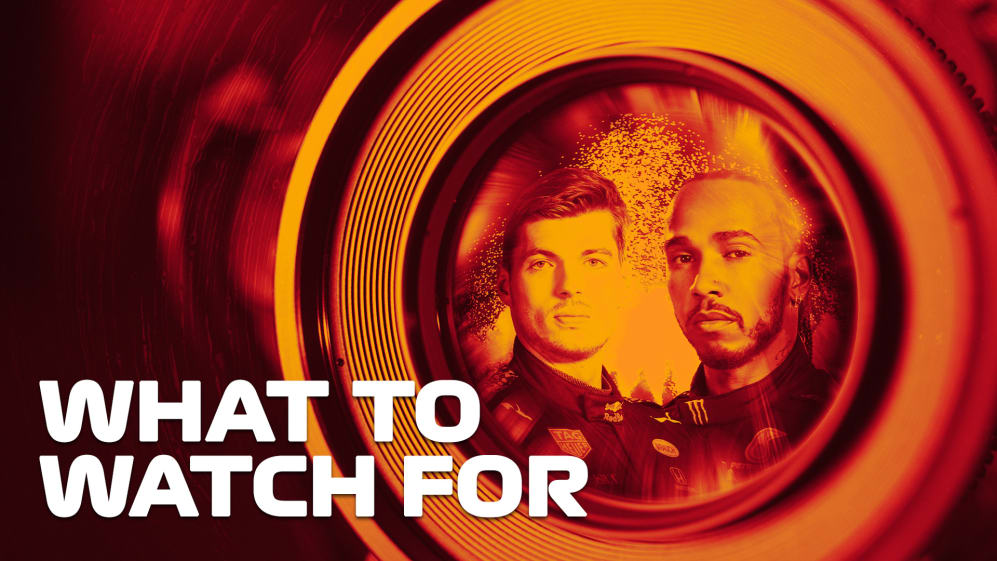 From the final title permutations for Max Verstappen and Lewis Hamilton to a crucial first lap, and from Lando Norris joining the party to the impact of a new circuit layout on racing, we pick out some of the key areas to keep an eye on in the Abu Dhabi Grand Prix finale.
1. Championship permutations
I'm pretty sure you've worked out the fact that Max Verstappen and Lewis Hamilton enter the Abu Dhabi Grand Prix, but there are a few anomalies that need highlighting in terms of how the title will be decided.
The easy part: whoever finishes ahead will win the championship... as long as they are in the top eight.
READ MORE: 'It's 1-0 Red Bull' admit Mercedes, as Hamilton says he couldn't answer Verstappen pole lap in Abu Dhabi
After that, it comes down to where Verstappen finishes. If Hamilton outscores him, he will be champion, but if they finish level on points, it will be Verstappen's title because he has more wins this season (and they can't be tied on wins and points after this weekend's race).
Finishing level on points could happen with both drivers failing to finish, both drivers finishing outside the top 10, or Hamilton finishing ninth ahead of Verstappen in 10th with the Red Bull driver scoring the extra point for the fastest lap.
For the constructors' championship, Red Bull are the underdogs and need to outscore Mercedes by 28 points to win the title, meaning fifth and sixth for Mercedes – and the 17 points that come with it – would be enough.
READ MORE: Verstappen snatches pole from Hamilton in thrilling Abu Dhabi Grand Prix qualifying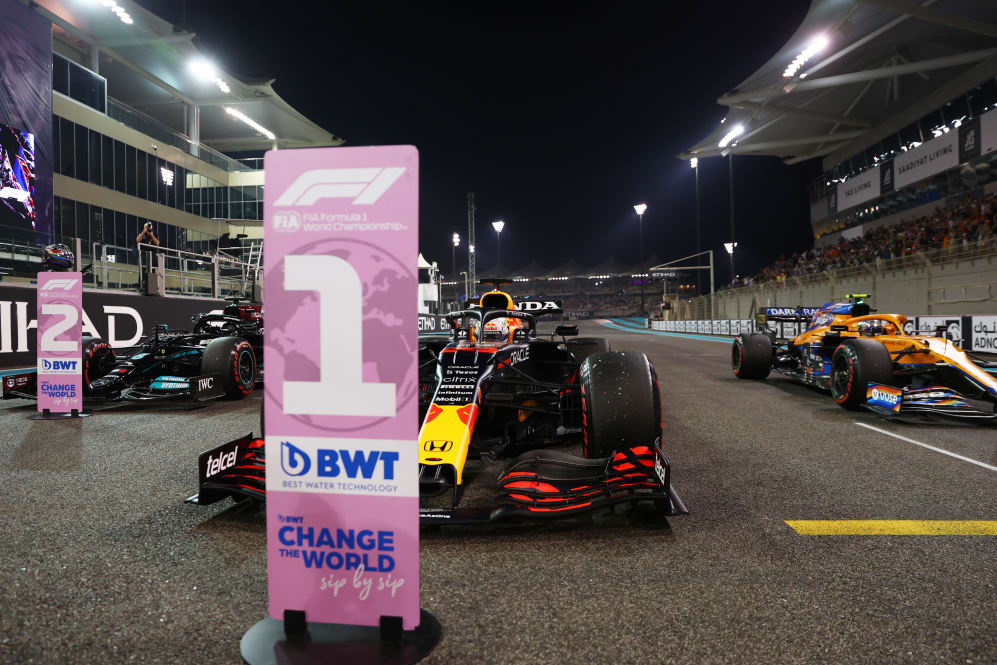 2. A crucial Lap 1
One of the standout aspects of this year's championship battle has been the amount of times Verstappen and Hamilton have fought against each other on track during races, and many of those occasions have been on the opening lap.
The way the two rivals have gone for different tyre compounds to start the final race on only adds to the importance of the first lap this weekend, with Verstappen starting on softs and Hamilton on mediums. The medium should offer an opportunity to run longer and potentially try an overcut, but the soft gives Verstappen a grip advantage off the line.
READ MORE: Verstappen denies Perez tow only reason he took pole in Abu Dhabi as he looks ahead to crucial title showdown
What's key is that Verstappen retains his lead on the first lap, because the soft tyre will need managing through the first stint until his pit stop, and that will be far easier to do in clear air. If Hamilton gets the jump on him, the softs are more likely to overheat on high fuel, and Verstappen's first stint then becomes much trickier.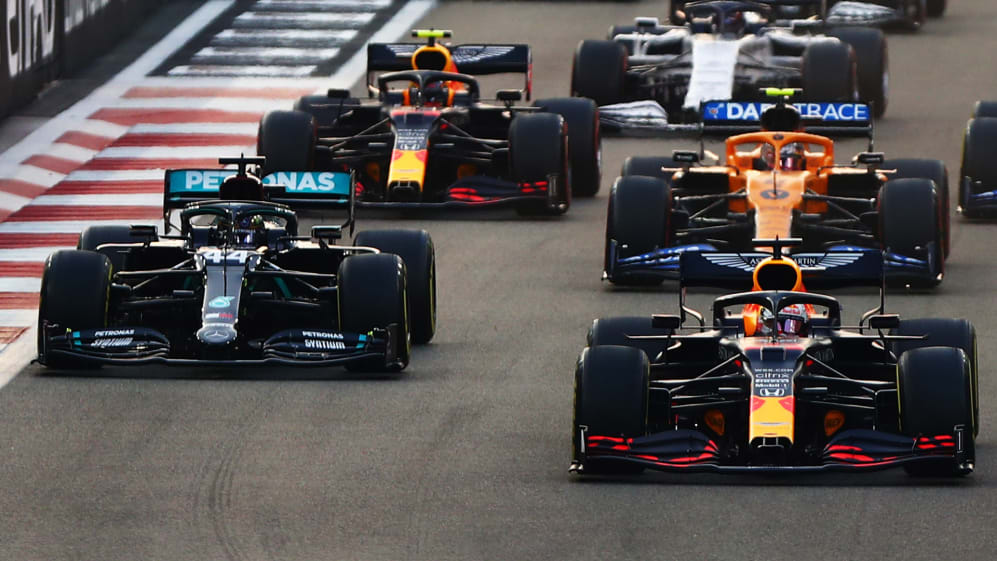 3. Warnings and penalties
With the first lap set to be a focal point, a recent warning from FIA Race Director Michael Masi will need to be at the forefront of both drivers' minds. Masi made a point of highlighting certain articles from the International Sporting Code during his pre-race event notes, reminding the drivers of the penalties he could potentially hand out.
WATCH: Ride onboard with Verstappen as he grabs pole for the final race of the season at Yas Marina
Specifically, Masi stated that "any infringement of the principles of fairness in competition, behaviour in an unsportsmanlike manner or attempt to influence the result of a competition in a way that is contrary to sporting ethics" would not be tolerated, and that race suspensions or the withdrawal of points were available to him if required.
With the title on the line, emotions are likely to run high and limits pushed, but if either Verstappen or Hamilton (or any other driver on the grid looking to aid a title challenge) push it too far, they could find themselves facing some heavy sanctions from the FIA.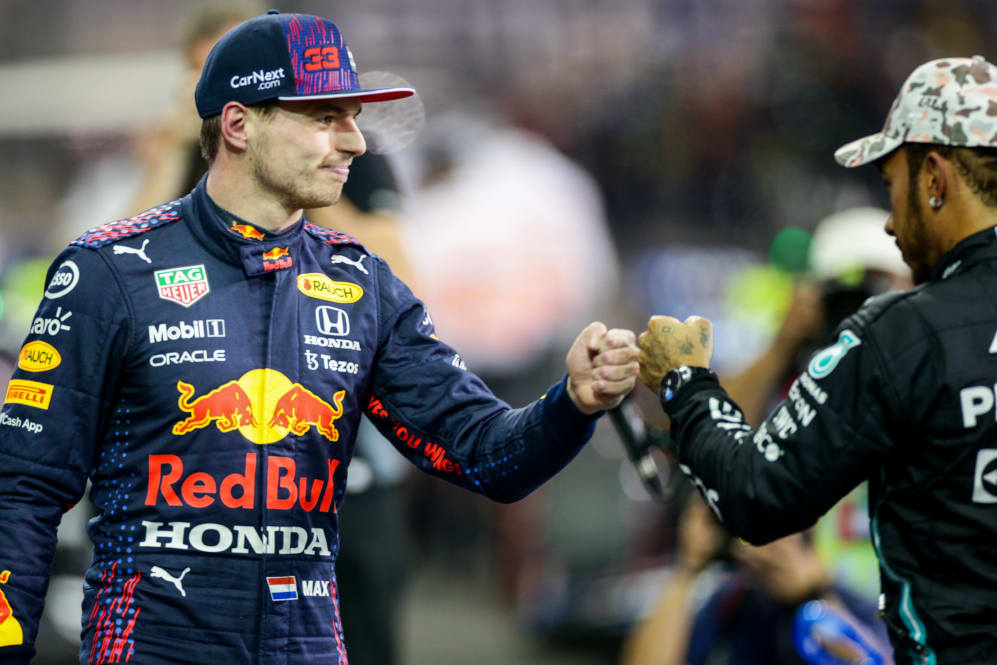 4. 'Nervous' Norris in the mix
It isn't just the top two that are looking to cement their final positions this season, though, with the next most obvious battle taking place between Charles Leclerc, Lando Norris and Carlos Sainz. Leclerc holds a slender advantage but any one of the three could finish fifth in the drivers' standings. But Norris finds himself worrying more about the title battle than his own.
That's because Norris produced an excellent final lap in Q3 to secure third on the grid, directly behind Verstappen and Hamilton and ahead of Sergio Perez in fourth and Valtteri Bottas in sixth.
READ MORE: Norris keen to avoid 'controversy' of getting mixed up in Hamilton-Verstappen fight after qualifying P3 in Abu Dhabi
Norris admits he is nervous about getting involved with the two title contenders and would rather they had a five-second head start so there's no chance of him being part of any controversy, but it's more likely that his influence will be felt with Verstappen and Hamilton's respective team mates.
Perez in P4 wants to clear Norris early to try and help Verstappen's cause, while Bottas has more ground to make up from P6 but starts on the medium tyre that should give him more strategic flexibility. Norris might be wary of making a move on those ahead of him, but he's not likely to give the two behind an easy time, and that could well impact how Red Bull and Mercedes have to approach the race strategically.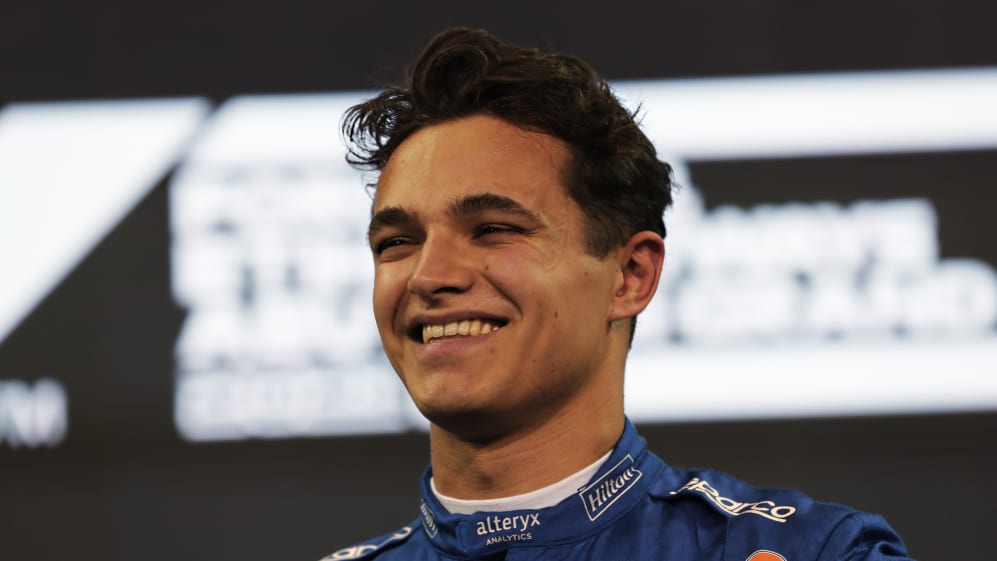 5. A new track layout
Fresh from two brand new circuits on the Formula 1 calendar, we've arrived in what is usually a familiar venue in Abu Dhabi. But it's providing a different challenge this year.
That's because there has been a major remodelling of the Yas Marina Circuit over the past 12 months, with the addition of two new corners. Turn 5 is now a quicker hairpin that leads onto the long back straight, cutting out the chicane before it. And then in the marina section, Turn 9 is a sweeping left-hander that has replaced another chicane, all adding up to a much quicker lap.
READ MORE: Drivers including Alonso, Hamilton and Verstappen give their thumbs up to new-look Yas Marina layout
The drivers have enjoyed the update from a one-lap point of view, with more high-speed corners to really push the car's performance, but what is an unknown is how it will play out in terms of overtaking in Formula 1 machinery. In F2 we saw drivers able to go wheel-to-wheel through Turn 9 and be quick on different lines, plus Turn 5 still sets up a DRS pass, but whether it means we'll see more overtaking or another strategic race in F1 remains to be seen.