Drivers including Alonso, Hamilton and Verstappen give their thumbs up to new-look Yas Marina layout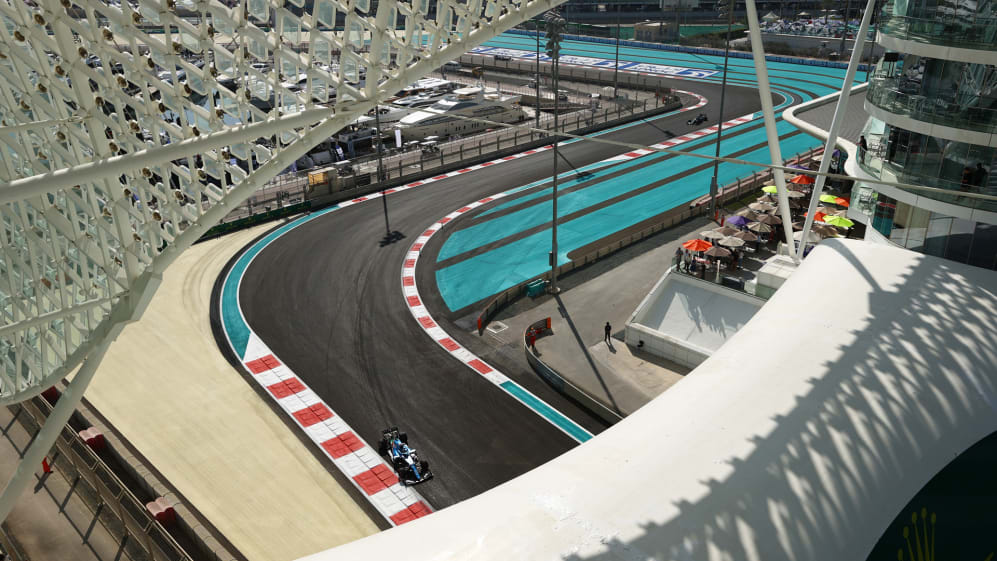 After a first day of running on the redesigned Yas Marina Circuit, drivers were left feeling excited over the changes made to the Abu Dhabi Grand Prix venue.
The United Arab Emirates' circuit was this year modified in a number of ways, with Turns 11-14 replaced by a long, banked turn (now Turn 9); Turns 17-20 (now 12-15) slightly opened up to improve flow in Sector 3 and the opening chicane having been replaced with a wider hairpin, now known as Turn 5.
READ MORE: Mercedes looking 'very competitive' warn Red Bull as they look to improve ahead of crucial qualifying
Verstappen, who finished first in FP1 then fourth in the second session, said: "I think it makes it a bit more fun to drive. I mean in general faster corners are more fun… so I do think they are a bit more positive."
His title rival Lewis Hamilton was also complimentary over the new layout after finishing third and first in the respective sessions: "I like the changes they've made to the track, it's made the track a much more enjoyable, much more flowing."
Alpine also enjoyed a rapid first day with Esteban Ocon second in FP2 and his team mate Fernando Alonso sixth in both practice sessions.
"Yes, I think [the changes] are cool, they are good to drive, and I think the track's a little bit more fun," said the two-time champion. "It remains to be seen on Sunday if that will produce more overtaking, but I think on a single lap it looks more fun… It seems a good circuit layout for us with the modifications, so we are happy and we are ready to push tomorrow."
READ MORE: Alpine duo praying stellar Friday pace doesn't slip away after Ocon takes P2 in Yas Marina second practice
Ocon was full of praise for Yas Marina as he added: "It was very exciting to relearn the track. I mean, Abu Dhabi is like a home of Formula 1 – we know the track so well, we test here a lot – and to revisit it like this has been interesting and I think it brings spice to it.
"Definitely, Turn 14 is a hell of a corner to take; you exit very close to the rail and I had quite a moment in FP1. Yes, so far it's been good fun."
READ MORE: Defending champion Hamilton says he 'feels great' after dominating FP2 in Abu Dhabi ahead of title showdown
Sebastian Vettel, 10th in FP1 and 14th in the following session for Aston Martin, relished the banked Turn 9, meanwhile.
"I think it's good, I like it. It makes the track a lot faster, so it's exciting. I think some of these strange corners have disappeared, and we have some new ones. Especially the banked one around Turn 9 is quite good fun. I'm still learning a little bit but it seems like good fun."
Yas Marina hosts what will be a historic title decider as Hamilton and Verstappen face off for the 2021 drivers' championship, while Red Bull and Mercedes fight for the constructors' title on Sunday.