Feature
What To Watch For in the Azerbaijan GP: Leclerc's battle to stay in front and the Baku barriers biting back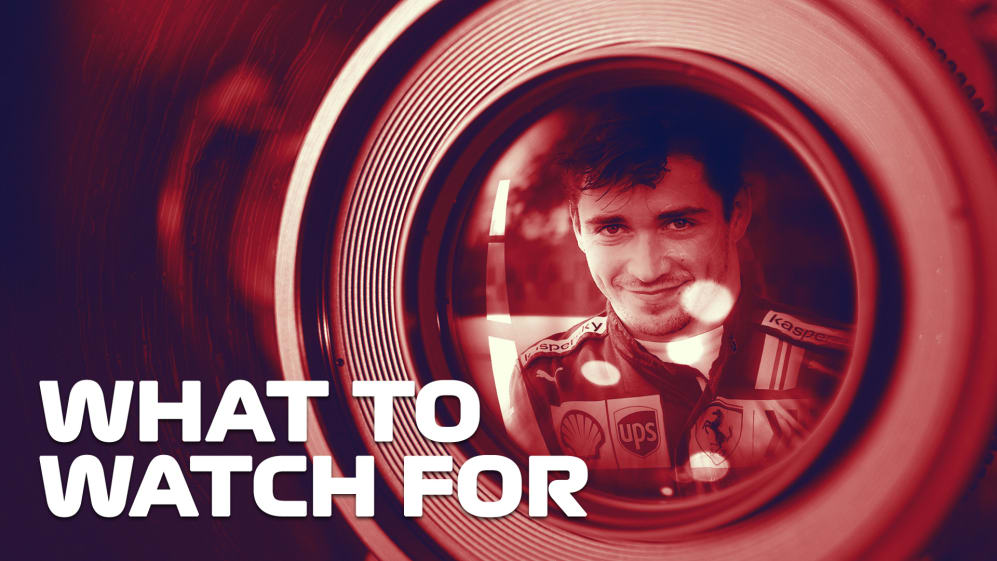 From another unexpected pole position for the same driver to pressure increasing between title rivals, and from midfield threats to a particular corner playing a pivotal role, we pick out five key things to look out for in Sunday's race at the Baku City Circuit…
1. Can Leclerc hold on?
Ferrari's pace was even more surprising in Baku
Two weeks ago, Charles Leclerc was facing a nervous wait in Monaco after securing pole position after crashing at the end of Q3. While there were no grid penalties for components changes, there was unseen damage that manifested itself on the laps to the grid and he didn't even start the race.
Today there was a sense of deja vu, as Leclerc again took pole and again a red flag stopped anyone improving late on. But this time it wasn't his crash, and his car should be completely fine to take up pole position on the grid.
READ MORE: Leclerc takes shock pole in dramatic Baku qualifying session as FIVE drivers crash out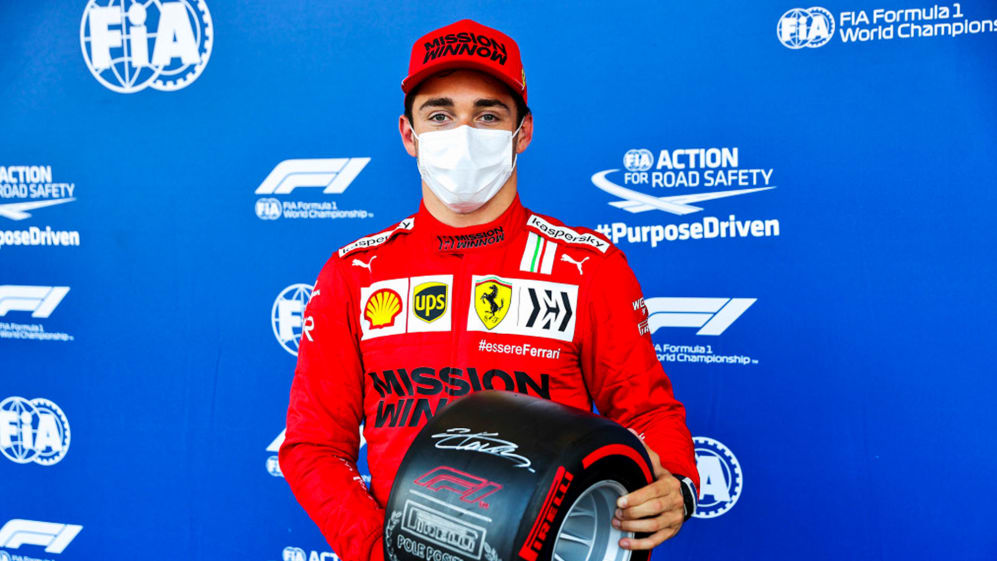 The big question is whether it can stay there. Ferrari were playing down their performance expectations before arriving in Baku, and while Leclerc was positively surprised by the competitiveness on Friday he insisted it was too early to get excited.
Then he took pole, but still says Red Bull and Mercedes are faster - and he might be right on race pace - but then Ferrari were struggling with tyres in FP2 and are likely to have improved the situation by lights out.
The great thing is we really don't know if Leclerc is going to be a bit of a roadblock or if he could run away into the distance.
READ MORE: 'It was quite a **** lap' says Leclerc, despite taking second pole of season in Azerbaijan
2. Hamilton v Verstappen – just not both on the front row
And now their teams have started a war of words
Even when there is another team in the mix in qualifying, it seems Lewis Hamilton and Max Verstappen are destined to be close together on track. Monaco was the first time this season that they didn't go wheel-to-wheel at some stage, and it's likely they will again in Baku.
Hamilton was delighted to secure second on the grid after a real struggle on Friday, while Verstappen had contrasting emotions as he was one of the favourites for pole position but didn't get a good tow on his first run in Q3 and then was halted by the red flag on his second.
READ MORE: Verstappen curses 'stupid' qualifying in Baku as he loses another chance of pole to red flag
The two have had little digs at each other at times through the media over the past few weeks, but they've kept the rivalry largely subdued, unlike their team bosses. Christian Horner warned Toto Wolff to stop complaining about so-called 'flexi' rear wings, leading Wolff to call Horner "a windbag" in response.
Both the teams and the drivers are so closely matched in the Constructors' and Drivers' Championship, respectively, that the intensity is already starting to grow. And it could go up another notch if Hamilton and Verstappen go wheel to wheel again on Sunday.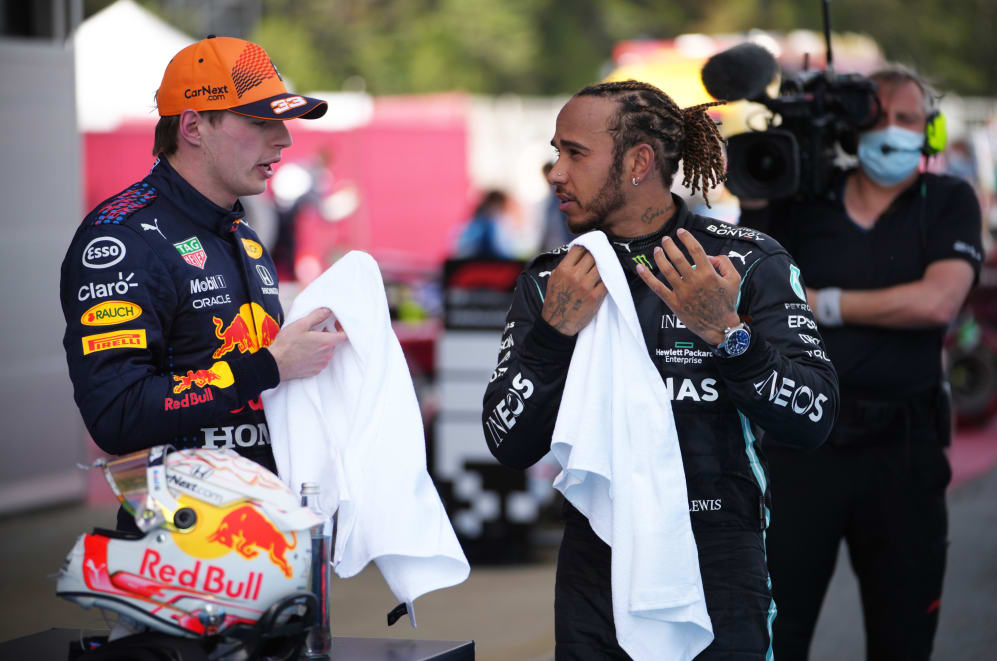 3. The growing threat from the midfield
Four different teams looked a threat for pole in qualifying
When Q3 started, all of the information we'd seen beforehand suggested Red Bull, Mercedes, Ferrari and AlphaTauri could all target pole position, and all four threatened to take it in the final part of qualifying.
Leclerc stuck it on provisional pole and Hamilton was his closest rival, but you felt there was a little more to come from Verstappen.
READ MORE: 'It was an amazing day for us' says Gasly after securing P4 in Azerbaijan GP quali
Then Pierre Gasly was quickest through the first two sectors and just needed to nail the final run to the line, but he didn't quite have as strong a tow as Leclerc or Hamilton and ended up falling short in fourth place.
We've seen close qualifying sessions before so it remains to be seen how it translates, but with McLaren also quick courtesy of Lando Norris, there are at least three teams that we previously described as midfielders that are becoming more and more of a threat at the front, at the very least by qualifying well enough to be an influence in the early stages. Will they carry the same threat in Sunday's race? Only time will tell.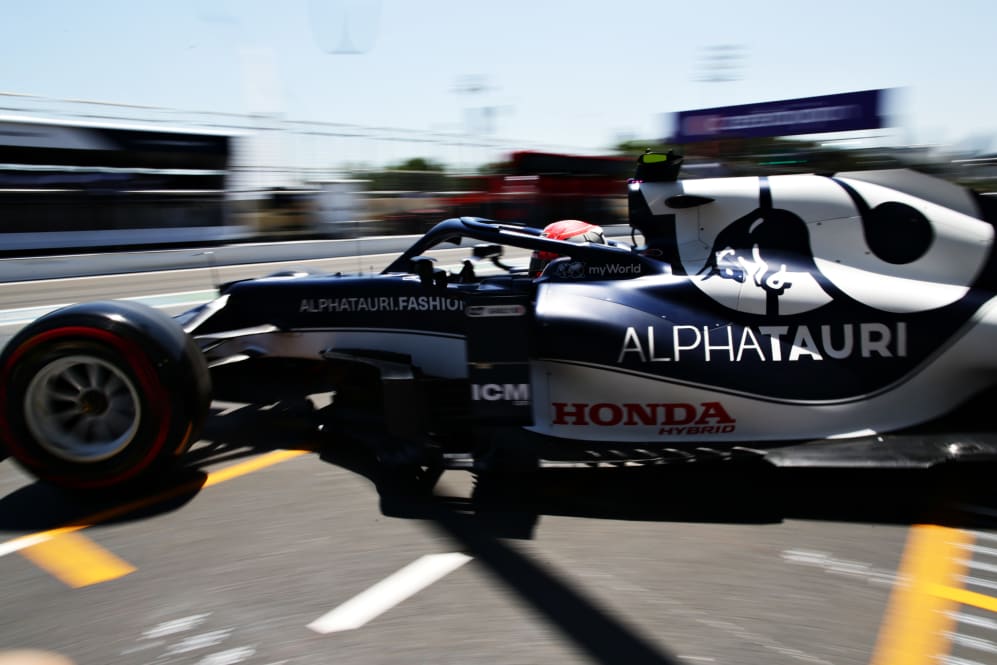 4. Bottas on a recovery mission from P10
A red flag limited the Finn to P10 on the grid
Valtteri Bottas must be wondering what he's done to deserve his recent run of luck, but after being forced to retire from second place in Monaco due to a disastrous pit stop, more bad timing struck on Saturday in Baku.
Mercedes were already on the back foot and Bottas was looking like he might struggle to even reach Q3 at one stage, but once in the top ten he then helped his team mate Hamilton by providing him with a tow on the first runs. That was a factor in Hamilton securing second on the grid, but with Bottas down in 10th he then was forced to look for a tow of his own for his final attempt.
READ MORE: Bottas suspects an issue with his Mercedes after poor P10 in Baku qualifying
Having managed to get in the queue behind another car, Bottas was one of those drivers hurt most by the late red flag as he couldn't complete his final run and will start from tenth on the grid.
With Norris now alongside him after his grid penalty, Bottas has a lot of competitive cars between him and the podium and will need a few things to go his way at a track where he was robbed of victory by a late puncture three years ago, but won the following season.
5. Crashes and Safety Cars
Turn 15 and Turn 3 bit hard on Saturday
The red flag I mention that hampered Bottas (and a number of others) in Q3 came courtesy of Yuki Tsunoda crashing at Turn 3 and Carlos Sainz going off in response. But that was far from the first incident of the day.
Lance Stroll and Antonio Giovinazzi both crashed at Turn 15 in Q1 to bring out separate red flags, and that followed Verstappen doing the same in FP3. Even Leclerc ended up in the wall there on Friday, so we've seen plenty of action at that one corner already this weekend.
WATCH: Stroll 'frustrated' by Q1 crash after unfortunate day for Aston Martin in Azerbaijan
Daniel Ricciardo made the same mistake as Tsunoda by carrying too much speed into Turn 3 in Q2 - leading to let another interruption - and while drivers might not be quite on the ragged edge in the same way in a race situation, Formula 2 showed us how many incidents you can still get.
The opening three corners are particularly treacherous at the start, and anyone trying to go wheel-to-wheel through Turn 3 or Turn 4 are also risking collisions and incidents as they tend to get so close to the walls on exit.
Stoppages played a major role in qualifying and there's every chance we're going to see more of the same in the race, especially with the wind picking up.
FORMULA 1 AZERBAIJAN GRAND PRIX 2021
Azerbaijan
2021
Qualifying results
POSITION
TIME

1

Charles

Leclerc LEC

Ferrari

1:41.218

2

Lewis

Hamilton HAM

Mercedes

1:41.450

3

Max

Verstappen VER

Red Bull Racing

1:41.563

4

Pierre

Gasly GAS

AlphaTauri

1:41.565

5

Carlos

Sainz SAI

Ferrari

1:41.576