Feature
What To Watch For in the Mexico City GP: The battle into Turn 1, and some very quick cars starting at the back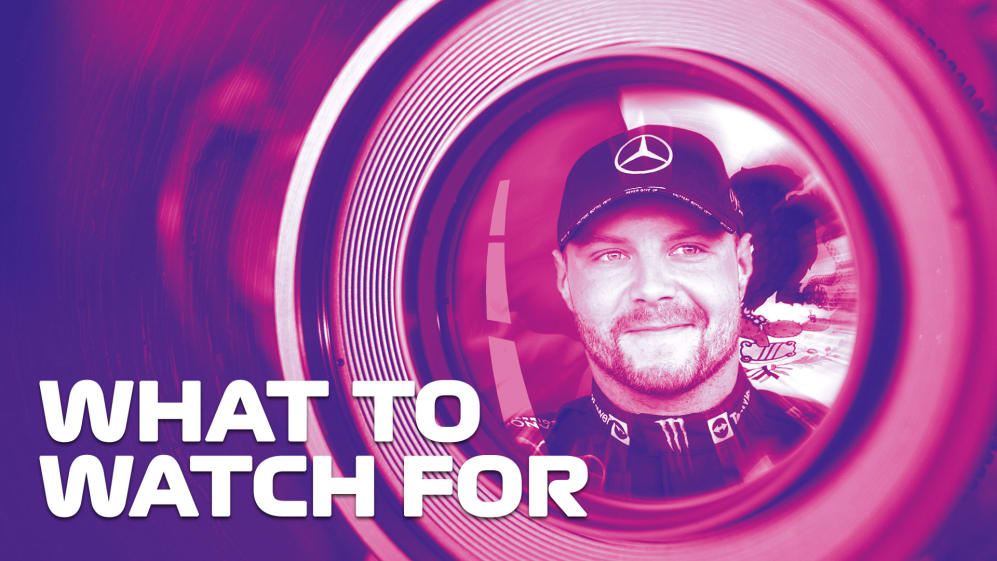 From an unexpected order at the front of the grid to an epic battle behind, and from a number of grid penalties to altitude playing a big part in performance, we pick out some of the key areas to keep an eye on at the Autodromo Hermanos Rodriguez…
The Mercedes vs Red Bull battle into Turn 1
The opening line of this section in Austin read "you couldn't script it much better", but in some ways this week might have just managed that. Red Bull were heavy favourites heading into the race weekend, and there had been nothing to dampen that feeling throughout practice in Mexico City.
The first potential warning signs came with work on the rear wing prior to qualifying (more on that later) but even through Q1 it was Max Verstappen who looked set for pole. It was only in Q2 that Mercedes looked closer, and then Valtteri Bottas and Lewis Hamilton locked out the front row when it mattered.
READ MORE: Mercedes shock Red Bull as Bottas takes pole ahead of Hamilton in Mexico
For Red Bull's part, it still felt like a missed opportunity, with the confusion behind Yuki Tsunoda costing them a chance of pole. Verstappen went as far as to call it "a terrible qualifying" and state Mercedes' speed wasn't a surprise as a result, so he's clearly confident in Red Bull's pace.
But starting from the second row means Verstappen and Perez need to find a way past the defending champions ahead, and they will get a good chance on the long run to Turn 1 that offers a clear slipstreaming opportunity. The Mercedes drivers know they've got to work together to defend, and it's going to be a first lap that has a massive bearing on the final outcome of the race.
Gasly vs Ferrari vs Ricciardo
McLaren and Ferrari battles have been a recurring theme this year, but on quite a few occasions we've seen Pierre Gasly getting in the mix and Mexico City is one such venue that suits AlphaTauri. Gasly appears to have the quickest car outside the top two teams, but Yuki Tsunoda's grid penalty means he's alone in the top ten.
It's a similar scenario for Daniel Ricciardo, who managed to split the two Ferrari drivers after a helpful tow from team mate Lando Norris, but Norris is also at the back of the grid.
So Ferrari might have Gasly ahead of Carlos Sainz and Ricciardo in front of Charles Leclerc, but they will feel they have the strategic advantage in the fight.
READ MORE: Sainz surprised by P6 after struggling for rhythm – and with phantom engine issue – in qualifying
And while McLaren and Ferrari have each other to worry about in the overall standings, Gasly needs to maximise the chance to score heavily while Alpine starts with both cars outside the top ten. Balancing that risk/reward could be crucial.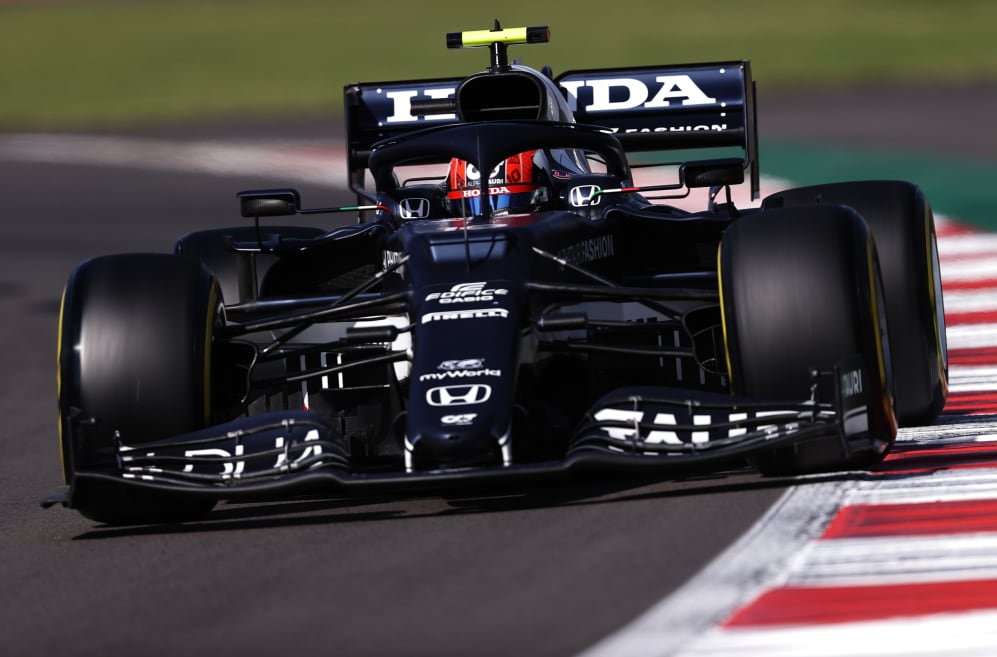 Norris and Tsunoda providing serious entertainment
As pointed out above, both Norris and Tsunoda were in Q3 despite having grid penalties hanging over them. For Norris, he achieved it using the medium compound tyre so will start on the mediums, compared to Tsunoda reaching Q3 on the softs.
It might seem like an odd approach to commit to starting on the tyre compound that everyone wanted to avoid despite being at the back, but it was crucial for both teams to have both cars in the final part of qualifying to provide a tow. Once their work was done, however, they've been relegated to 17th and 18th on the grid.
READ MORE: 'We got Tsunoda'd!' – Horner on the incident that hit Red Bull's pole attempts in Mexico
Tsunoda starts ahead after setting the faster time in Q3, and despite his tyre compound choice he has been quick all weekend. Norris believes the AlphaTauri is much faster than the McLaren, but the straight line speed of his new engine should also help him climb through the field.
These are two drivers that could provide some serious entertainment as they fight back when the lights go out.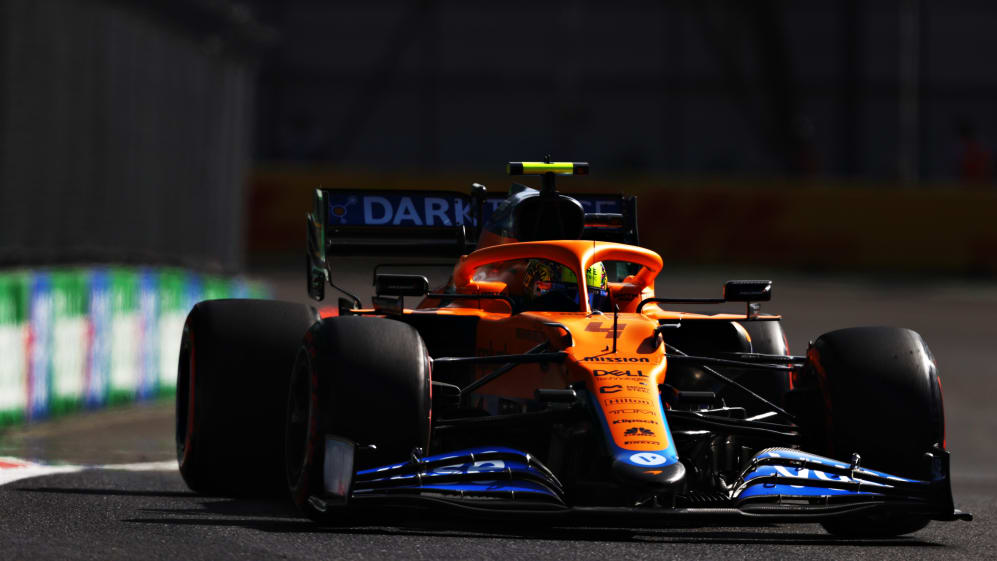 Cooling issues
One of the main challenges of the Mexico City Grand Prix is provided by the altitude, which influences a number of different aspects of a car's performance. Monaco downforce settings only provide Monza-spec levels, but it's other ways that the air hits the car that is of bigger concern during the race for the teams.
Finding a way of cooling the power unit and the brakes is always a major area of focus throughout the weekend, but that's when cars are largely running on their own. When it comes to a race situation, getting clear air is crucial, because if you are following closely behind another car then the temperatures soon start climbing.
HIGHLIGHTS: All the action from qualifying as Mercedes spring a shock in Mexico
If you're second on the road, unlike at other venues where the main loss is downforce, in Mexico it's clear air for reliability reasons that will often lead to drivers dropping back to create space and cool the car.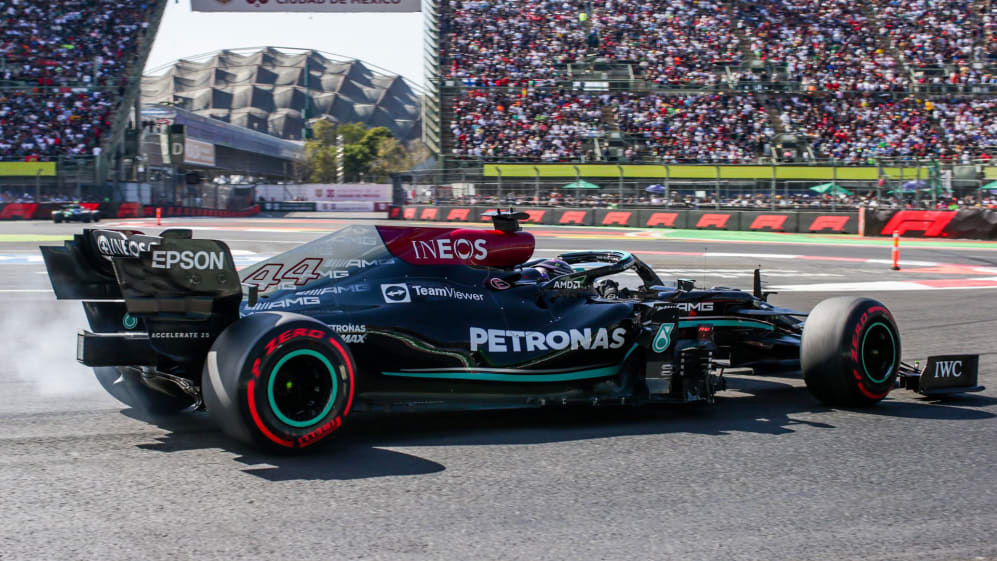 Further reliability concerns
Based on the running we've seen this weekend so far, there are other areas that teams are already having concerns. At Williams there was gearbox trouble for George Russell - as well as an unscheduled power unit change – but it was at Red Bull where the main intrigue was.
The team were working hard on their rear wings ahead of qualifying and when the cars hit the track they had tape added to either end of the main elements in an apparent attempt to strengthen the wings before parc ferme regulations kicked in.
"We saw something in P3 and we just wanted to add a bit of protection into those rear wings," Team Principal Christian Horner said afterwards. "So it was more precautionary than anything else, so nothing that would affect the performance.
"I don't think [it will be an issue for the race]. The guys will have a good look at it tonight, but I think the modification that's been done has addressed any concerns.
"We were just concerned with a bit of fatigue that we'd seen, nothing serious but we just wanted to take no risk from it."
Regardless of Horner's comments, there is always going to be a performance trade-off for taping the rear wing, so it remains to be seen if it hurts Red Bull's chances in the race or even if the fix is sufficient. But if Red Bull are struggling with fatigue on parts as we near the end of the season, there's every chance other teams are too…