Feature
What To Watch For in the Spanish GP: Hamilton vs Verstappen at Turn 1 and a mighty midfield scrap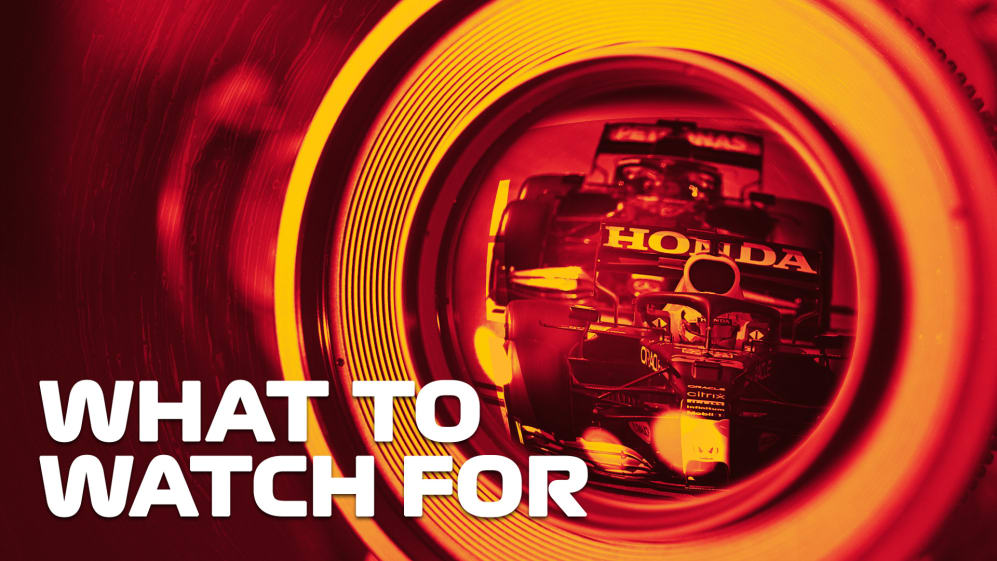 From the top two in the championship starting side-by-side to a quick Red Bull out of position, and from big names in a close fight to a rookie with a bit of pressure on, we pick out five potential scenarios to look out for in Sunday's race at the Circuit de Barcelona-Catalunya…
1. Hamilton v Verstappen (yes, again)
Just 0.036s separated the two title rivals in qualifying
I don't mind how many times we have to write this during this season, because it's great to have a properly close championship battle on our hands. It almost feels strange to say this is only Verstappen's second front-row start of the season following his pole position in Bahrain, and it means he and Hamilton will be staring down at Turn 1 trying to beat each other into that first corner.
READ MORE: Hamilton beats Verstappen to take 100th career pole in Spain
That's not to rule out Valtteri Bottas behind, but Hamilton and Verstappen have also tended to have the stronger race pace so far this season, so whoever gets to the opening corner first is going to be the favourite for this race.
We've seen Hamilton come out on top twice so far this year while Verstappen had the upper hand at Imola, and all three races have featured wheel-to-wheel moments that each will have learned from. It just feels like we're about to get more of the same.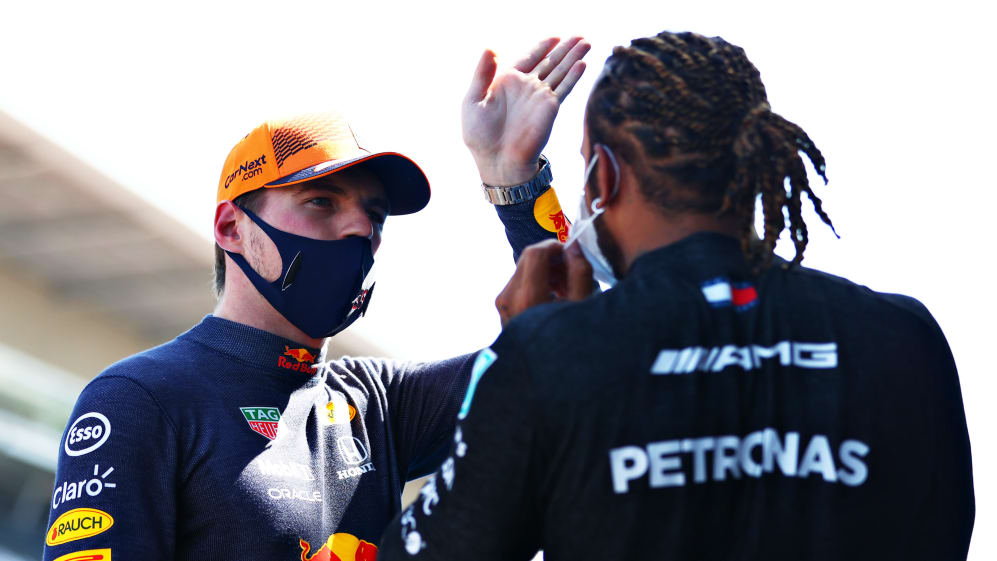 2. Perez needing a quick start
The Mexican suffered from a shoulder issue on Saturday
While Perez was second on the grid in Imola and fourth in Portimao, Saturday was a tough day for him in Barcelona as he struggled with discomfort in the car. A shoulder problem was given as the reason, with Perez saying he was unable to drive at 100% as a result as the issue worsened the longer the session went on.
READ MORE: Perez says he felt 'far from 100%' with shoulder issue en route to disappointing P8 in qualifying
Whether the shoulder was a factor in his Q3 spin is unclear, but Perez put himself under pressure by failing to set a time at the start of the final session, meaning he had to register a time on his last lap and in the end it was only good enough for eighth on the grid.
Last weekend saw Perez slip behind Lando Norris early on and then struggle to pass the McLaren for a number of laps, leaving him detached from the frontrunners by the time he got back into fourth place. His race pace was on a par with the rest of the top three, and he says he will be aggressive when the lights go out in Spain to try and recover as many positions as quickly as possible in order to stay in touch at the front.
3. Ferrari, Alpine and McLaren scrapping it out
The fight for best of the rest is too close to call
Another problem that Perez is facing is the extremely close battle behind Mercedes and Red Bull that is also closer to the top two teams this year than last.
McLaren and Ferrari were competitive in the first two races and that has continued, but in this double-header we've seen Alpine make a step forward and join the party. Charles Leclerc – as he so often does – leads the charge after securing a competitive fourth on the grid, with Esteban Ocon in fifth, again only beaten by one Ferrari as he was last week.
READ MORE: Ocon calls P5 in Spain qualifying 'the confirmation Alpine needed' of improved pace
With Carlos Sainz in sixth and Daniel Ricciardo seventh, Perez then has Lando Norris and Fernando Alonso behind him, and both have shown they can cause plenty of headaches at race starts in the past.
All three teams will be eyeing the top five and perhaps even hope to keep Perez behind, with their raw pace looking to be within a tenth of a second of each other and all of them having both of their drivers starting in the top 10 for the first time this year.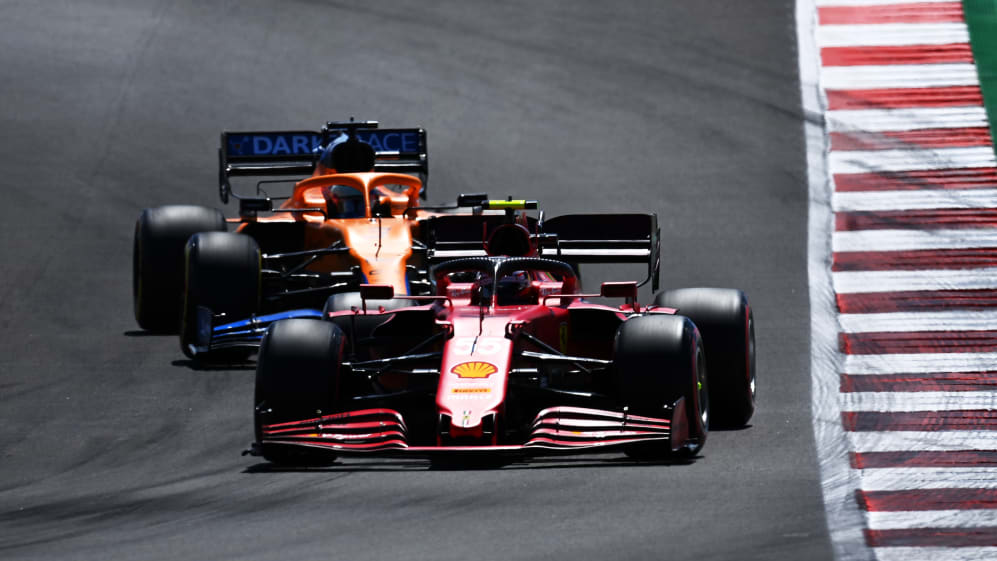 4. Tsunoda with a point to prove
The rookie was critical of his team after qualifying
Yuki Tsunoda was the star of the show in Bahrain, setting an impressive pace during pre-season testing and then delivering a masterclass in being late on the brakes in the race as he climbed through to score points. Perhaps the only downside was a Q2 exit when he looked capable of so much more.
WATCH: Tsunoda's engineer tells Japanese racer to 'calm down' during FP3
And qualifying has remained an issue, with Tsunoda yet to reach Q3 and dropping out in 16th place in Spain, with his session ending in Q1. Afterwards, the Japanese rookie queried the approach from his team and even suggested he felt like he had different machinery compared to his team mate Pierre Gasly. Although he quickly acknowledged that's not the case, it's unlikely to have gone down well within the AlphaTauri garage…
So Tsunoda could really do with a Bahrain-esque charge through the field in the race, and he should have the car to do it given AlphaTauri's race pace at times this season. He'll need to be late on the brakes into Turn 1 to make up ground, so could well be a source of action further back in the pack.
5. A new approach at a new corner
Turn 10 has yet to be tested in an F1 race environment
Since the last time we raced in Barcelona, the circuit has undergone some modifications with a new layout at Turn 10 completed in time for this weekend. A wider, quicker corner that loops round to rejoin at what was the exit of Turn 11 has proven tricky over one lap, where drivers are pushing to the limit and find a gravel trap waiting if they carry too much speed.
But what will it be like in a race situation? The majority of drivers have stated their belief that it removes an overtaking opportunity into that corner as there is an even shorter braking zone than before, but it could improve things elsewhere…
Qualifying facts and stats: Hamilton takes his 100th pole – and ties another Schumacher record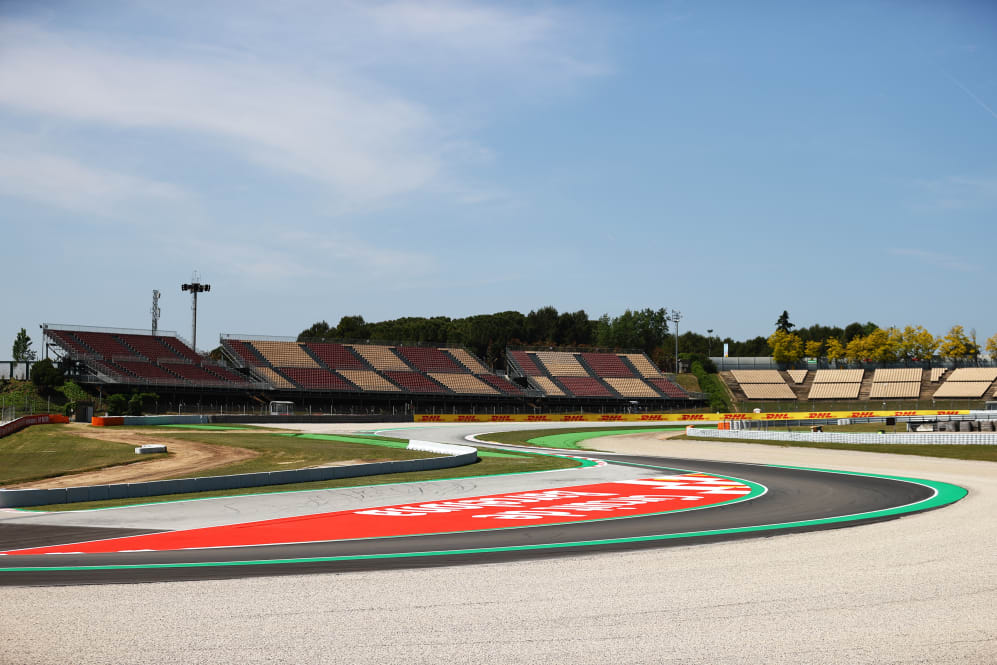 The hope is that the DRS zone keeps cars close, and then there are different lines possible through Turn 10 to remain within striking distance. If that happens and a driver can stay close into the chicane, then it might open up a better chance of making a pass into Turn 1 at the end of the long pit straight.
Whether it improves racing or not, the drivers are going to be learning how best to use the corner in a race situation, and will also have to be wary of a mistake with a very large and very deep gravel trap on the outside that is tough to get out of.
HIGHLIGHTS: All the action from qualifying for the Spanish GP as Hamilton takes his 100th pole