Feature
What tyres will the teams and drivers have for the 2020 Bahrain Grand Prix?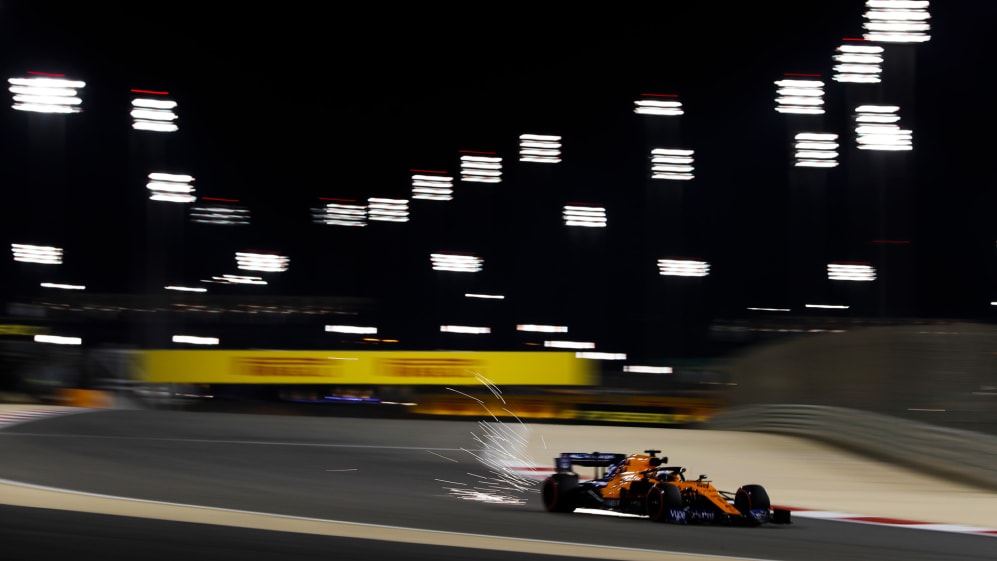 Bahrain hosts the first of its two rounds this season and Pirelli have announced which tyres they will bring to the Kingdom this weekend, including which sets of the 2021 tyres will be available to teams on Friday, and which tyres will be available for next week's race on the 'outer loop' circuit.
While the two layouts to be used this and next weekend are very different, the same three compounds will be used over the two weeks: C2, C3 and C4 tyres.
That's one step softer than the tyres were in the 2019 Bahrain Grand Prix as Pirelli have a view to teams using all three compounds available.
At the Bahrain Grand Prix, teams will have two sets of the 2021 C3 tyre to sample in FP1 and FP2, as well as their usual 2020 allocation of two hard sets, three medium sets and eight soft sets. In Abu Dhabi, the 2021 C4 tyre compounds will be available to test in free practice.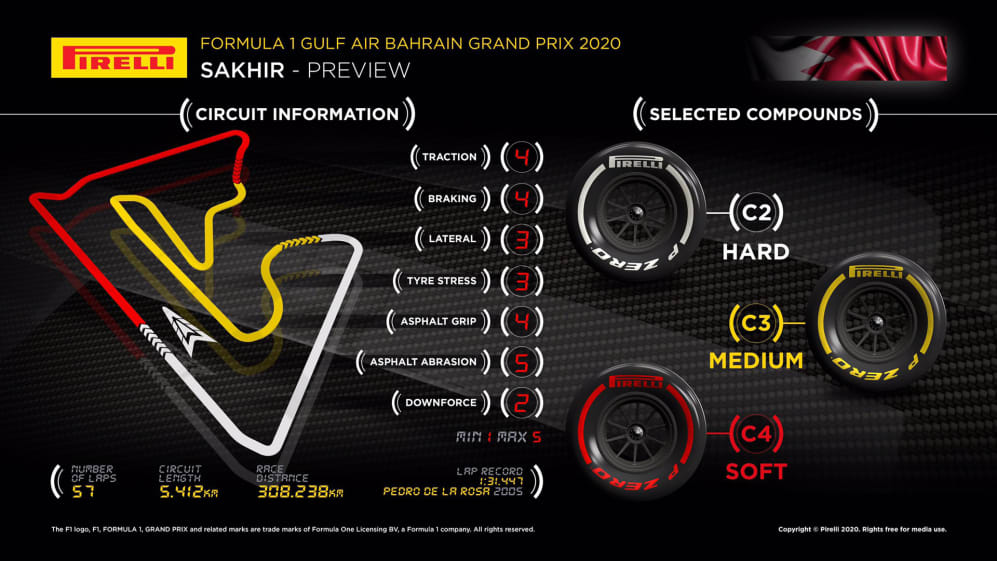 "During the first weekend drivers will run the new 2021 tyres on Friday with the C3 compound, getting a first proper taste of the rubber they will use next year," said Pirelli F1 boss Mario Isola.
"Formula 2 is also back for the final round alongside F1, in a pair of races with different tyre nominations that will decide the title."
Formula 2 will use hard tyres this weekend for the penultimate round of their season, with Mick Schumacher leading the standings over Callum Ilott.
READ MORE: Racing Point, McLaren, Renault or Ferrari – Who will win the fight for P3 in the constructors' championship?