Feature
What tyres will the teams and drivers have for the 2020 Russian Grand Prix?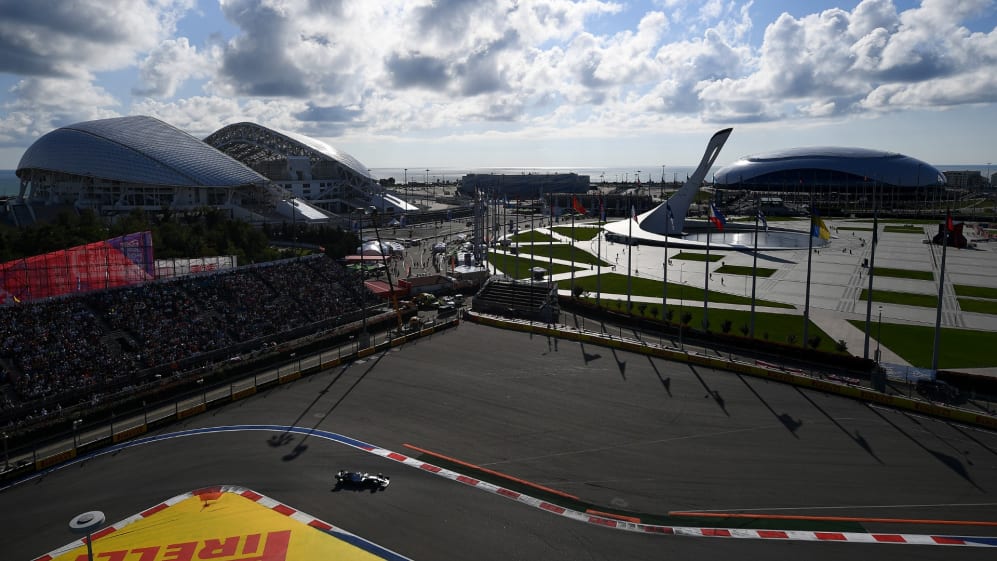 Formula 1 heads to Sochi this weekend for the seventh Russian Grand Prix, so now's the time to talk tyres and see which compounds Pirelli have supplied for the event.
The circuit winds around the sporting venues that hosted the 2014 Winter Olympics and a stadium that hosted six 2018 FIFA World Cup matches, with looming barriers either side of the track, leacing little room for error.
WATCH: Re-live last year's Russian GP as Vettel's flying start sparks team orders trouble for Ferrari
Last time out, at Mugello, the hardest tyres in the Pirelli range were used – but now the tyre suppliers will bring their softest compounds to Russia: C3, C4 and C5. Scroll down to see the full allocation and Pirelli's infographic showing Sochi's characteristics.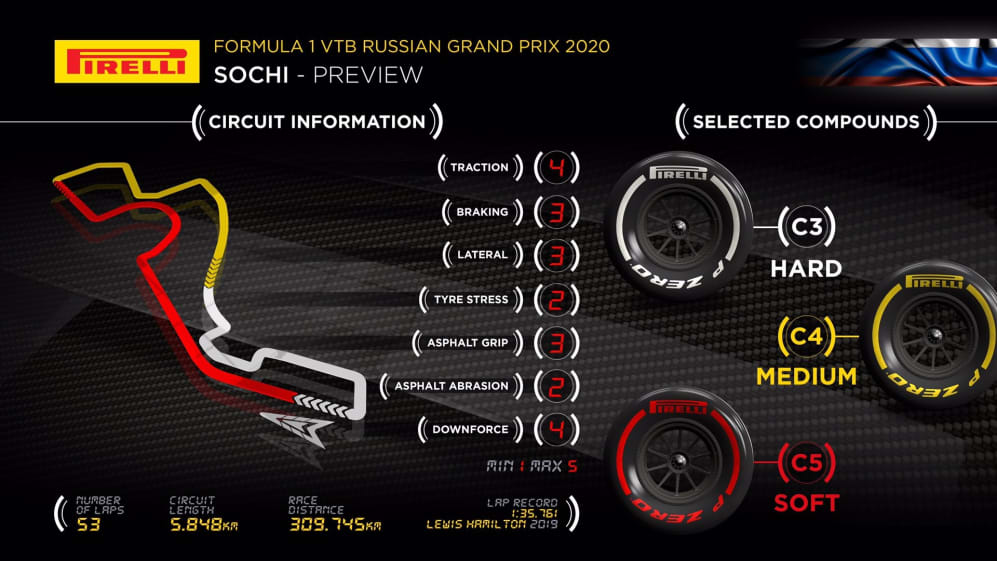 Head of F1 and Car Racing at Pirelli, Mario Isola, explained the choice: "The Russian Grand Prix is one of the relatively few events this year to stick to its original calendar slot, which is at the same time as last year.
"Since then though, we've gone a step softer with the tyre choice, in order to provide extra speed and an additional challenge in terms of tyre strategy. Thanks to the current reduced tread depth, which was first introduced in 2019, the softer C3, C4 and C5 nomination this year should encourage the use of all three compounds without the drivers having to manage them extensively during the race.
READ MORE: TRENDING TOPICS – Perez's future, race restarts and more talking points ahead of the Russian GP
"Having said that, Sochi places relatively low demands on tyres, so a one-stop race should still be possible. The teams will work out during free practice if this is still the fastest way: which we expect to be a popular choice as teams tend to target one-stoppers whenever possible".