What tyres will the teams and drivers have for the 2021 Bahrain Grand Prix?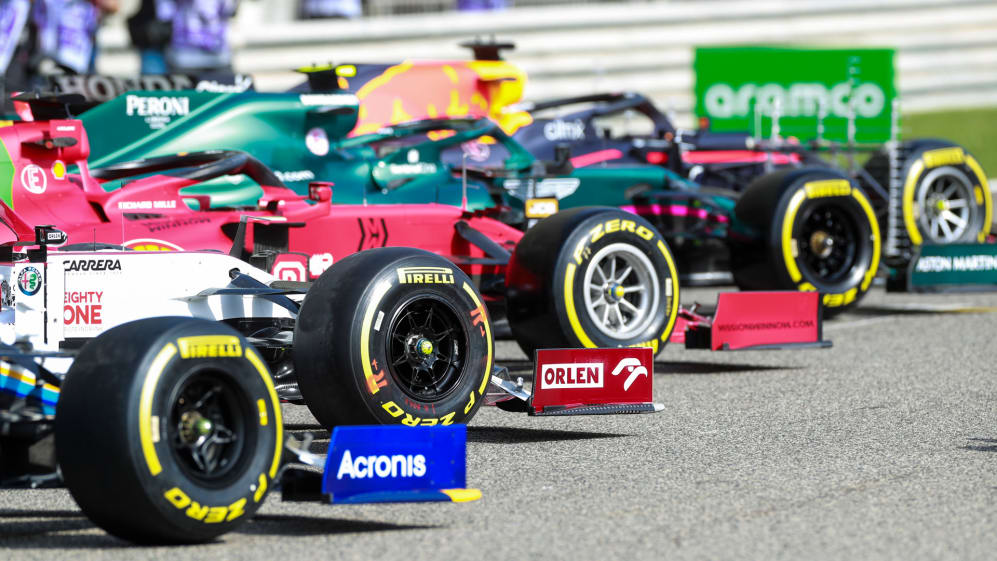 Pirelli have announced which compounds they will bring to the 2021 season opener in Bahrain on March 28 – with the C4 tyre in play this weekend.
Formula 1 returns this weekend to kick off a 23-race season, and it's time to talk tyres. Pirelli have brought the same tyre allocation to Bahrain International Circuit that they did for the 2020 Grand Prix, in which both Red Bulls finished on the podium behind Lewis Hamilton.
WATCH: 5 feelgood moments from Bahrain's F1 history
That means the drivers will each get C2 (hard), C3 (medium) and C4 (soft) tyres this weekend, with a fixed allocation of two hard sets, three medium sets and eight soft sets for each race in 2021. However, Pirelli could alter the selection 15 days before an event if need be.
F1's tyre suppliers made sure to choose the tyre choices well before the first Grand Prix, citing "logistical difficulties caused by the Covid-19 pandemic" for the early announcement.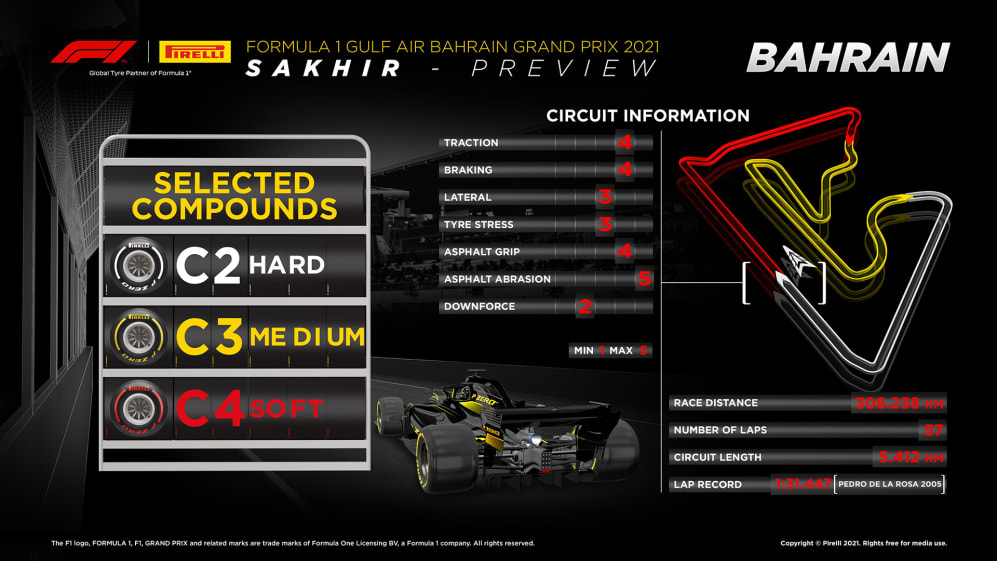 The all-new 18-inch F1 tyres, set for use in 2022, will be tested by Ferrari in March 30 at Bahrain, then by Alpine on March 31 and April 1. Seven other teams will test the new compounds throughout the 2021 season after Pirelli confirmed their development schedule on March 1.