What tyres will the teams and drivers have for the 2021 Emilia Romagna Grand Prix at Imola?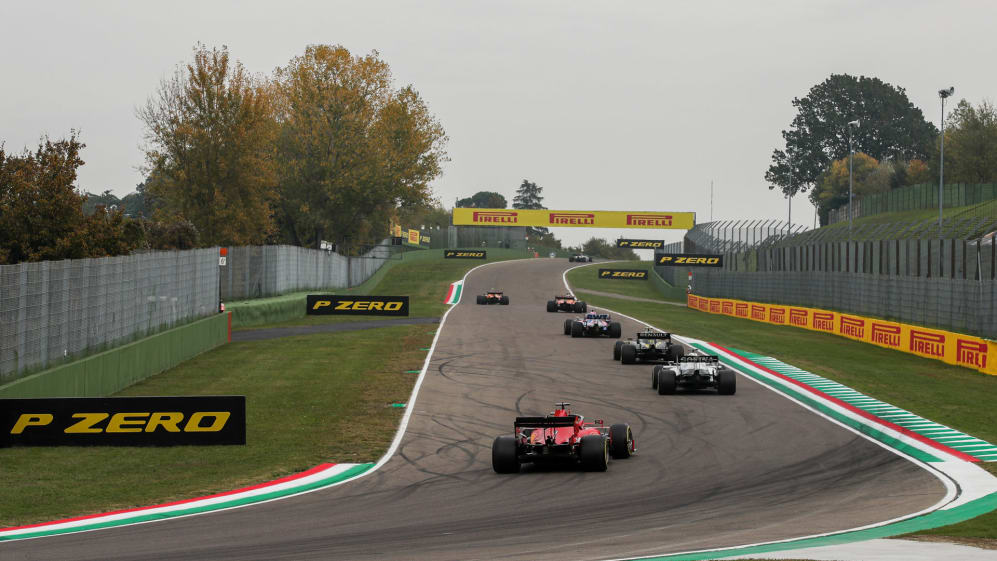 Pirelli have confirmed which tyres will be available for the Emilia Romagna Grand Prix at Imola – an 'old-school' circuit that provides a unique challenge to the drivers.
Imola is the site of Fernando Alonso's famous battle with Michael Schumacher in 2005, Schumacher's first pole position in 1996 and Alain Prost's stunning 1993 performance on his way to the championship.
This year, for F1's latest trip to Imola, Pirelli have announced which tyres they will bring to the historic venue: C2, C3 and C4s.
WATCH: Schumacher vs Alonso and an early Prost-Senna battle – Top 10 moments at Imola
"After an exciting start in Bahrain, we have exactly the same tyre nomination for Imola: a circuit with very different characteristics, which we are excited to be visiting as title sponsors, helping to demonstrate the prestige of 'Made in Italy' to the world," said Pirelli head of F1 and car racing Mario Isola.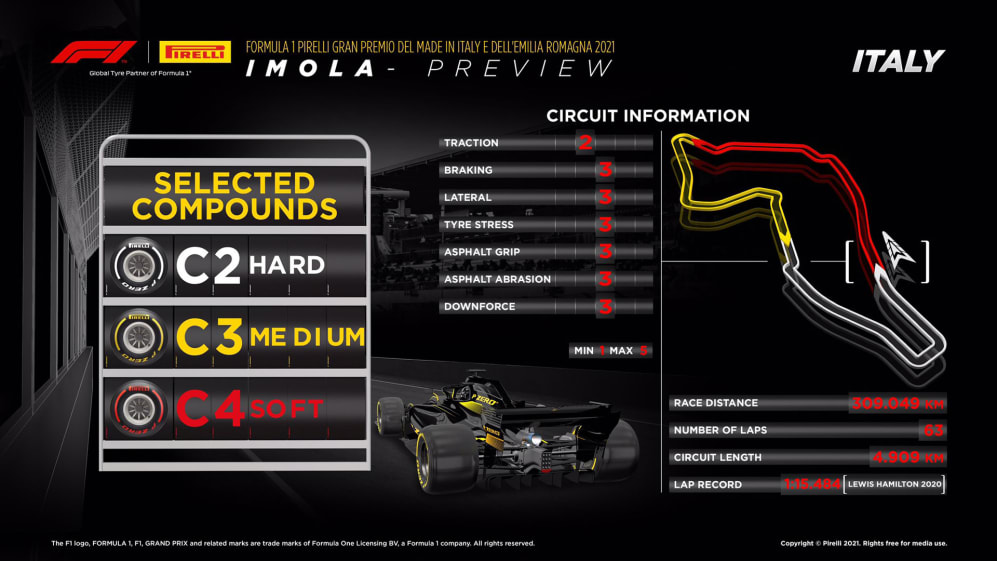 "Although the last race at Imola took place nearly six months ago, conditions could possibly be different now in April compared to November, and of course the tyre construction has changed.
READ MORE: Verstappen vs Hamilton round 2, and 4 other reasons we're excited about the Emilia Romagna GP
"As was the case for the last race here, we expect teams to go with a one-stop strategy, also because of the time lost in the pits and relative difficulty in overtaking. The Safety Car made a big difference last year, so there are a lot of question marks heading into this weekend's return to Europe."
With no support races bar Formula Regional by Alpine, and rain expected on Sunday, there are still question marks over conditions this weekend – which only serves to heighten the tension around a promising championship battle between Lewis Hamilton and Max Verstappen.