What tyres will the teams and drivers have for the 2021 Sao Paulo Grand Prix and Sprint?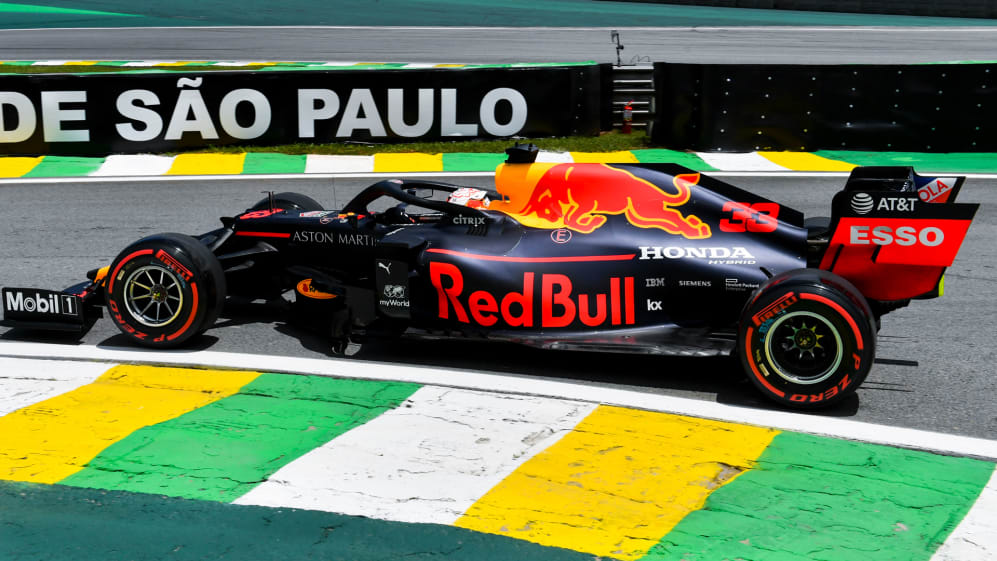 The third and final Sprint of 2021 beckons this weekend as does the Sao Paulo Grand Prix, with Interlagos returning to the calendar for the first time since 2019. Here are the tyre allocations for this weekend's event.
Pirelli have nominated the hard C2s (x2), medium C3s (x4) and soft C4s (x6). That is the same nomination as it was in Mexico and the United States, but teams have one fewer set of tyres owing to the Sprint. However, these tyres are one step softer than they were in 2019 when Interlagos last held the Brazilian GP.
READ MORE: What time is the 2021 Sao Paulo Grand Prix and F1 Sprint, and how can I watch them?
In case of wet weather, teams have up to six sets of intermediates and three sets of full wet tyres this weekend.
"This year we return to a nomination more similar to the choice made up until 2018, using the C4 as the soft option," explained Mario Isola, Head of F1 and Car Racing. "In 2019 we decided to go a step harder, trying to prevent graining and degradation on the soft, but as a result the hard tyre was not used much.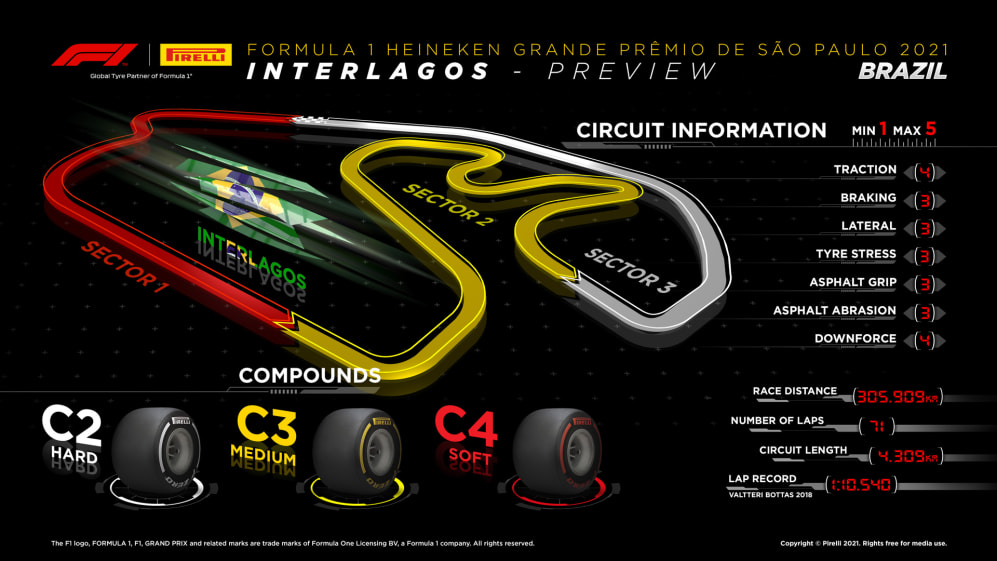 READ MORE: Another Red Bull stronghold, return of the Sprint and more – 5 key storylines ahead of the Sao Paulo GP
"Interlagos is an old-school track that keeps drivers and tyres busy and often produces some dramatic races, as we saw last time.
"The weather is another variable factor: we've experienced some of the hottest track temperatures of the season in the past, and also the complete opposite. As a result, this year's more versatile tyre selection should be able to cope with all the wide-ranging demands of the Brazilian Grand Prix and provide some different strategies.
"Although the race takes place at around the same time of year as it did last time, the teams have not experienced sprint qualifying at Interlagos before, so there will be plenty to discover."
For more information about Pirelli's Formula 1 tyres, visit pirelli.com.