What tyres will the teams and drivers have for the 2022 Bahrain Grand Prix?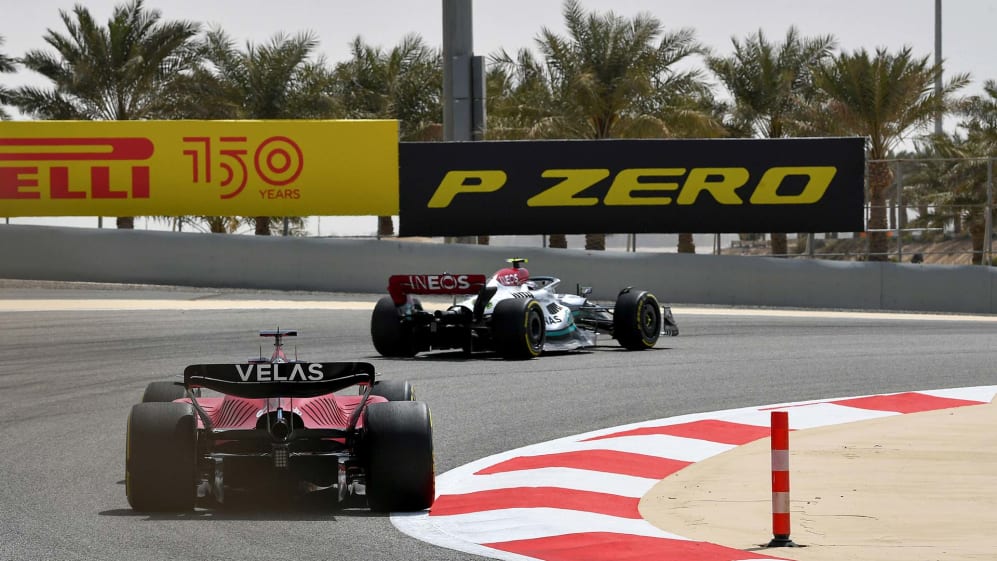 Pirelli have announced which tyre compounds they will bring to the season-opening Bahrain Grand Prix on March 18-20.
The brand-new 18-inch Pirelli tyres have a tough test in Bahrain, with high temperatures, sand and an abrasive surface their main challenges. This weekend will see Pirelli supply C1 (hard, x2 sets), C2 (medium, x3 sets), and C3 (soft, x8 sets) compounds – one step harder than in 2021 – for practice, qualifying and the race.
Furthermore, teams will have to use the soft tyres in Q3 and will not be required to start the race on their qualifying tyres throughout 2022.
READ MORE: Pirelli say F1 teams happy to continue with fixed tyre allocations for 2022
"We've opted for the hardest tyres in the range for this first Grand Prix, given the track layout, asphalt characteristics and temperatures: also because the compounds are different compared to previous years," said Pirelli Motorsport Director Mario Isola.
"The teams had the chance get familiar with the 2022 18-inch tyre range, having spent a total of six days of testing with all the compounds, although not always in representative conditions.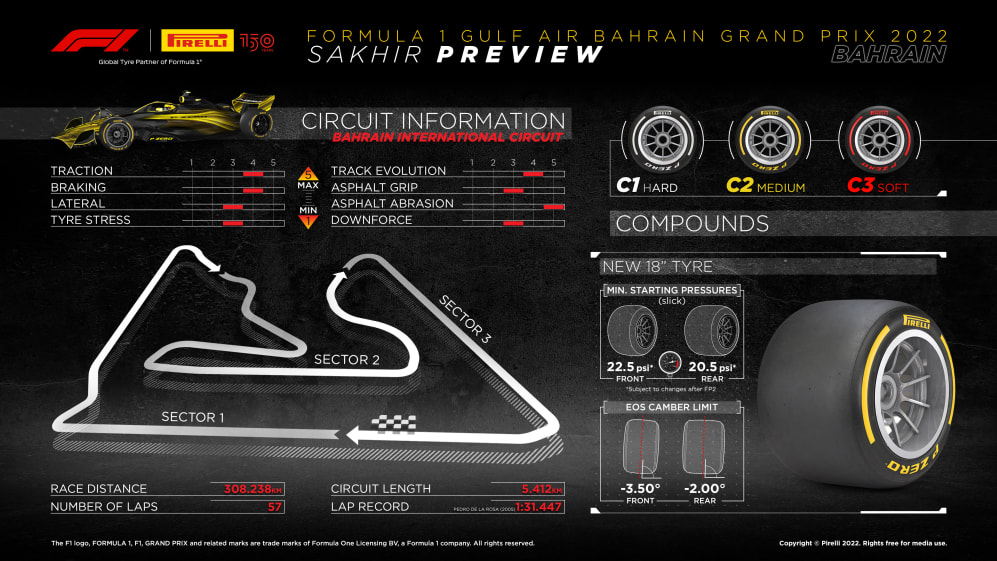 "We know from the past that track temperatures can play an important role in Bahrain, affecting tyre degradation, and that's something we noticed at the recent test as well. During the race temperatures should be milder compared to FP1 and FP3, so the teams will have to focus on their data from FP2 and qualifying.
"It's still hard to predict the race strategy as, in the past, Bahrain has been a multi-stop race, but it will be interesting to see if anyone will try something different this year."
READ MORE: 2022 18-inch tyres a 'huge achievement' says Pirelli boss as he reveals test findings
This weekend will also see the start of the Formula 2 and Formula 3 seasons. Pirelli have nominated the white-walled hard compound and red-banded soft compound tyres for this opening F2 weekend. For F3, the white hard compound tyre is the sole nominated tyre.
For more information about Pirelli's Formula 1 tyres, visit pirelli.com.
Oops! Error retrieving Twitter post