What tyres will the teams and drivers have for the 2022 French Grand Prix?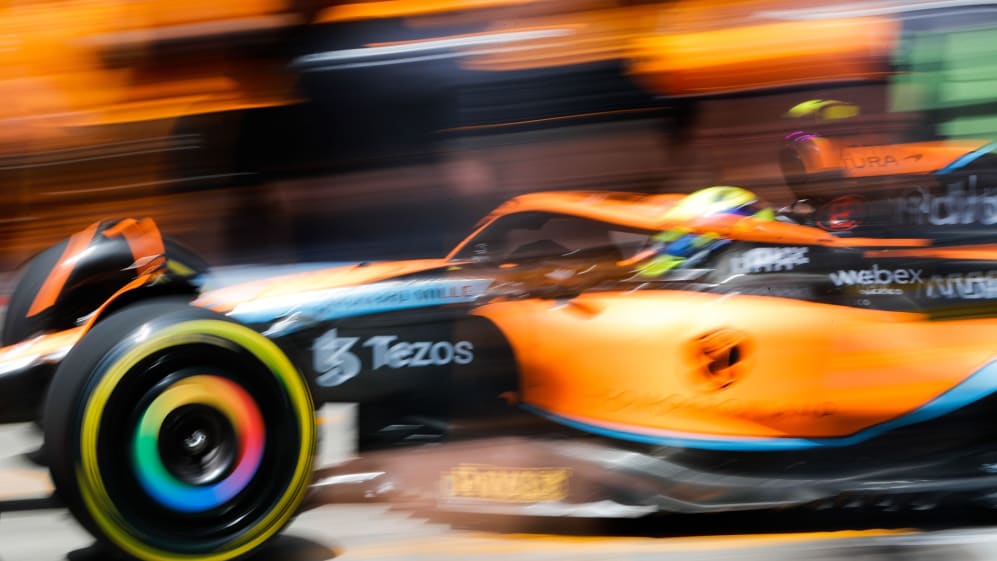 Pirelli have announced which tyres they have allocated for this weekend's French Grand Prix, for Round 12 of the season at Circuit Paul Ricard.
F1's official tyre suppliers have nominated the same compound range was last seen at the Miami Grand Prix, with the teams able to call upon the C2 hard tyre (x2 sets), C3 medium tyre (x3 sets) and C4 soft tyre (x8 sets).
"This year's French Grand Prix takes place nearly a month later than it did last year, when it rained on Sunday morning, so it's fair to expect warmer temperatures," said Pirelli's Motorsport Director Mario Isola.
TECH TUESDAY: A closer look at the FIA's 2023 rule tweaks aiming to banish bouncing
"This year's generation of tyres and compounds is different and more resistant to overheating than the 13-inch versions used last year, so we'll have to see how that affects the strategy. A bit of history: Paul Ricard was actually where our 18-inch tyres for the current era made their debut, at a test with Renault and Sergey Sirotkin back in 2019."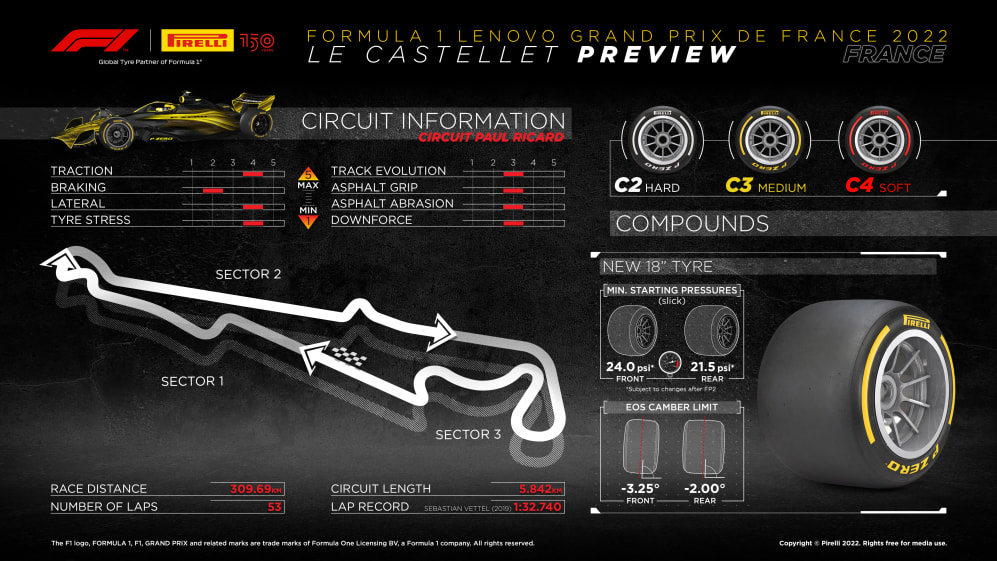 Paul Ricard will also play host to Formula 2 for the first time since 2019, and Pirelli have nominated the white hard tyre and the red soft tyre – the range last seen at Silverstone – for this weekend's action.
For more information about Pirelli's Formula 1 tyres, visit pirelli.com – and head to pirelli.com/150anni for more on Pirelli's 150th anniversary.