What tyres will the teams and drivers have for the 2022 Italian Grand Prix?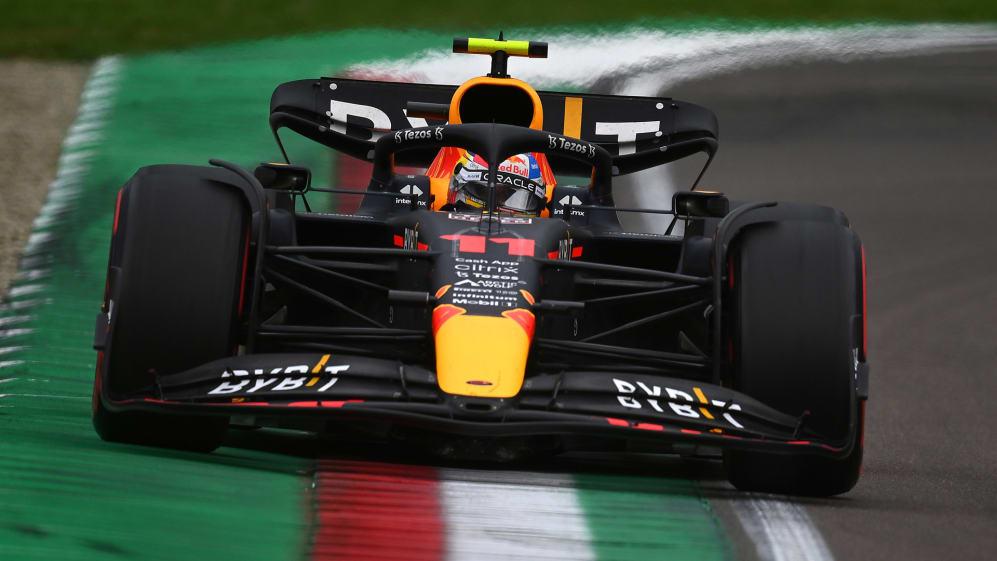 Formula 1 heads to the Autodromo Nazionale Monza this weekend for the Italian Grand Prix, and Pirelli have confirmed the various tyre compounds in play for the race.
F1's official tyre supplier have nominated the three compounds in the middle of their range – the white-marked C2 hard (x2 sets), the yellow-marked C3 medium (x3 sets) and the red-marked C4 soft (x8 sets) – to take the teams and drivers through the weekend at the 5.793km-long Temple of Speed.
READ MORE: Ferrari strategy chief explains why Sainz's Zandvoort pit stop went so wrong
As always, the Italian manufacturer's intermediate (green-marked) and wet (blue-marked) tyres will be on standby, should inclement weather conditions hit the Monza region – with a moderate chance on Friday.
"Monza is well-known for its high speeds and some fast corners where it's important to have a car with perfect balance," said Pirelli Motorsport Director Mario Isola.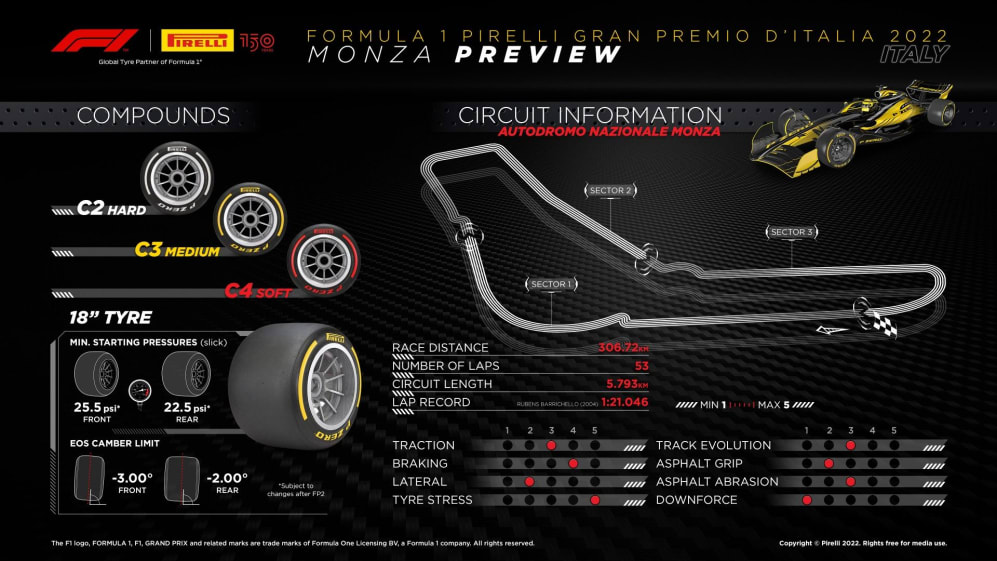 "This year's tyres should lead to less overheating at the rear on a track where the cars run low downforce and often use slipstreaming to gain a tow.
"With no Sprint in Monza this year, the teams will head into the Grand Prix with a bit less information than last time, which means that the strategic approach will be somewhat different."
READ MORE: What time is the 2022 Italian Grand Prix and where can I watch it?
Formula 2 and Formula 3 teams will also be in action at Monza, with yellow-marked medium tyres and red-marked soft rubber to be used by both championships.
For more information about Pirelli's Formula 1 tyres, visit pirelli.com.