What tyres will the teams and drivers have for the 2022 Mexico City Grand Prix?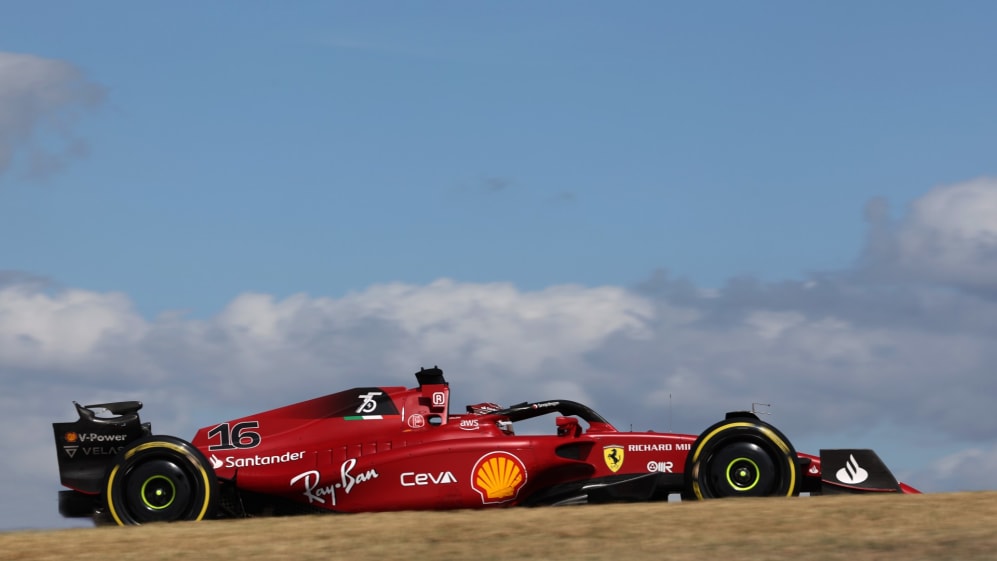 Formula 1 heads to the Autodromo Hermanos Rodriguez this weekend for the Mexico City Grand Prix and Pirelli have announced the tyre compounds that the teams will able be call on for the race meeting.
F1's Official tyre supplier have confirmed that the teams will be able to use the three tyre compounds in the middle of their range – with the white-marked C2 hard tyre (x2 sets), the yellow-marked C3 mediums (x3 sets) and the red-marked C4 soft tyre (x8 sets) available this weekend – as seen last time out in Austin.
And as was done in Austin, Friday's second practice session will once again be extended from 60 to 90 minutes to test 2023 slick tyre prototypes (with unmarked sidewalls), helping Pirelli to fine-tune the compounds before teams get their hands on the definitive versions after the season-ending Abu Dhabi Grand Prix.
READ MORE: Haas and Alpine summoned for Thursday hearing on Alonso's COTA penalty
Pirelli will again set the run plan for the session, which will be entirely devoted to tyre development, with the caveat that teams who use a rookie driver in FP1 can run their own programme for some of FP2, before concentrating on the test.
Pirelli's Motorsport Director Mario Isola said: "Over the course of a season, our tyres have to cope with a wide variety of conditions depending on the individual characteristics of each venue. If you look back at the last two races, Suzuka was all about lateral forces and Austin was well-balanced aerodynamically, but Mexico this weekend focuses on traction and braking.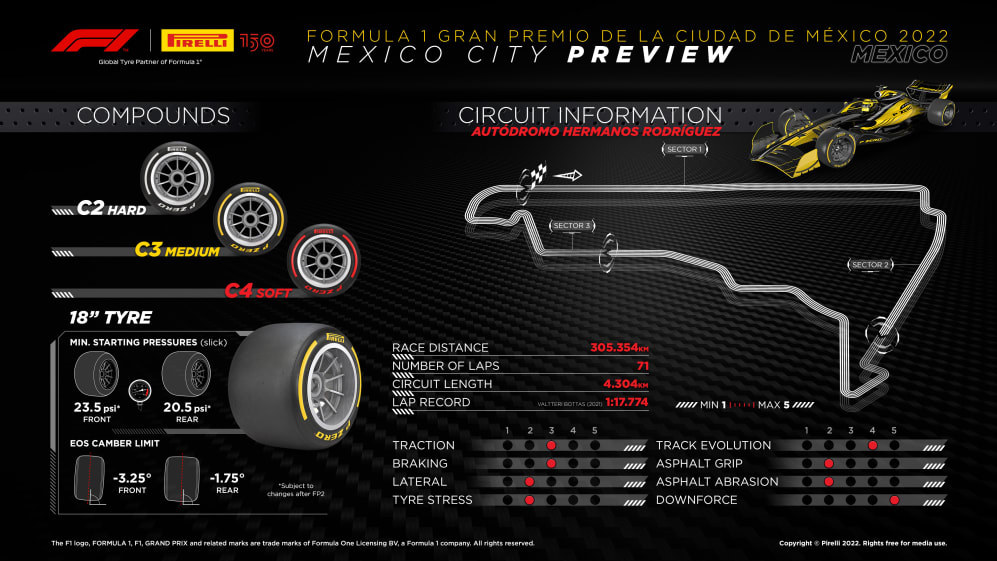 "The Hermanos Rodriguez circuit does not offer a lot of grip and the energy demands on the tyres are reasonably low, as the cars do not generate much downforce in the thin air at high altitude, especially in slow corners."
He added: "This year, the circuit might be more front-limited, as the current generation of car tends to understeer through slow corners – which Mexico has plenty of – and this can lead to some sliding on the front tyres.
TECH TUESDAY: Why Mercedes' experimental front wing caused a stir in Texas
"Due to the nature of the venue the circuit tends to feature a dusty surface with plenty of track evolution. Understanding this and getting the tyre warm-up exactly right is likely to be the key to success."
For more information about Pirelli's Formula 1 tyres, visit pirelli.com – and head to pirelli.com/150anni for more on Pirelli's 150th anniversary.