What tyres will the teams and drivers have for the 2022 Saudi Arabian Grand Prix?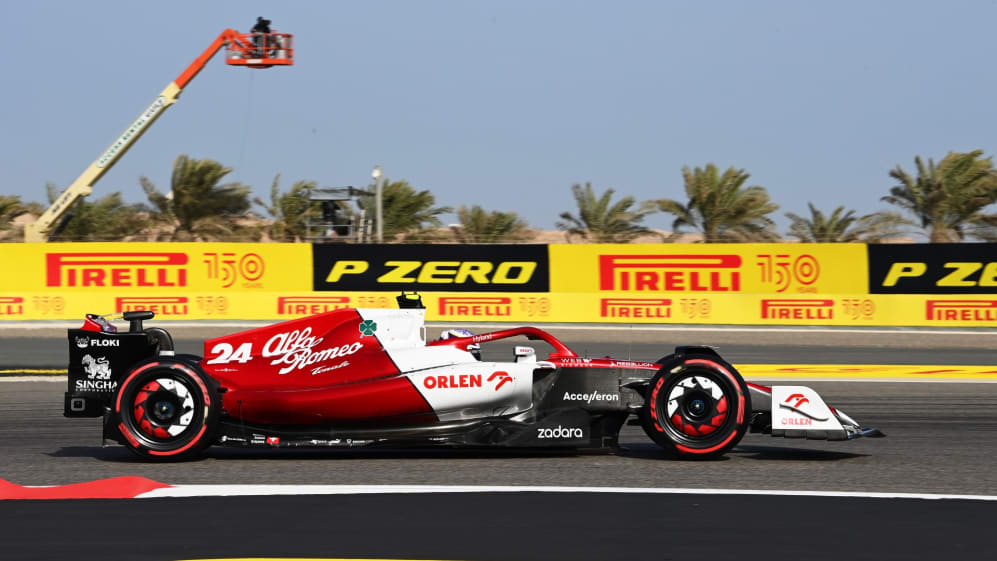 Pirelli have announced which tyre compounds they will bring to the Jeddah Corniche Circuit for this weekend's Saudi Arabian Grand Prix.
The new 18-inch tyres faced a tough task with the high temperatures in Bahrain and abrasive nature of Bahrain International Circuit and should be in for a different test this week at Jeddah.
This weekend will see Pirelli stick with the range of compounds chosen in December at the inaugural Saudi Arabian Grand Prix. That means this weekend will see the C2 (hard tyres, x2 sets), C3 (medium tyres, x3 sets) and the C4 (soft tyres, x8 sets), which is one step softer that the tyres nominated for last weekend's race in Bahrain.
READ MORE: Pirelli say F1 teams happy to continue with fixed tyre allocations for 2022
"Jeddah marks a completely different challenge compared to the opening Grand Prix in Bahrain due to the diverse track characteristics, both in terms of layout and asphalt," said Pirelli Motorsport Director Mario Isola. "Drivers will also use a softer range of compounds this weekend to cope with the specific demands of the track, which is nearly as quick as Monza."
"The teams head into Jeddah with no experience of these tyres and cars on the circuit, and conditions could be somewhat different from last time in Saudi Arabia, with the race now being held at a different time of year and a few track modifications in store. The nominated compounds are the same as 2021, but their make-up has also changed entirely from last year."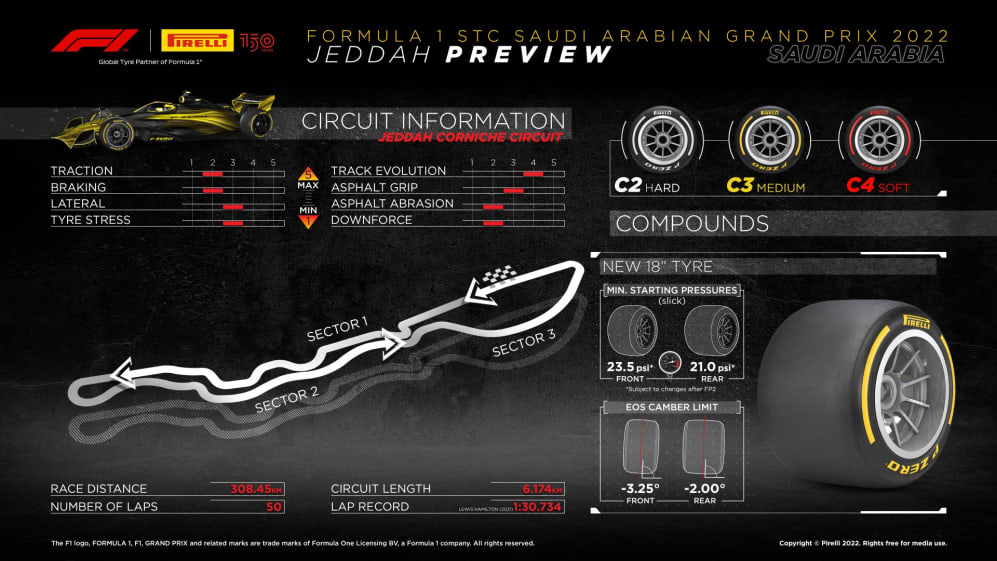 "As a result, the teams will have a lot of work to do to assimilate as much data as possible during free practice, especially in FP2 which will be the only relevant session, being held at the same time as qualifying and the race."
READ MORE: What the teams said – Race day in Bahrain
Jeddah will also host the second Formula 2 round of the season. Pirelli have nominated the yellow medium compound tyres and the red soft compound tyres – a step softer that the options allocated for last year's race.
For more information about Pirelli's Formula 1 tyres, visit pirelli.com.