What tyres will the teams and drivers have for the 2022 United States Grand Prix?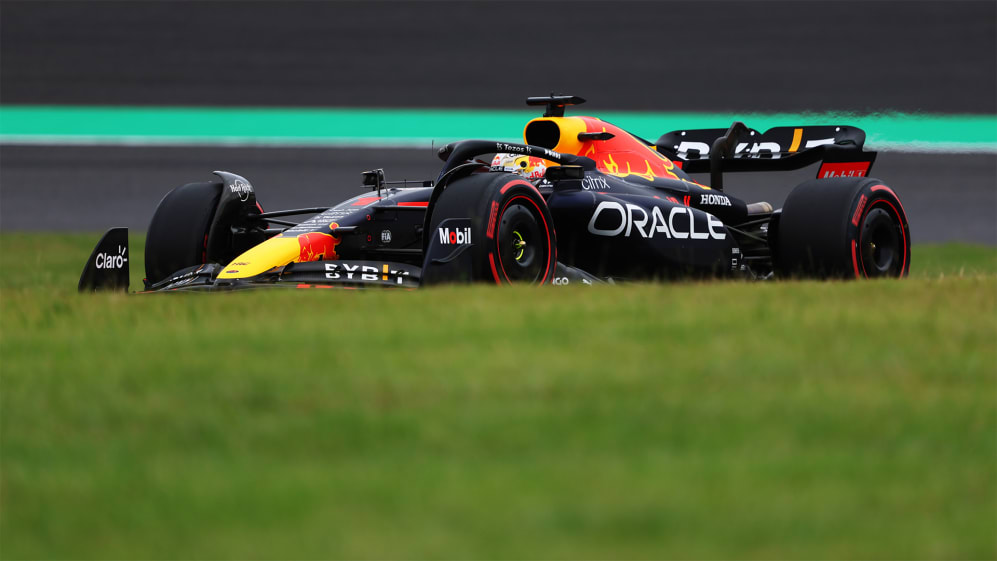 Formula 1 heads to the Circuit of The Americas this weekend for the United States Grand Prix, and Pirelli have confirmed the various tyre compounds in play at the event.
F1's official tyre supplier have chosen the three compounds in the middle of their range – the white-marked C2 hard (x2 sets), the yellow-marked C3 medium (x3 sets) and the red-marked C4 soft (x8 sets) – to tackle the 5.513km-long Austin venue.
It mirrors the selection for Saudi Arabia, Imola, Miami, France, Hungary, Belgium and Italy earlier this season, while the same three compounds are also set to be used in Mexico.
READ MORE: A title still to be won, and an American driver on track – 5 storylines we're excited about ahead of the US GP
Meanwhile, if the weather is pleasant, Friday's second practice session will be extended from 60 to 90 minutes to test 2023 slick tyre prototypes (with unmarked sidewalls), helping Pirelli to "fine-tune" the compounds before teams get their hands on the "definitive" versions after the season-ending Abu Dhabi Grand Prix.
Pirelli will set the run plan for the session, which will be entirely devoted to tyre development, with the caveat that teams who use a rookie driver in FP1 can run their own programme for some of FP2, before concentrating on the test.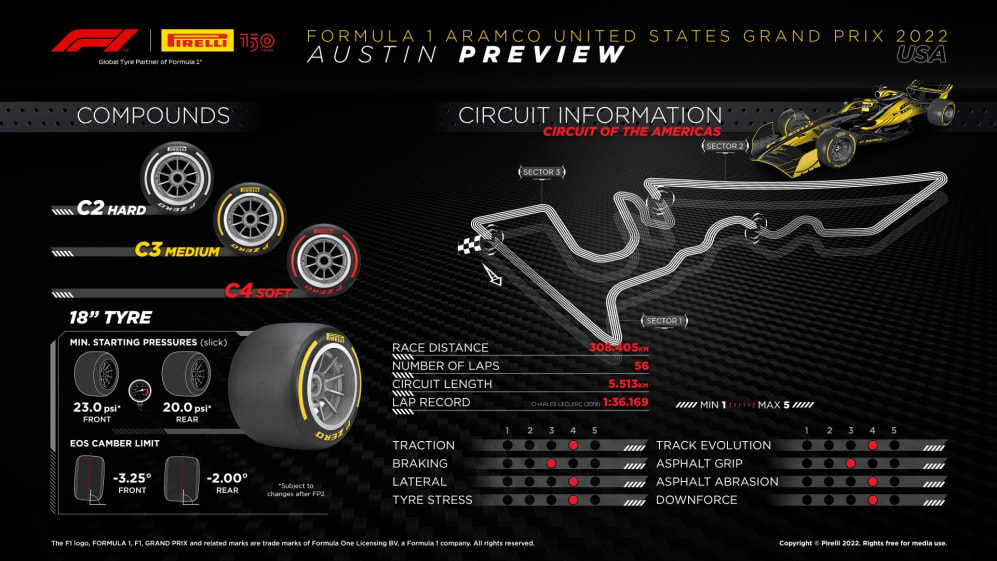 Pirelli Motorsport Director Mario Isola said: "The Circuit of The Americas is a balanced layout when it comes to the demands placed on cars and tyres in terms of traction, braking and lateral loads, but it's mainly a flowing track that the drivers love, which nonetheless presents some challenging sections that shouldn't be underestimated.
"The track was partially re-asphalted in 2020, with a 'milling' process also taking place last year to shave off the worst of the bumps that oblige teams to raise the ride height, which affects aerodynamics.
F1 NATION: Rivals to catch and records to match – it's our US Grand Prix preview podcast
"In the first free practice session, there could be a high degree of track evolution, so it's going to be vital for the teams to maximise the data collected during FP3 to define the best strategy."
For more information about Pirelli's Formula 1 tyres, visit pirelli.com – and head to pirelli.com/150anni for more on Pirelli's 150th anniversary.