What tyres will the teams and drivers have for the 2023 British Grand Prix?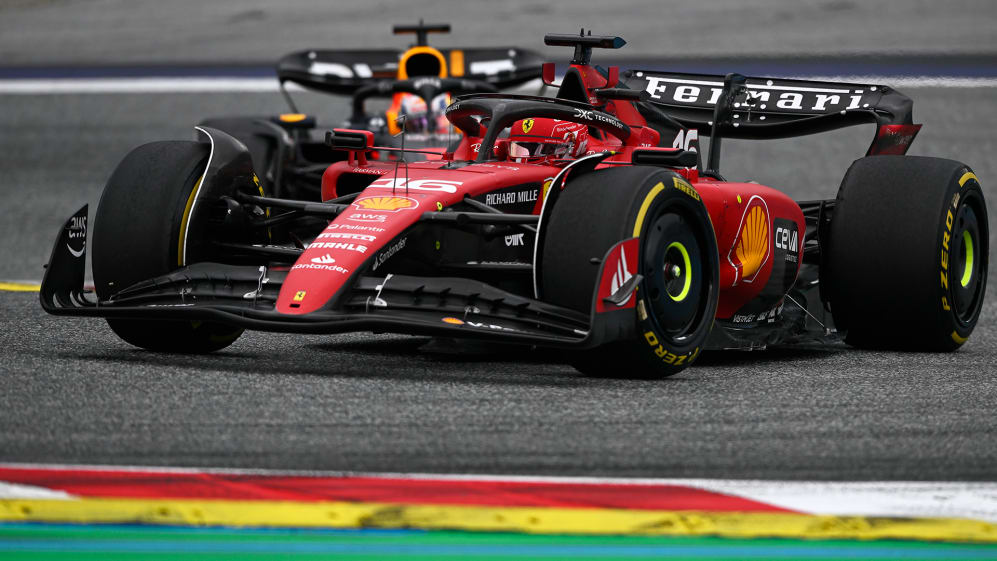 Formula 1 heads from Austria to Britain and the Silverstone Circuit this weekend, with tyre supplier Pirelli confirming the compounds that will be in play.
Pirelli have brought the C1, C2 and C3 options to the historic venue, a choice the manufacturer says is dictated by the high energy loads that Silverstone puts through the tyres.
IT'S RACE WEEK: 5 storylines we're excited about ahead of the British Grand Prix
The drivers will once again be given two sets of the hard tyre (marked white), three sets of the medium tyre (marked yellow), and eight sets of the soft tyre (marked red), as well as the green intermediate tyre and the blue full wets, if needed.
Pirelli are also set to introduce a new tyre construction for all dry compounds at the event, increasing their strength in response to cars' lap time improvements this season.
"The British Grand Prix will mark the debut of a new slick tyre construction, using materials that have been brought forward from their anticipated introduction next year," said Pirelli Motorsport Director Mario Isola.
"This change in specification was made necessary due to the increased performance of the cars seen since the start of the season – both in terms of outright speed and loadings – compared to the pre-season simulation data supplied to Pirelli by the teams last winter, and the fact that this trend is only set to increase as the championship goes on.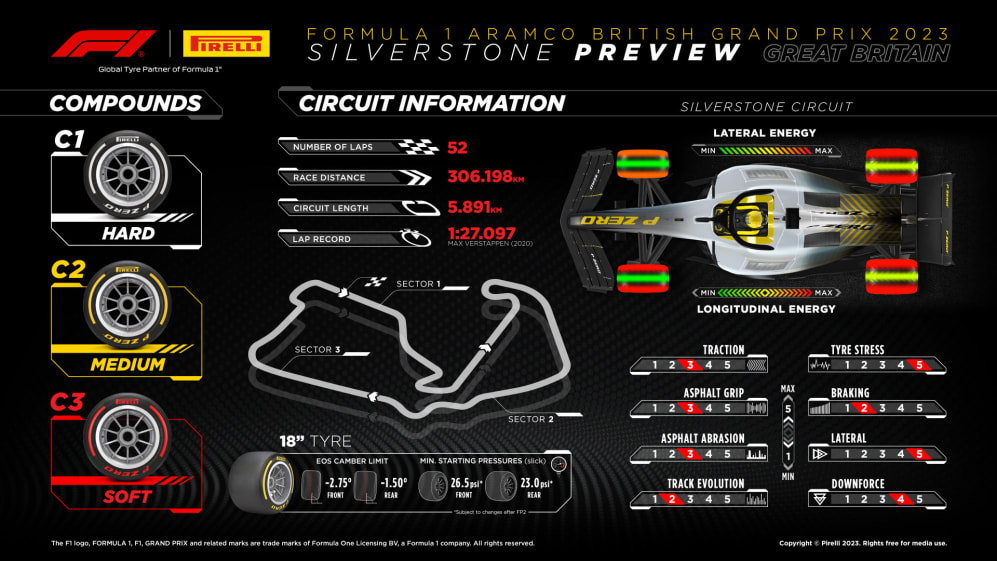 "We've worked very hard on simulation over the last few years in order to not only supply a product that meets the performance targets set by all the stakeholders but also to have the ability to anticipate any eventual issues and react to them promptly.
"The new specification gives the tyre extra resistance against fatigue but does not affect any technical parameters or its behaviour on track.
FIRST LOOK: APXGP car from upcoming Apple Original Film
"All the teams already had the opportunity to try the new tyre construction out at the Spanish Grand Prix, when two sets were put at the disposal of each driver in free practice. Their comments were in line with our expectations, especially when it came to transparency in terms of performance.
"The new specification also allows us to keep front and rear tyre pressures largely unchanged compared to last year, despite a significant increase in average loads."
Formula 2 and Formula 3 are also in action at Silverstone, with Pirelli supplying the white-marked hard and red-marked soft for F2, and the white-marked hard for F3.
For more information about Pirelli's F1 tyres, visit pirelli.com.