What tyres will the teams and drivers have for the 2023 Canadian Grand Prix?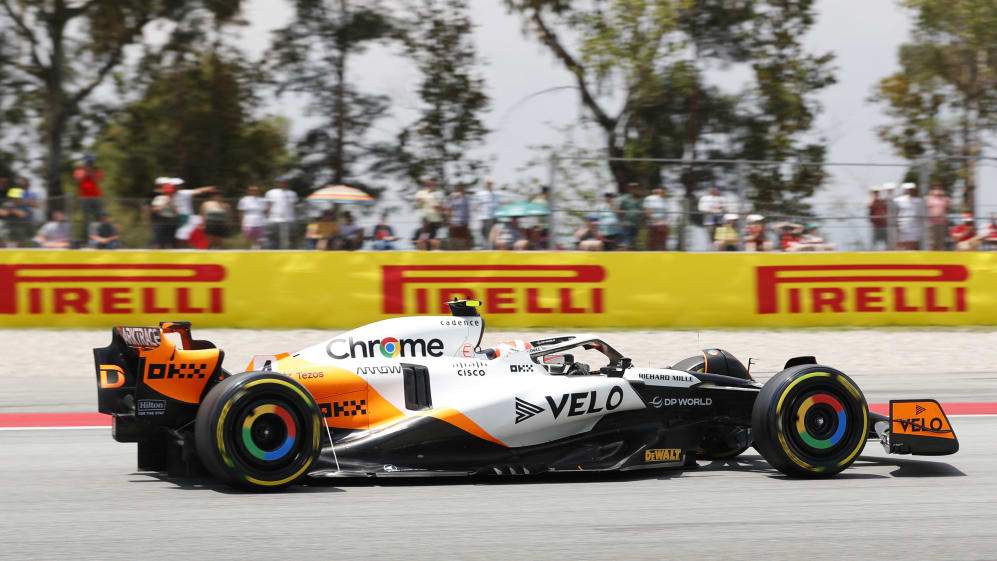 Pirelli have announced that they will be bringing the three softest compounds in their tyre range for this weekend's Canadian Grand Prix – matching the compounds used at last year's race in Montreal.
F1's Official tyre suppliers will bring the teams and their drivers the C3, C4, and C5 tyres for this weekend's Montreal action – matching the tyre compounds last seen at the Monaco Grand Prix.
DESTINATION GUIDE: What fans can eat, see and do when they visit Montreal for the Canadian Grand Prix
The drivers will once again be given two sets of the hard tyre (marked white), three sets of the medium tyre (marked yellow), and eight sets of the soft tyre (marked red), as well as the green intermediate tyre and the blue full wets, if the weather deems them necessary.
"The Canadian Grand Prix is traditionally one of the most spectacular on the calendar, packed with incidents and surprises thanks to a track that offers plenty of overtaking opportunities but doesn't take any prisoners," said Pirelli Motorsport Director Mario Isola.
"As is often the case for this type of circuit, we've brought the three softest tyres in the range – C3, C4, and C5, just like last year. We expect the C5 to be used mainly for qualifying, while the C4 and C3 are set to be favoured for the race.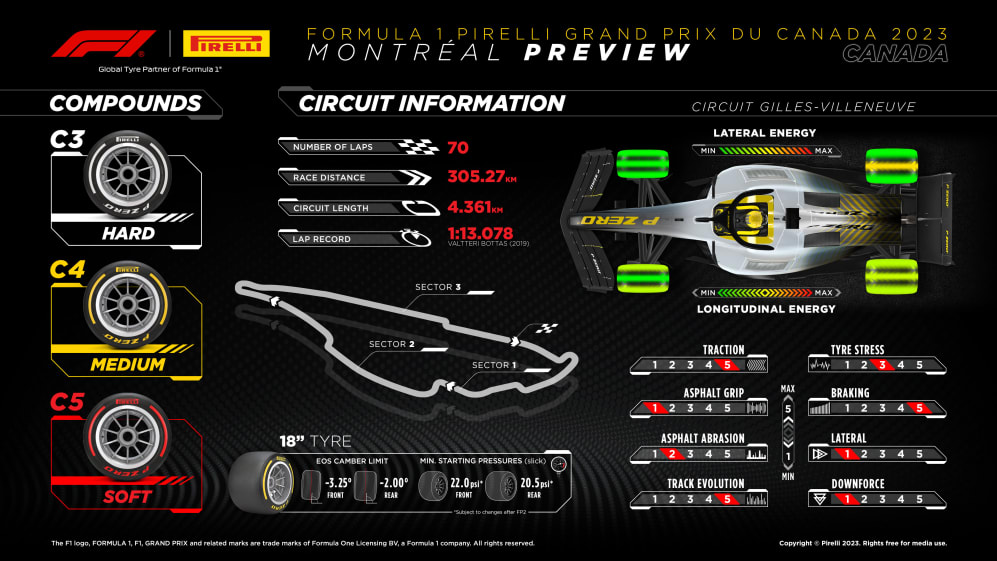 "The asphalt is fairly smooth with this semi-permanent street circuit not extensively used, meaning that we're likely to see a high degree of track evolution over the weekend.
WATCH: 5 great Canadian Grand Prix battles from the F1 archive
"On a track with no high-speed corners, the key factors are traction coming out of slow turns, stability under braking, and agility when changing direction. Another important element to consider is the weather.
"Conditions can change quickly, not just from wet to dry, but also with marked fluctuations in temperature. The asphalt temperature during last year's qualifying was 17 degrees, while in the race it reached 40 degrees."
For more information about Pirelli's F1 tyres, visit pirelli.com.