What tyres will the teams and drivers have for the 2023 Dutch Grand Prix?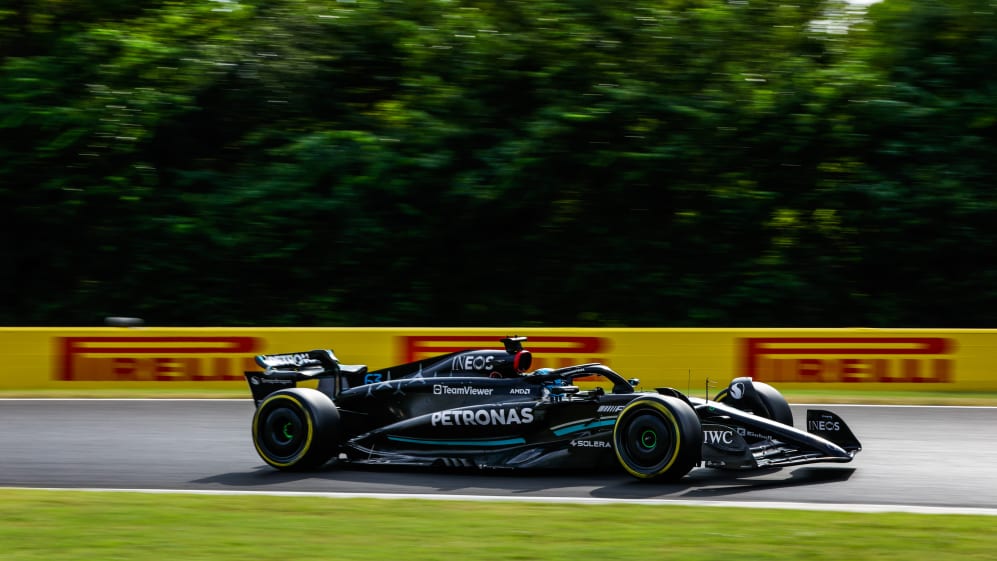 After a three-week break from racing, Formula 1 is all set to get going again this weekend at the Dutch Grand Prix – and Pirelli have announced which tyres they will be bringing to teams in Zandvoort.
F1's official tyre suppliers have brought the three hardest tyres in the range to Zandvoort, with the teams able to call upon the C1 (hard tyre), C2 (medium tyre), and the C3 (soft tyre) – as last seen at the British Grand Prix in July.
IT'S RACE WEEK: 5 storylines we're excited about ahead of the Dutch Grand Prix
The drivers will once again be given two sets of the hard tyre (marked white), three sets of the medium tyre (marked yellow), and eight sets of the soft tyre (marked red), as well as the green intermediate tyre and the blue full wets, if required.
"The second half of the season gets underway with a unique race," said Pirelli's Motorsport Director Mario Isola. "The Dutch Grand Prix takes place in Zandvoort: one of the most traditionally demanding tracks on the calendar that returned to the Formula 1 schedule three years ago on the wave of all the local support for Max Verstappen, who repaid his fans amply with a pair of victories from the last two races.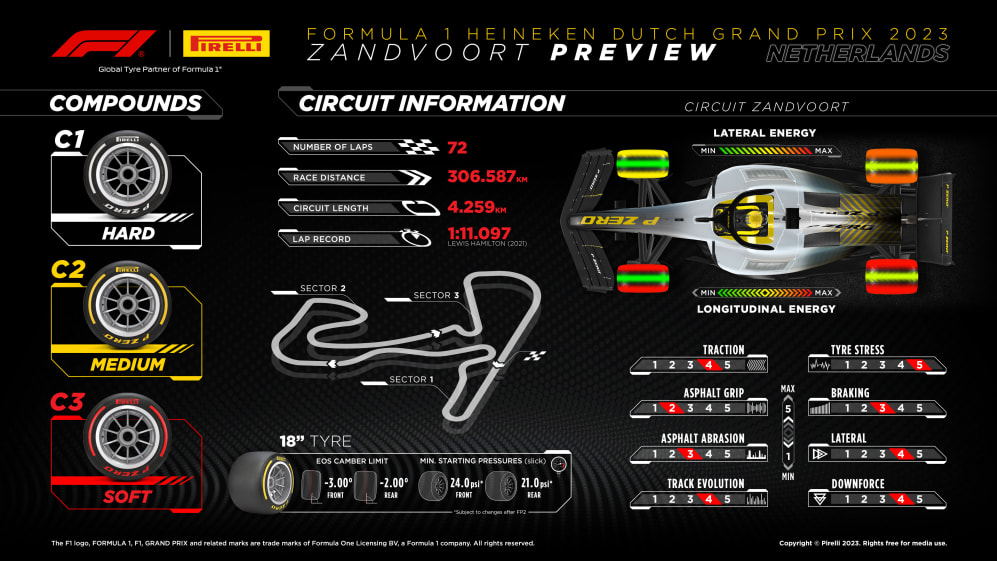 "It's a very twisty track with two banked corners – Turn 3 and Turn 14 – that are steeper than Indianapolis, by way of comparison. On corners like this the stress on the tyres is greater than it would be through normal corners, as the vertical forces increase with the much higher speeds due to the banking.
THIS WEEK IN F1: 10 quiz questions on all the F1 news ahead of the Dutch Grand Prix
"We've brought the same tyres as 2022, at least as far as the names are concerned: C1, C2, and C3. However, the current C1 is actually a new compound for this year, positioned between the C2 and the previous C1, which is now called the C0.
"Last year, in a race that was characterised by two neutralisations, no fewer than 14 drivers, including the top three, used all three compounds, underlining the wide variety of options available to the strategists on the pit wall."
For more information about Pirelli's F1 tyres, visit pirelli.com.