Feature
IT'S RACE WEEK: 5 storylines we're excited about ahead of the Dutch Grand Prix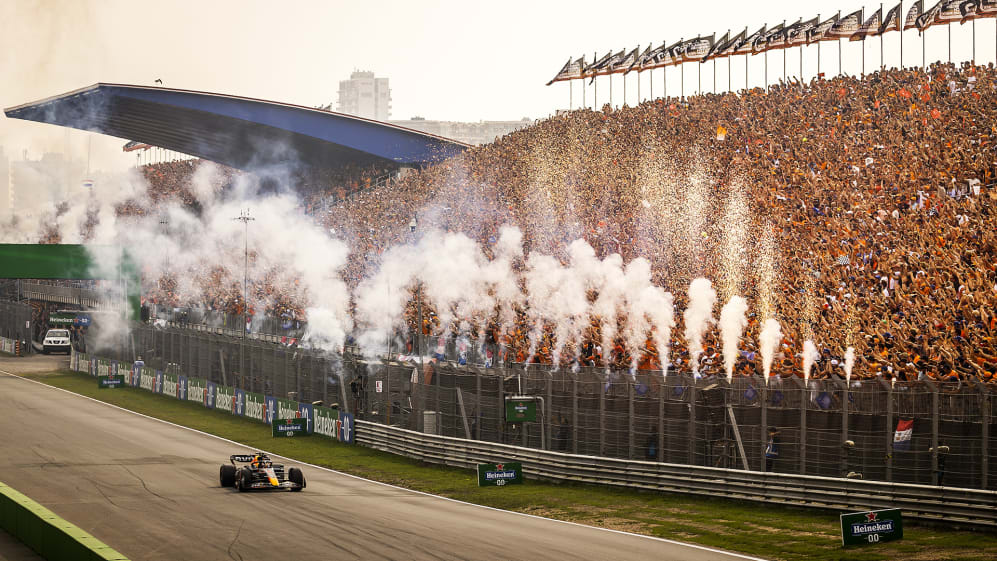 After three whole weekends without any Formula 1 action, the wait is over as the second part of the season kicks off with a trip to the Netherlands. And there's plenty to talk about as the paddock reconvenes, so here are a few of the hot topics ahead of this weekend's visit to Zandvoort.
Will Red Bull's dominance continue?
There might have been a few weeks since there was a Grand Prix to enjoy, but the majority will not need reminding that Red Bull have won every single race so far this season.
READ MORE: Only reliability problems can stop Verstappen breaking Vettel's record this season, says Webber
It's a remarkable record and has been done with metronomic consistency ever since the Miami Grand Prix onwards, with Max Verstappen winning eight in a row and rarely looking troubled at any stage, even when he has faced threats in qualifying trim from multiple teams and drivers.
Against that backdrop it's hard to see the break interrupting Red Bull's form, but Zandvoort is a race where Verstappen receives even more attention and focus in front of his adoring home fans.
What has been so impressive from Red Bull's point of view is the lack of mistakes they have made, with reliability also extremely strong, ensuring that there's been very few occasions that they look vulnerable.
But it took some late overtaking moves from Verstappen to ensure victory here a year ago as Mercedes posed a major threat, and there is a queue of teams lining up to take advantage if Red Bull do drop the ball at any stage.
The battle amid the chasing pack
That group of teams swelled from three to four in the weeks before the mid-season break, as McLaren made a major step forward with their car and joined Mercedes, Aston Martin and Ferrari in battling for the podium each weekend.
Just as momentum was building then Spa-Francorchamps brought McLaren back down to earth as they struggled in race trim compared to their three rivals, and it was Ferrari who emerged as the stronger of the quartet as Charles Leclerc held off Lewis Hamilton for third place.
TECH TUESDAY: How effective Mercedes' W14 developments have been in clawing back the deficit to Red Bull
As previously mentioned, it was Mercedes who were the closest challengers to Red Bull at Zandvoort last season but that was at a time when neither Aston Martin nor McLaren were as competitive, so it's tough to say with confidence that there will be a repeat this time around.
What is certain though is that the fight to be best of the rest behind Red Bull will remain particularly intense and Mercedes' rivals will need to put together more consistent results in order to close the gap to the team currently holding second place in the constructors' championship.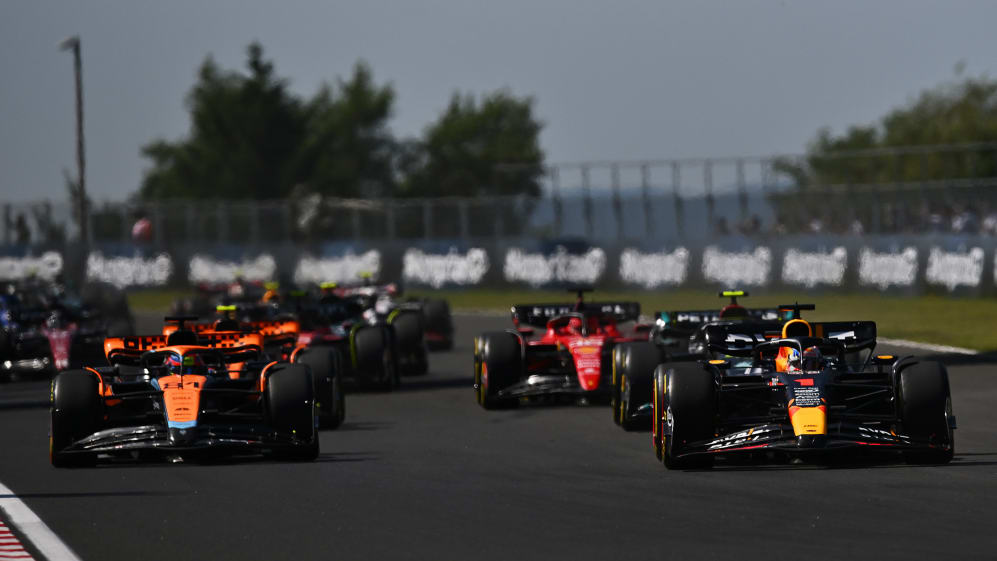 Driver contract questions
Don't be fooled into thinking that means everything is settled at Mercedes right now, however. There is one major question mark that continues to loom over the team, even if it has yet to become a significant problem.
A new contract for Hamilton still hasn't been announced, with the seven-time world champion's current deal expiring at the end of the season. So as it stands, Hamilton has just 10 races – or four months based on when contracts tend to end – until he becomes a free agent.
DRIVER MARKET: Williams, Haas, Ricciardo and more – Lawrence Barretto on how the grid is shaping up for 2024
It has felt like a formality for some time that Hamilton will extend his stay and both he and Toto Wolff have regularly said the hold-up is relating to smaller details and not the central factors such as salary and contract length, but the longer such an asset's future remains unresolved then the more rival teams will be wondering if there's a possibility Hamilton could become available.
Elsewhere on the grid the likes of Haas and AlphaTauri have both seats potentially up for grabs – although you'd be surprised if Guenther Steiner makes any changes and AlphaTauri tend to make such calls far later in the year – while Zhou Guanyu and Logan Sargeant also still need confirming for 2024.
The further into the season we go, the more the focus on those situations increases.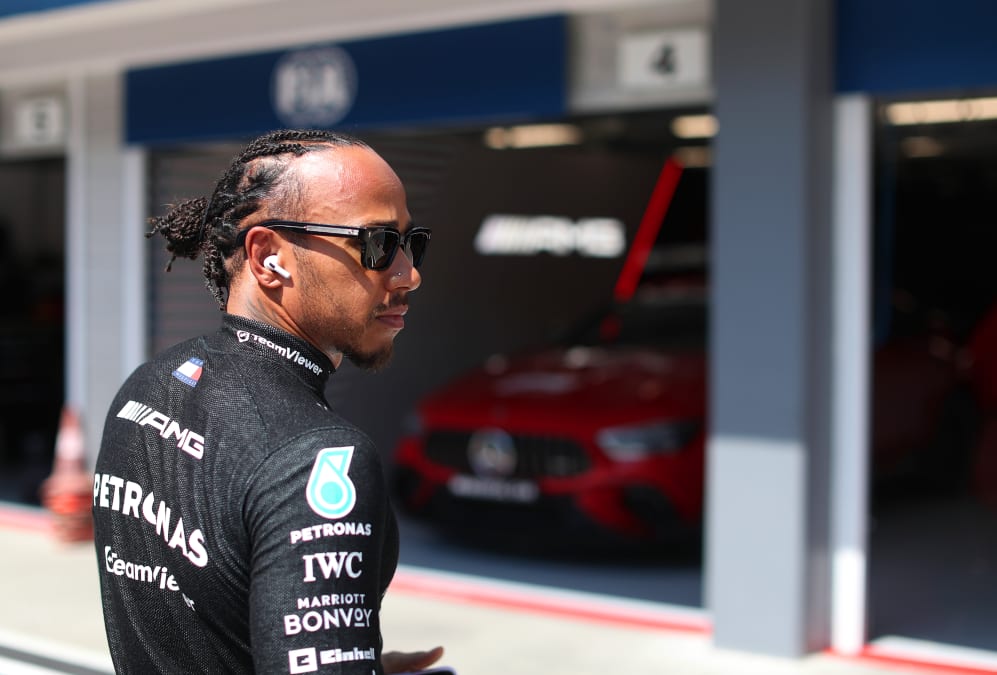 Alpine's search for a new boss
Last time out in Belgium I highlighted how Alpine needed a clean weekend given how far behind their rivals they had fallen in the constructors' championship. And to be fair they got it, with an impressive third place in the Sprint for Pierre Gasly and then further points for Esteban Ocon on the Sunday.
But all of that was overshadowed by what had been happening off the track, with Team Principal Otmar Szafnauer and Sporting Director Alan Permane leaving their positions after the race weekend concluded. The news was announced on the Friday, and interim Team Principal Bruno Famin confirmed the search for a successor to Szafnauer would begin on the Sunday night.
READ MORE: Famin explains Alpine's 'phase two' reshuffle as he stresses changes will have 'no impact' on car development
Over three weeks have passed and while the race team will have enjoyed an enforced break, the Renault management will have been considering potential candidates to lead Alpine into the future. Whether any significant progress has been made will likely be one of the questions facing Famin in the Netherlands.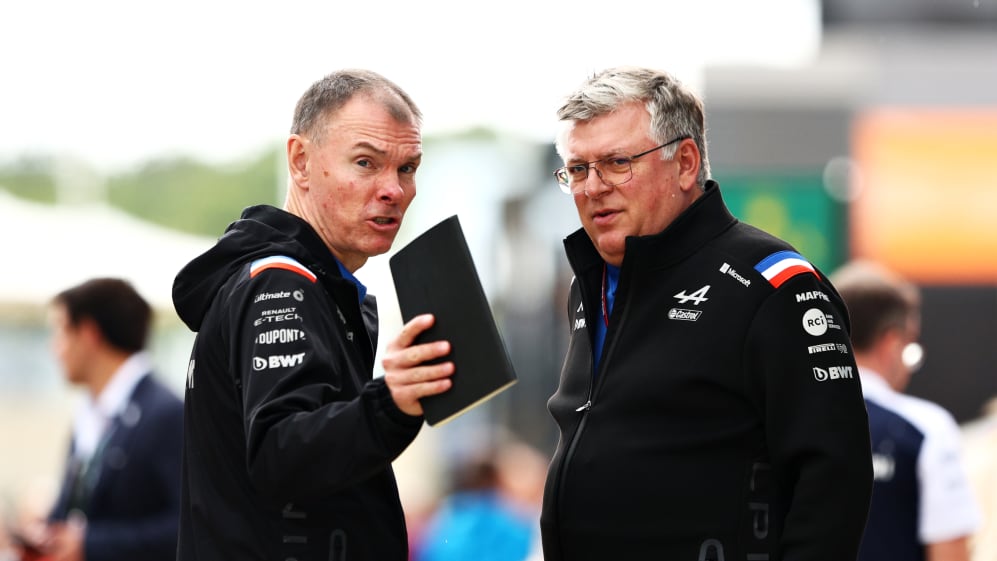 A party atmosphere to restart the season
There's no chance of anyone still snoozing after the summer break when they get to Zandvoort, as one of the liveliest race venues of the season plays host to the first weekend back.
Since the Dutch Grand Prix returned to the calendar in 2021 it has earned a reputation as a circuit that embraces a party atmosphere, with thousands of Max Verstappen fans bringing not just the track but the whole seaside resort to life from sunrise to long after dark.
READ MORE: Which F1 races are still to come in 2023 and why you should be there
It's also a circuit that has produced good racing courtesy of some innovative solutions, with banked corners that allow F1 cars to fight on what can be a bit of a rollercoaster of a lap as Zandvoort threads its way through the sand dunes.
Whatever the competitive order ends up being on Sunday, it's going to be a spectacular return to action this weekend as we kick-off an intense run of 10 races in 13 weeks to complete the season.