What tyres will the teams and drivers have for the 2023 Italian Grand Prix?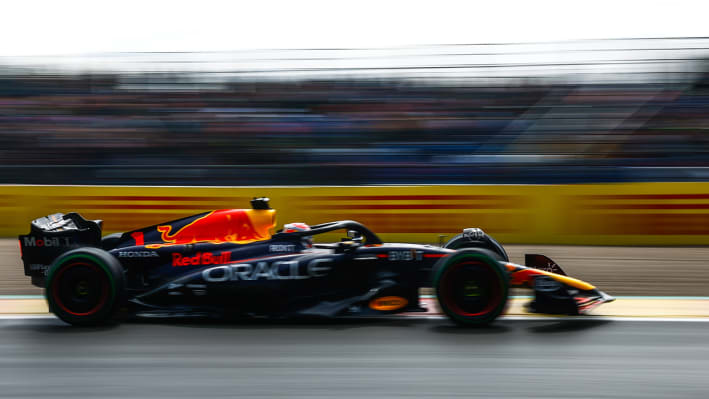 Pirelli have announced which tyres they will be bringing to this weekend's Italian Grand Prix, as the drivers and their teams get set for the second running of the Alternate Tyre Allocation (ATA).
F1's official tyre supplier has revealed it will be bringing the three softest tyres in their range to Monza, with the drivers able to call upon the C3 (hard tyre), C4 (medium tyre) and the C5 (soft tyre).
LIVE COVERAGE: Follow all the build-up ahead of the Italian Grand Prix weekend
As part of Pirelli's plan to improve sustainability, they will be trialling a new qualifying format for the second time this season – after having run the ATA at the Hungarian Grand Prix in July – which means the teams will be handed 11 sets of tyres for each driver rather than 13.
This means that the teams will receive three sets of the white-marked hard tyres, four sets of the yellow-marked mediums, and just four sets of the red-marked softs. It is a change from the usual procedure which sees the drivers receive two hards, three mediums and eight softs.
If the weather stays dry this weekend, the new qualifying format for the Italian GP means drivers will have to use hard tyres in Q1, mediums in Q2 and softs in Q3.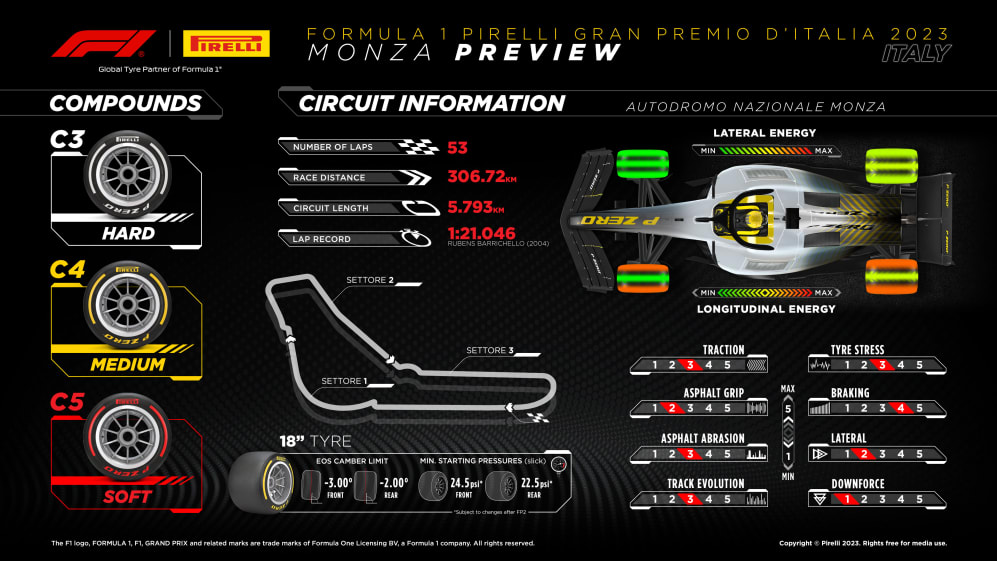 "As usual, the European Formula 1 season draws to a close in Monza, which is also Pirelli's home event as our headquarters are just a few kilometres away from this iconic circuit," said Pirelli's Motorsport Director Mario Isola.
"Monza is synonymous with speed, as its nickname of the 'Temple of Speed' capably demonstrates. To this day, it's where the fastest race in the history of Formula 1 was held, with Michael Schumacher setting an unbeaten average race speed of 247.585kph back in 2003.
NEED TO KNOW: The most important facts, stats and trivia ahead of the 2023 Italian Grand Prix
"As a result, teams use the lowest possible aerodynamic downforce levels to favour top speed by reducing drag. Stability under braking and traction coming out of the two chicanes are the two key factors that challenge tyres most on this track, as well as the lateral loads exerted in the fast corners such as Parabolica (named after Michele Alboreto) and Curva Grande.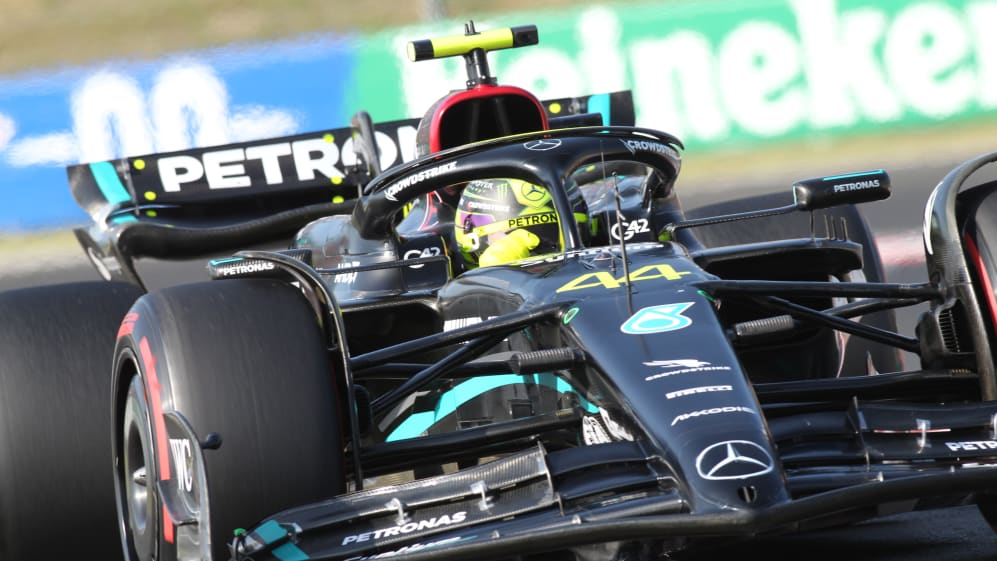 "After Hungary, Monza will be the second time that the Alternative Tyre Allocation (ATA) is trialled, which uses two fewer sets of tyres than the standard format. This offers a benefit in terms of CO2 saved both during production and transport, as well as giving teams and drivers a wider range of strategic option.
"For this reason, as well, we have chosen the trio of softest compounds for Monza – C3, C4, and C5 – which has already been nominated five times this season."
For more information about Pirelli's F1 tyres, visit pirelli.com.