Feature
NEED TO KNOW: The most important facts, stats and trivia ahead of the 2023 Italian Grand Prix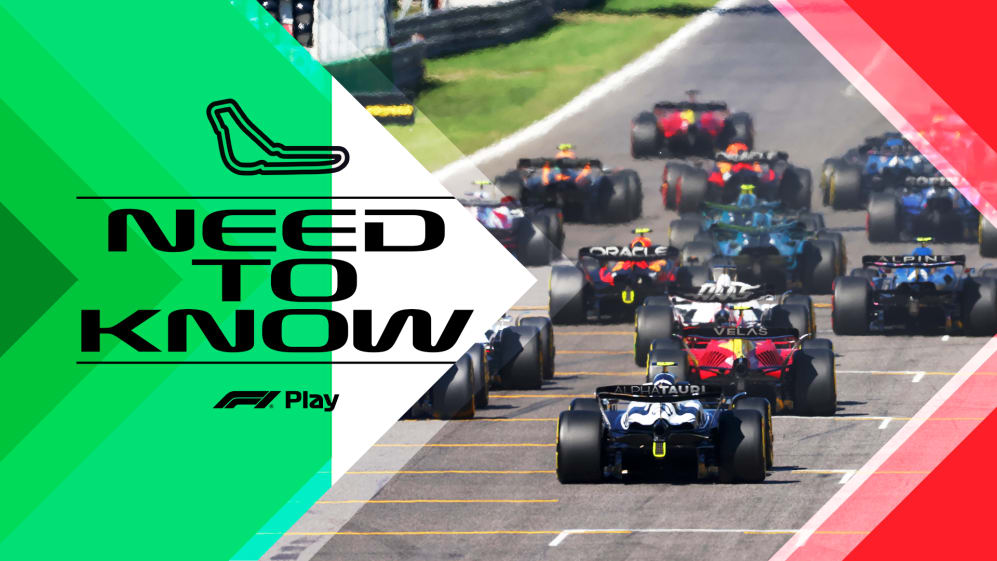 Formula 1 heads straight from Zandvoort to Monza for the Italian Grand Prix this weekend. Ahead of the event, Need to Know is your all-in-one guide with stats, trivia, insight and much more. You can also see how fans have voted using our F1 Play predictor game.
The first two practice sessions at the so-called 'Temple of Speed' will take place on Friday, September 1, followed by final practice and qualifying on Saturday, September 2 and the Grand Prix itself on Sunday, September 3.
IT'S RACE WEEK: 5 storylines we're excited about ahead of the Italian Grand Prix
Vital statistics
First Grand Prix – 1950
Track Length – 5.793km
Lap record – 1m 21.046s, Rubens Barrichello, Ferrari, 2004
Most pole positions – Lewis Hamilton (7)
Most wins – Michael Schumacher and Lewis Hamilton (5)
Trivia – The Italian Grand Prix has featured on the F1 calendar since the inaugural 1950 season, with Monza home to every race apart from 1980, when Imola played host
Pole run to Turn 1 braking point – 472 metres
Overtakes completed in 2022 – 91
Safety Car probability – 50%*
Virtual Safety Car probability – 38%*
Pit stop time loss – 23.46 seconds
*From the last eight races at Monza
FAN VIEW: Max Verstappen has a commanding advantage according to F1 Play gamers when it comes race victory predictions this weekend. Verstappen earns 93% of the vote in the category ahead of Ferrari starlet Charles Leclerc (1.7%) and McLaren's Lando Norris (1.7%). Hardly surprising as he goes in search of win number 10 in a row.
The driver's verdict
Jolyon Palmer, former Renault F1 driver: Monza is one of a kind on the calendar, yet in many ways is the simplest track. It's low downforce and all begins with braking into the chicane for Sector 1 and getting your car to stop as nicely as you can for Turn 1 – that's the key.
In the middle sector, the Lesmos are actually more fun to drive than they look, with a slight camber. You can carry a bit of speed in, pick your line for a little brake and again through Lesmo 2 as well.
PALMER: Monza is under-pressure Sargeant's best chance to shine – he must grab it if he wants a seat in 2024
Gravel can greet you if you carry too much speed into Turn 8/9/10 at Ascari – the first part of the corner is the crucial area – but it's quite bumpy as well. Then stay pinned through 9 and 10, if you get 8 right, which takes you to Parabolica or Curva Alboreto (renamed after the late Michele Alboreto).
Sadly, they took away the gravel that was the charm of this final corner, but it's still a cool challenge – attack it, run right around the outside to carry speed, get on the throttle as soon as possible and charge onto the main straight.
It used to be perilous with the gravel on the outside, whereas now a little bit of the exhilaration is maybe taken away with the tarmac run-off, but it's still possible to crash and Monza is still a fantastic high-speed circuit.
Last five Italian GP pole-sitters
2022 – Charles Leclerc (Ferrari)
2021 – Max Verstappen (Red Bull)
2020 – Lewis Hamilton (Mercedes)
2019 – Charles Leclerc (Ferrari)
2018 – Kimi Raikkonen (Ferrari)
TREMAYNE: Verstappen's record breaking should be celebrated – it proves F1 has never been healthier
Last five Italian GP winners
2022 – Max Verstappen (Red Bull)
2021 – Daniel Ricciardo (McLaren)
2020 – Pierre Gasly (AlphaTauri)
2019 – Charles Leclerc (Ferrari)
2018 – Lewis Hamilton (Mercedes)
FAN VIEW: Verstappen is also F1 Play gamers' favourite to take pole here. He garners 81% of the vote, with almost one in five players looking elsewhere. Mercedes' Lewis Hamilton (4%), Norris (3%) and Verstappen's Red Bull teammate, Sergio Perez (2.5%), are his closest rivals.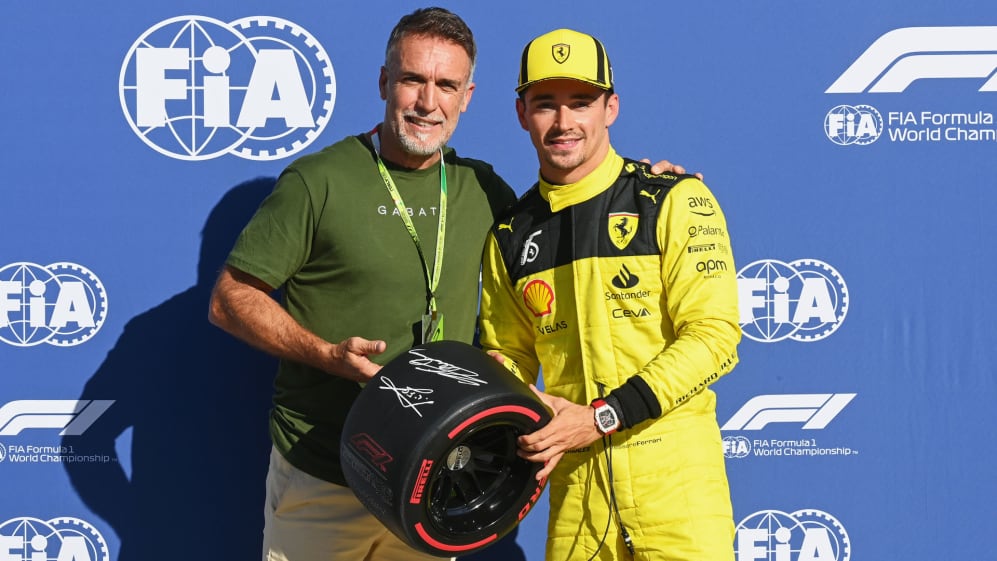 Strategy and set-up keys
Bernie Collins, former Aston Martin F1 strategist: Monza requires minimum drag and therefore minimum downforce, meaning we will see some of the highest straight-line speeds of the season. In the past, prior to resource restrictions or the cost cap, most teams would have a specific rear wing for the weekend.
Given the many long straights, teams will often push for a tow in qualifying, leading to all drivers trying to leave the pit lane late and then fighting for position at the start of the lap. Previously, we've seen drivers tow their team mates and complete different programmes across cars to progress.
POWER RANKINGS: One driver rises above the rest as the judges scores come in from a dramatic Zandvoort weekend
The characteristics of the track, and its very power sensitive nature, has also prompted teams to unleash a new engine in previous years, with a whopping 75% of the lap at full throttle and output even more important.
After being trialled for the first time in Hungary, the Alternative Tyre Allocation will be in play again here, with each driver receiving just 11 sets of slick tyres (three hard, four medium and four soft) for the weekend.
In qualifying, and providing it isn't wet, drivers can use only one type of compound per segment: the hard for Q1, the medium for Q2 and the soft for Q3. This year's selection of the C3, C4 and C5 is one step softer than in 2022, which could promote more pit stops.
With the fourth longest pit loss of the season (23.5 seconds), Monza is typically a one-stop race, although last season an early Virtual Safety Car prompted Leclerc and Ferrari to convert to a two-stop.
BEYOND THE GRID: Fred Vasseur on his 'biggest challenge' and pursuing the 'pinnacle' with Ferrari
Finally, as this is Ferrari's home track, all teams are greeted with hundreds of tifosi as they enter and leave the circuit each day, which must add some extra pressure to shoulders at the Scuderia.
FAN VIEW: Outside of the favourites, Oscar Piastri is attracting a healthy percentage of the podium votes on F1 Play. The rookie Australian has yet to feature on the podium in his F1 career, but the McLaren has looked especially quick in recent races. Williams' Alexander Albon is also considered by a few to be a potential podium contender.
Current form
Max Verstappen's charge towards the 2023 title continued on his home soil of Zandvoort last time out, with the Dutchman topping a wet-dry weekend to equal Sebastian Vettel's record of nine successive F1 victories.
That was despite the changeable weather conditions, Virtual Safety Cars, full Safety Cars and a red flag being thrown at him, all amid the backdrop of hundreds of thousands of passionate fans who expected nothing less than a win.
THIS WEEK IN F1: 10 quiz questions on all the F1 news ahead of the Italian Grand Prix
With the paddock moving swiftly on to Monza, Verstappen can make even more F1 history by going 10 and not out this weekend, and few would bet against the reigning double world champion pulling off the achievement given the level he and Red Bull are currently operating at.
Perhaps ominously for their rivals, Red Bull's straight-line speed, particularly with the DRS open, has been one of the squad's many strengths this season – and Monza is the perfect place to exploit it.
But there is a side note here, given that teams will be facing some important decisions through practice. Do they take all the wing out and generate maximum performance along the straights, or do they keep some on to make their lives easier through the corners and aid tyre life?
It could make all the difference as Mercedes, Aston Martin, McLaren and home favourites Ferrari look to challenge Red Bull for overall honours, a group Williams will also be looking to join given their impressive performance in low-downforce spec so far this season.
FAN VIEW: Dutch GP podium dweller Pierre Gasly is expected by many F1 Play gamers to drop down the order, but has still been backed to score points at Monza. The likes of Lance Stroll in the Aston Martin, Esteban Ocon in the Alpine and even Liam Lawson in the AlphaTauri are expected to be in the mix for a points-scoring finish in Italy.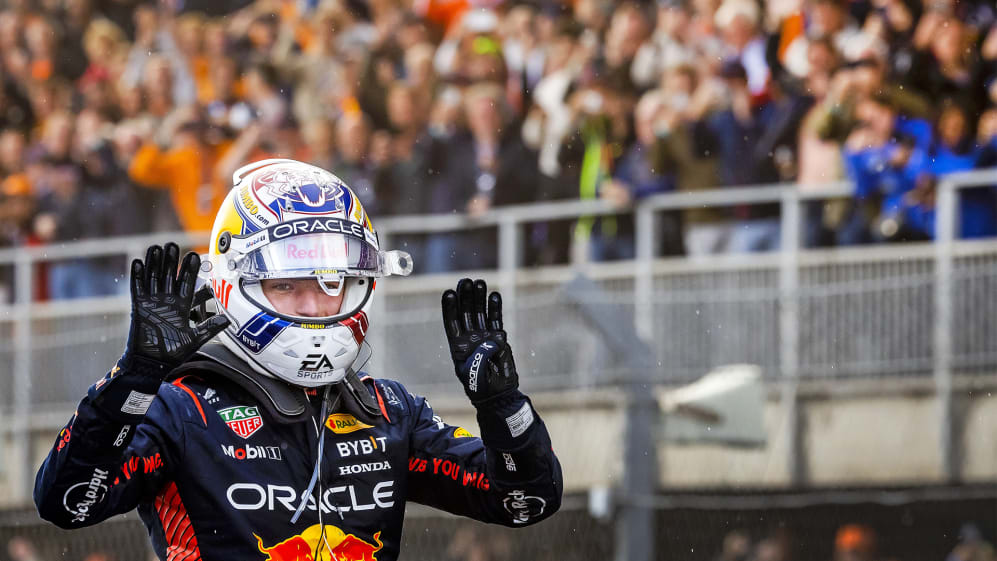 Iconic moment
Following that aforementioned note about Monza featuring on the F1 calendar every year bar one since 1950, it comes as no surprise that our archives are filled with unforgettable moments from decades past.
But as the 15-year anniversary of Vettel's remarkable pole and victory double approaches, we thought it would be a suitable time to shine the light on what was a rain-soaked 2008 weekend at Monza.
WATCH: Five great Italian Grand Prix battles from the F1 archive
Just over a year into his full-time F1 career with the Red Bull-backed Toro Rosso team, Vettel mastered the slippery conditions to upset the establishment not only over one lap but also a race distance.
One of the standout underdog results in recent Grand Prix history, it sent Vettel – whose youngest-ever winner record was only recently beaten by Verstappen – on his way to a glittering career that included 52 more victories and four world titles.
Relive Vettel and Toro Rosso's special weekend in the video player below...